Spring 2017 Faculty Grant Awardees
Dan Barrett (Music, School of Performing Arts)
Mainely Baroque Early Music Residency
Mainely Baroque is a musical and cultural exchange based around Italian music of the 17th century. The project was a collaboration between professors, students and professional musicians from Europe who specialize in this repertoire. Students were introduced to historical performance practice on period instruments, as well the application of the same principles to performance on modern instruments.
Hugh Curran (Peace and Reconciliation Studies)
A Buddhist interpretation of the ethics of animal suffering and the fur industry
 This grant supported travel for Curran, a lecturer, to present at the Animal Ethics Conference at Oxford University Summer School.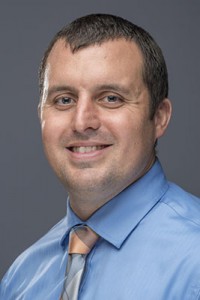 Qualitative Writing Research Support
This faculty grant helped the UMaine Writing Program provide much-needed materials for undergraduate and graduate students attempting to take up the complex and challenging work of qualitative research.
The Norumbega Collective Fall 2017 Reading Series
This grant helped fund the Norumbega Collective's Fall 2017 Reading Series, which showcased queer poets and writers, and poets and writers of color. It is the goal of the collective to expose their local Maine audience to a diverse array of contemporary poets and writers.
Becoming Modern: The Transformation of the University of Maine, 1965-2015
This grant helped towards the costs to create a book on the recent history of the University of Maine that Segal is editing for publication by UMaine Press.