New Writing Series: Joanna Ruocco
September 14, 2017 @ 4:30 pm

-

5:00 pm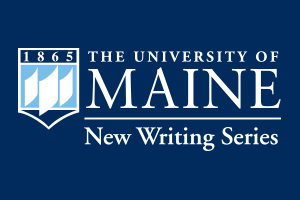 The New Writing Series welcomes fiction writer Joanna Ruocco to the University of Maine campus for a reading on Thursday, September 14, 2017 at 4:30pm in the Allen and Sally Fernald APPE space (104 Stewart Commons). The reading, which is free & open to the public, will be introduced by Gregory Howard and followed by an audience Q&A with the author.
Joanna Ruocco holds an MFA from Brown and a PhD from the University of Denver. She is the author of The Mothering Coven (Ellipses Press, 2009), Man's Companions (Tarpaulin Sky Press, 2010), A Compendium of Domestic Incidents (which won the 2009 Noemi Press Fiction Chapbook Contest; judged by Rikki Ducornet) and Another Governess / The Least Blacksmith: A Diptych (which won the FC2 Catherine Doctorow Innovative Fiction Prize; judged by Ben Marcus). She also works pseudonymously as Alessandra Shahbaz (Ghazal in the Moonlight, Midnight Flame) and Toni Jones (No Secrets in Spandex). With Brian Conn, Ruocco co-edits the fiction journal Birkensnake.
Learn more about Rucco by clicking on the following links: "To Escape to Something Beyond the World: An Interview with Joanna Ruocco," Joanna Ruocco: Deviance, social collectives, narrative constraint, and looniness in the groundwater," and read three of her short stories.