McGillicuddy Humanities Center Teams with History Students to Create Virtual Tour of Hidden Campus History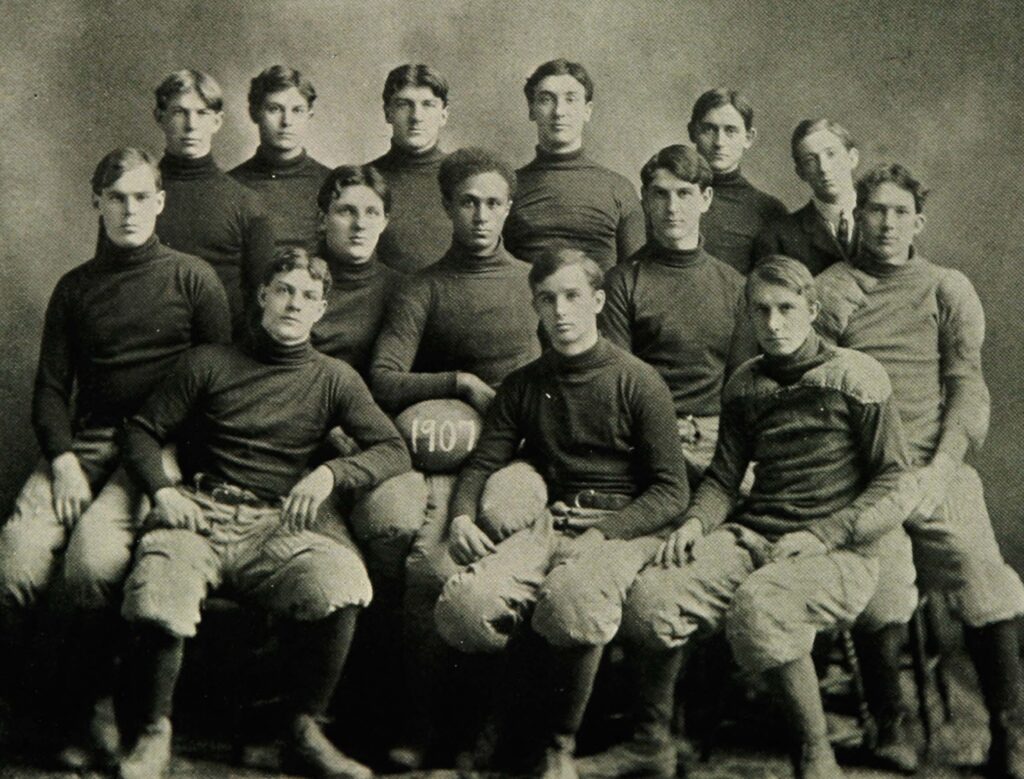 The McGillicuddy Humanities Center's new "Hidden UMaine" tour aims to highlight key people, moments and places in campus history that often go overlooked, including the experiences of the first students of color, early efforts to create inclusive student groups like Wilde Stein, or moments of unrest.
Overseeing the student project is the MHC's humanities specialist Karen Sieber, who comes from a background in public history and the digital humanities, working with cultural institutions and classrooms to build interactive digital maps, timelines, and archives of local history. In the fall of 2020, Professor of History Liam Riordan reached out looking for community partners to act as "clients" for his Public History course. "I saw this as the perfect opportunity to engage students with universal topics like local memory, representation, and the complexity of U.S. history," Sieber said.
Sieber recently discovered an incident of racial violence on campus in 1919, in which Boston brothers Samuel and Roger Courtney were tarred and feathered, and was looking for an opportunity to engage students with other forgotten stories like this on campus. Her extended work to uncover hidden details and documentation about the Red Summer of 1919 has been featured by the American Historical Association, National Council on Public History, the National Archives, and The Conversation among others.
Using digital public history and mapping methods, she has been working with history students Luke Miller and Elizabeth Dalton, in collaboration with archivists at Fogler Library, to research and curate a tour featuring a dozen lesser-known stories within campus history.
Both students stayed on with the project after the class ended in December of 2020 to see the prototype expand into reality. Miller explored the stories behind the first Black student on campus, as well as World War II soldiers from the Class of '44. Dalton, who is also a McGillicuddy Humanities Center Fellow, has been researching student employment and financial aid during the Great Depression, and numerous stories of remarkable women in campus history. Sieber, too, has added her own research on the Courtney Brothers incident, as well as a tour stop featuring the efforts of Dr. Ted Mitchell to establish the Native American Studies program and the Wabanaki Center on campus.
The team is building the tour in Clio, a website and app that will allow users to take the tour in person or virtually, with options to add additional resources, historic photographs and an audio tour. Dalton has also created an Instagram page to highlight some of the individual stories, which can be found at @hidden_umaine. The tour has the potential to expand in the future through additional classroom collaborations across a number of fields.
The "Hidden UMaine" tour will be debuted on Monday, April 5, at 7 p.m. at a live Zoom event with the creators. The event is free and open to the public. Click here to join the virtual tour. 
Following the event a link to the tour on the Clio app will be found at: https://umaine.edu/mhc/hiddenhistory/.
Contact karen.sieber@maine.edu with questions.