Student Organizations
Society of Women Engineers (SWE)
In addition to regular meetings, tours, and career seminars, the Collegiate section of SWE fundraises for travel to the national and regional conferences, hosts an annual Girl Scout Badge Day, and hosts the annual student Engineering Formal. They are also the point of contact for the College of Engineering Logowear sales.
---
American Society of Heating, Refrigeration, and Air-conditioning Engineers (ASHRAE)
ASHRAE meets approximately monthly with a number of tours given every year. In 2009 students attended the national conference.
---
ASME International (Previously American Society of Mechanical Engineers)
ASME hosts a variety of meetings each year – the Cardboard Canoe contects being just one of many!
---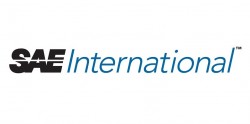 Society of Automotive Engineers (SAE)
SAE is active on campus with student competition projects. Students have attended the Formula SAE competition held at Michigan International Speedway and the Clean Snowmobile Challenge held in the Upper Peninsula of Michigan.
---