Lisha Guan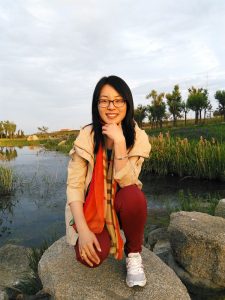 Education:
PH.D. candidate, Marine Biology (Started: Fall, 2012)
University of Maine, School of Marine Sciences. Orono, ME.
2012 Master in Fisheries Ocean University of China (OUC), Qingdao, China
2010 Bachelor in Marine Fisheries Science & Technology Ocean University of China, Qingdao, China
Advisors: Dr. James A. Wilson and Dr. Yong Chen
Email Address: lisha.guan@maine.edu
Phone: 207.581.4306
Location: 221 Libby Hall, University of Maine at Orono
Research: Developing modeling frameworks for evaluating the impact of habitat quality and population structure on the dynamics of fish stocks.