Neal Pettigrew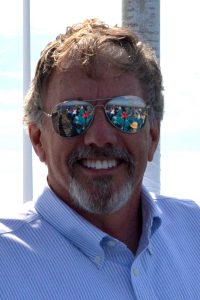 Education:  Ph.D. WHOI/MIT Joint Program in Oceanography
CV: Download CV
Email Address:  nealp@maine.edu
Phone:  207.581.4384
Location:  206 Libby Hall
Mailing Address:  206 Libby Hall, Orono, ME  04469-5741
Website:  View Website
Research Area:
The focus of my research program is the dynamics and kinematics of coastal circulation features and processes, and the coupling between biological and physical oceanographic processes in coastal regions. The scientific approach combines intensive field studies with statistical analysis and the theoretical techniques of fluid dynamics. My research studies are carried out in environments ranging from estuaries and sea straits, to continental shelves, gulfs, and marginal seas.
Since 1997, my research group has been developing and operating real-time ocean observing systems. At the present time, we run the Gulf of Maine Observatory as part of the Northeast Regional Association of Coastal Ocean Observing Systems (NERACOOS) and are starting the real-time buoy array of the Caribbean Integrated Ocean Observing System (CARICOOS). The Physical Oceanography Group (PhOG) designs and builds real-time data buoy systems, including the data logger/controller and electronic systems.
PhOG has recently started operating Slocum gliders in the Gulf of Maine and are presently expanding to a fleet of six gliders and two AUVs. The group is also working on developing and testing a fleet of autonomous, wind-powered surface vehicles. The R&D of the group is carried out by group of eight professional staff including sea-going electrical engineers, mechanical engineers, senior research associates, software engineers and four graduate students.
Research:
Publications: