Kristina Cammen
Education: Ph.D., Ecology, Duke University, 2014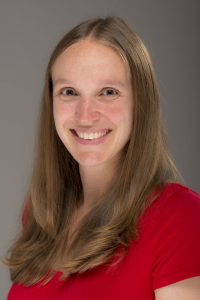 M.Phil., Zoology, University of Cambridge, 2008
B.S., Biology and Psychology, University of Maryland, 2007
CV:
Email Address: kristina.cammen@maine.edu
Phone: 207.581.2820
Location: 151A Hitchner Hall
Mailing Address: 5735 Hitchner Hall, Room 151, Orono, ME 04469-5735
Website: cammenlab.org
Research Interests: Marine mammal science; ecological and evolutionary genomics; ocean health; conservation biology
Our lab uses molecular and analytical approaches to better understand aspects of ecology, evolution, and conservation biology in marine and coastal systems. I am interested in how marine species adapt to both natural and anthropogenic stressors, how genetic diversity partitions over time and space in dynamic populations, and how genomics can advance the study of non-model organisms in their natural environment. My research focuses primarily on marine mammal species that are sentinels of ocean health and species of conservation concern, though I have also studied adaptation to natural and anthropogenic stressors in estuarine fish and saltmarsh birds. Across study systems, my lab group is committed to a 'one health' perspective that integrates human, wildlife, and ecosystem health.
Courses:
INT308 – Conservation and Ecology of Marine Mammals
SMS491 – Ocean Health
Publications: For a current list of publications please see google scholar