Joshua Stoll
Education:  Ph.D., Ecology and Environmental Sciences, University of Maine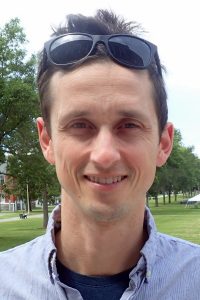 CV:  Download CV
Email Address:   joshua.stoll@maine.edu
Phone:  207.581.4307 
Location: 210B Libby Hall
Mailing Address:  Libby Hall, Orono, Maine, 04469
Website:  https://joshua-stoll.com/
Research Area:  Ocean governance, coastal community resilience, fisheries policy, social-ecological dynamics
Research:  I am broadly interested in questions about the design and maintenance of formal and informal institutions that support sustainable fisheries and the communities that depend on them. Towards this objective, my research team is currently working on a range of interdisciplinary projects related to ecosystem-based fisheries management, seafood distribution and trade, community resilience, and aquaculture.
Publications:  
Stoll, J., E. Fuller, B. Crona. Uneven adaptive capacity among fishers in a sea of change. PLOS One. 12 (2017): 1-13.  
Stoll, J. Fishing for leadership: The role diversification plays in facilitating change agents. Journal of Environmental Management 199 (2017): 74-82.
Stoll, J. Transforming the Fisheries: Neoliberalism, Nature, and the Commons. Invited Book Review. Social & Cultural Geography. 18 (2017): 599-600.
Witter, A. and J. Stoll. Participation and resistance: alternative seafood marketing in a neoliberal era. Marine Policy (Special Issue). 80 (2017): 130-140.