"Our Day to Play" at York's Wild Kingdom!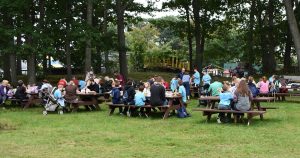 Saturday September 15th, was a special day at York's Wild Kingdom as more than 75 Maine families affected by autism gathered to make some new friends while enjoying a free day at the Park. Throughout the day, families explored the park and tested their courage on the amusement rides, while taking time to connect with other MAIER Family Partnership (MFP) families, easily recognizable in "Our Day to Play" t-shirts and bags. Families also had the opportunity to get to know one another during a free picnic lunch, thanks to our friends at York Hospital, who donated box lunches and snacks, and the local Boy Scout Troop #369, who served our guests with smiles and courtesy.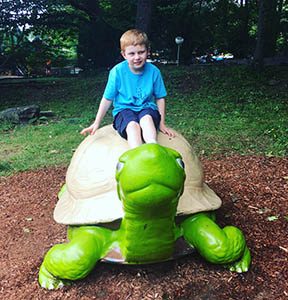 Several families shared heartwarming stories of new accomplishments and of exciting experiences the day brought them. One grandmother wrote,
"My granddaughter absolutely loved the animals, but I really expected that since she has always loved any animal she has happened to meet….  she seemed right at ease at the park and didn't appear anxious at all….she was so excited that she actually got to see the blue morpho butterfly which she has had an attachment to ever since she was a very little child"
To hear more about the day, and view additional photos, visit our MFP Events page.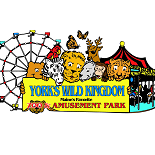 Our sincere thanks to Amy Wheeler and her excellent staff a Yorks Wild Kingdom, your generosity in welcoming our MFP families with free admission and taking all the extra steps to make them feel welcome is essential for the day's success. Thanks as well to our donors and volunteers, especially BSA Troop #369 who did an excellent job serving lunch to our guests!
Our Donors and Volunteers for the Day:
York's Wild Kingdom/ York Hospital/ Derek and Amy Volk/ Hannaford Supermarket-York/
Uncle Ant Distributors/ Lobster in the Rough
Sue, Tony, & Larry Abbiati/ BSA Troop #369/ MAIER Staff, UM students & Friends of MAIER Volunteers!