MAIER Autism Leader Team Training featured in "Maine Schools in Focus"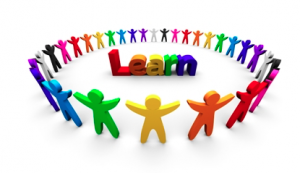 This week's issue of Maine Schools in Focus features the work of the Maine Autism Institute for Education and Research (MAIER) to support educators through our Maine Autism Leader Team (MALT) professional development (PD). Using a team-based approach, MALT PD provides training and coaching support in delivering Evidence-Based Practices (EBP) to students with autism. Since 2014, MAIER has provided this training to 48 school districts and agencies throughout Maine.
Read the full article "The ABC's of EBP- Translating evidence-based practice to usable interventions for Maine's educators working with students with autism" here. Maine Schools in Focus is an online informational briefing produced by the University of Maine College of Education and Human Development to inform and stimulate discussion of current educational issues. FMI and to sign up for their briefings, visit their webpage.
Learn more about MAIER's MALT professional development by visiting our webpages.