Maine Autism Leader Teams (MALT)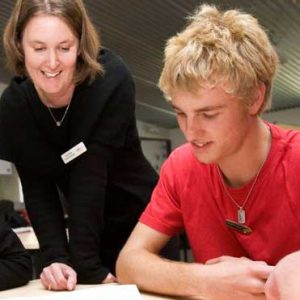 Recently the Centers for Disease Control and Prevention released statistics stating that 1 in 68 children are diagnosed with an autism spectrum disorder (ASD). Each year this incidence increases, as does the complexity of these children. As a result, schools are stretched to educate and support children in an effective way.
In response to this need the Maine Department of Education and the University of Maine College of Education and Human Development partnered to provide extensive training to school-based teams that represent educators working with children with autism. To date, 48 Maine Autism Leader Teams work to support children with autism and their families. Members of the school-based and early intervention teams include general and special educators, related services staff, and general and special education administrators.
Each team was asked to focus on students in their district for the purposes of collecting data, implementing evidence-based practices, and measuring outcomes. In addition, participants were challenged to consider how these strategies could be implemented for other students within their schools and be used school-wide, as research supports that evidence-based practices for students on the autism spectrum can be universally beneficial for many students. These evidence-based practices complement PBIS and RTI initiatives.
 The Evidence-Based practices that are used have been part of the National Professional Development Center in Autism Spectrum Disorders project and the National Standards Project, and have been supported through documented research. Specific topics addressed included the following: Overview of ASD, Functional Behavioral Assessment, Social Skills Instruction, Communication Programming, Visual Supports, Educational Approaches and Building a Comprehensive Plan, which included the appropriate and adequate training and supports for paraprofessionals working with children with autism spectrum disorder in the least restrictive environment.
The Maine Autism Leader Teams work in collaboration to create sustainable change. Teams receive ongoing support in evidence-based practices (EBPs) with fidelity, with a focus on student outcomes. An unintended outcome of this project is the adoption of practices focused on students on the autism spectrum that can be used universally to benefit all students (universal design), and strategies to promote educating students in general education settings alongside non-disabled peers (inclusion).
Interested in MALT training for your school or agency? Contact MAIER by email or phone (207) 581-2352