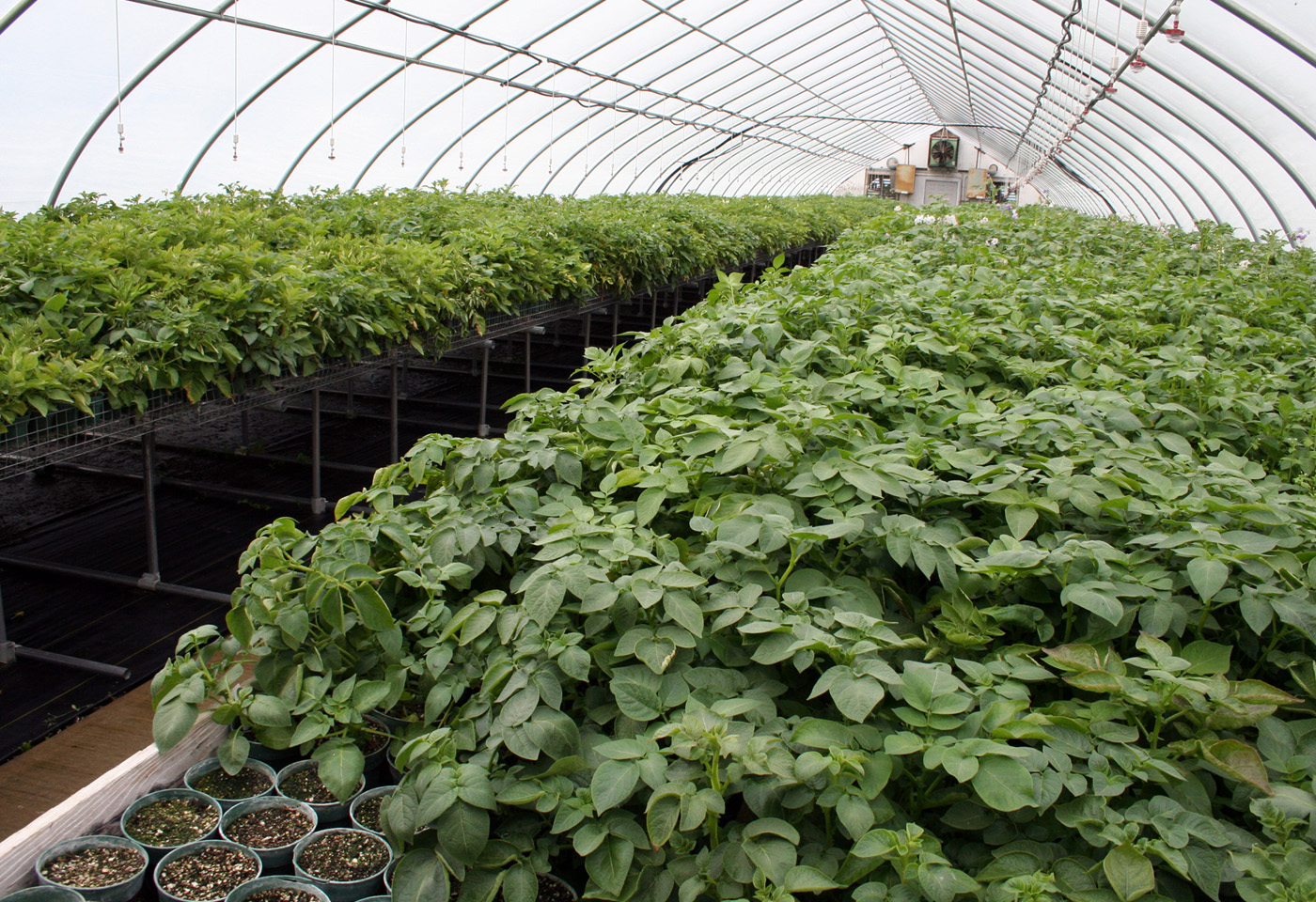 Potato breeding and variety development activities to enhance farm sustainability in the eastern U.S.
Consumer demographics and food preferences present new challenges for farmers who seek to supply high quality, highly nutritional products to consumers, while maintaining economically and environmentally sustainable production practices. This multidisciplinary regional research project helps farmers address these needs. Specifically, we propose to provide farmers new potato varieties to solve production problems and meet consumers changing needs. These varieties will have improved yields, enhanced fresh market, processing or value-added traits, and better pest resistance resulting in reduced chemical inputs. We have a solid track record in producing new potato varieties that have been commercially accepted. For example, the varieties Reba, Keuka Gold, Pike, Andover, Harley Blackwell and Marcy have all enjoyed success in the marketplace and occupy significant acreage in the east. We propose to continue our regional collaborative efforts to breed, select, and develop improved potato varieties to enhance marketing opportunities and reduce farm dependence on costly agricultural chemicals (e.g., fertilizers, insecticides, nematicides, fungicides, herbicides, vine desiccants, sprout inhibitors, and disinfection agents). Success in our research efforts will benefit growers and the public because it will result in reduced chemical usage and provide new potato varieties with expanded marketing opportunities. This will lead to a more economically and environmentally sustainable potato production system.
Investigators: Porter, G.; Camire, M.; Perkins, L.; Alyokhin, A.          
Unit: School of Food and Agriculture
Termination Date: 30-Sep-17