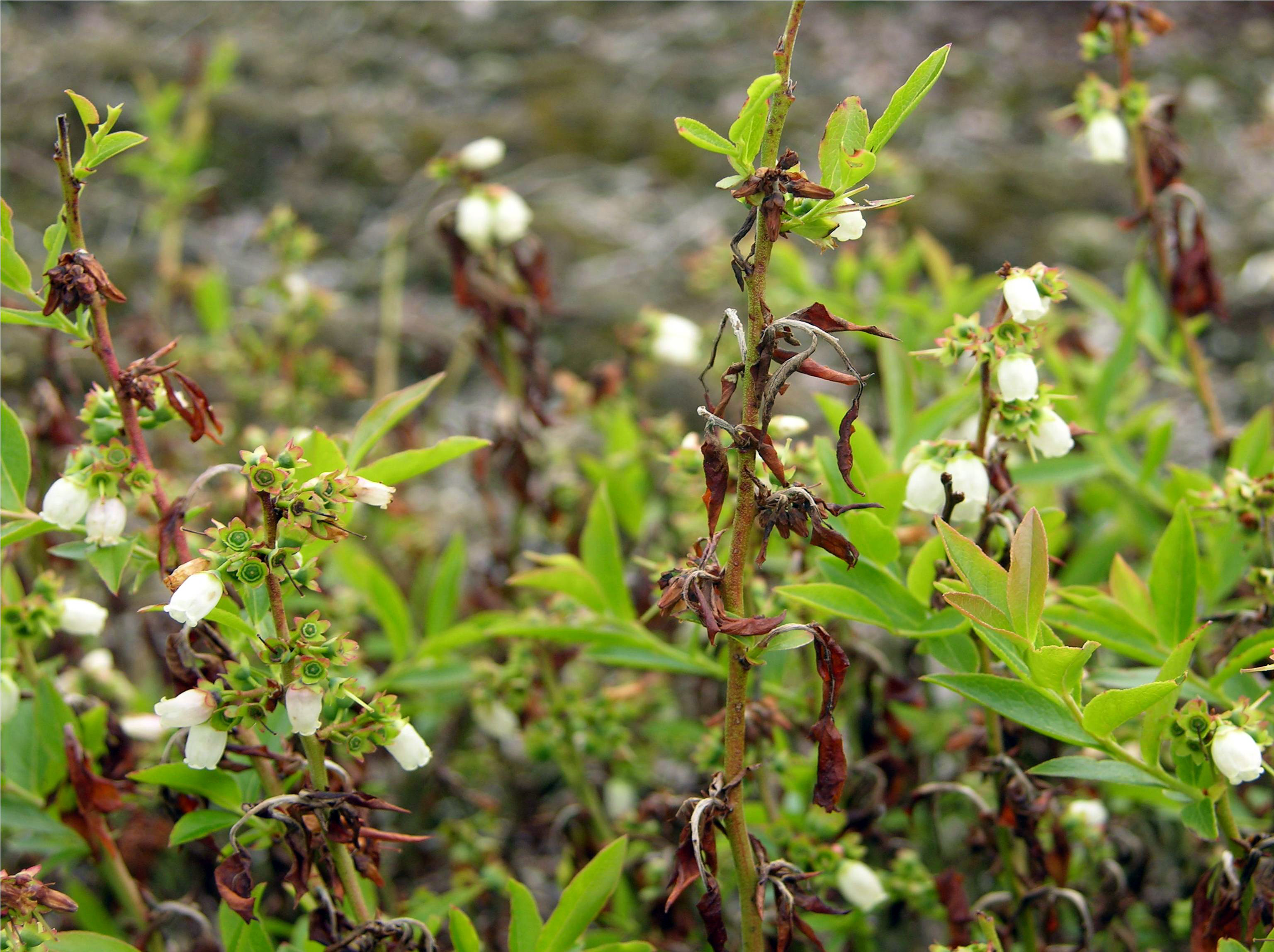 Lowbush blueberry diseases and their management
The lowbush blueberry industry in Maine has a significant share of the blueberry market. Over the last decade the industry has come under pressure to decrease inputs, such as fungicides, that may affect the environment. Yet at the same time, the number of fungal diseases affecting the crop has increased. Development of effective integrated pest management strategies for the most damaging fungal diseases to lowbush blueberry will improve the productivity of the blueberry industry. Growers are  interested in maximizing their yield for the inputs they use, but often there are unexpected interactions between an input to manage one aspect of the crop and other aspects, such as disease incidence and severity. This project will increase the knowledge of the effect of different management practices on the incidence of disease. It is hoped that the information obtained during this project will increase productivity of lowbush blueberry fields by improving control of diseases affecting the crop.
Investigators: Annis, S. L.; Yarborough, D.; Drummond, F.; Bushway, A.; Camire, M.; Wu, V.; Mallory, E.; Ohno, T.; Smagula, J.
Unit: School of Biology & Ecology
Termination Date: 30-Sep-16