Phoebe Jekielek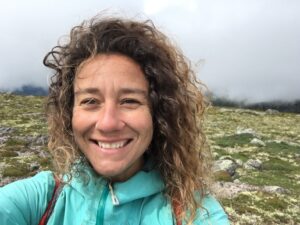 Phoebe has a diverse background spanning experiential education, science communication, and applied and collaborative research in a variety of our ocean ecosystems. She received a BA in Biology with a specialization in Marine Science from Boston University in 2003. She lived her love for the ocean and education for 5 years as a marine science instructor, aquarist and Assistant Program Director for the Catalina Island Marine Institute in southern California. She then returned to Maine to pursue her love of science and complete her Dual Masters in Marine Science and Marine Policy at the University of Maine in 2012. Her policy thesis explored perceptions of fishermen and scientists participating in cooperative research; her marine science thesis evaluated the variation in lipid accumulation in Calanus finmarchicus in the Gulf of Maine. Upon graduating, she was a Marine Education Associate for the Centers for Ocean Science Education Excellence – Ocean Systems (COSEE-OS) and a Research Associate for the lab of Dr. Richard Wahle, both at UMaine. During her time at UMaine, she helped to establish the Midcoast Maine Collaborative Scallop Project (MMCSP), a harvester-initiated study of effects of small-scale closures on local scallop populations.
Since 2015, Phoebe has been part of the Hurricane Island Center for Science and Leadership whose mission is to integrate science education, applied research, and leadership development through year-round educational programs and a seasonal, environmentally-sustainable island community. She has worn most of the hats you can wear in a non-profit ranging from Marketing and Outreach to Program Directorship. She is currently the Director of Research for the organization with the strategic priority of investigating community-driven questions. HICSL currently supports a 3.2 acre research aquaculture site growing scallops and kelp with plans to include mussels and oysters in the future. Research projects include evaluation of gear effects on gonad conditioning and spawn timing on partner farms throughout Penobscot Bay in comparison to wild populations, scallop tagging studies in collaboration with DMR to evaluate scallop movement and growth in the Lower Penobscot Scallop rotational management area, and annual dive surveys and spat bag deployments to understand local Hurricane Island scallop populations.
She is also currently pursuing her PhD with Drs. Heather Leslie (UMaine) and Nichole Price (Bigelow) as part of the Maine eDNA program. Her work includes development of eDNA tools to monitor reproduction and recruitment processes in aquaculture and wild shellfisheries and evaluation of potential population enhancement resulting from the growing scallop aquaculture industry.