About the Commercialization Training Series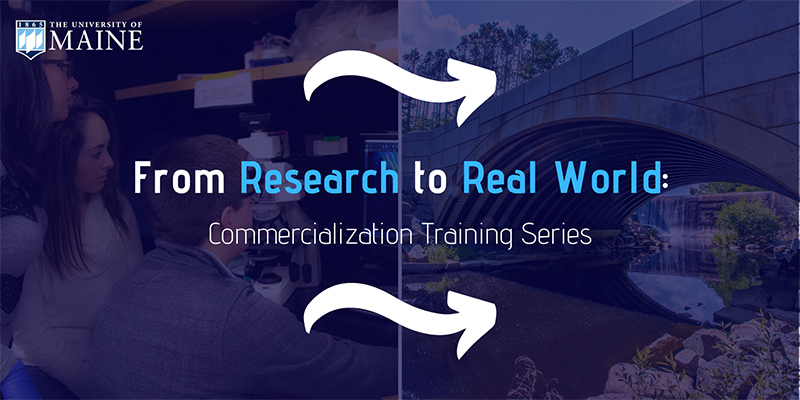 Are you a grad student, faculty, or staff member with a unique curriculum, cutting-edge technology, or an innovative idea? Do you have unique expertise or services to offer external partners?
Join us for the Commercialization Training Series, a collection of professional development workshops that will walk you through the process of delivering a product or service to the world and working with external partners.
We offer four core workshops and seven elective options. Participants can earn a completion certificate by attending all four core workshops and two of the seven electives. 
Core workshops:
Kickoff to Commercialization
Intellectual Property Bootcamp
University Agreements and policies
Idea Validation
Electives: 
Grant writing and Funding pathways
Entrepreneurial Businesses
SBIR/STTR Workshops
Industry Collaborations and Licensing
Commercialization in Education, Social Sciences, Humanities and Arts
Ethics in Commercialization
Regulatory Pathway for Medical Devices
Workshops for the current semester
In response to containment efforts for the novel coronavirus, all Commercialization Series workshops this semester will be held online. Simply RSVP below, and we will send you a link to attend via Zoom.
Core workshops
Kickoff to Commercialization – 9/22/20
Learn the fundamentals of research commercialization in a university setting, understand the various pathways to the marketplace, get exposure to campus resources designed to assist faculty, and learn about additional professional development offerings planned for the year.
Idea Validation – 10/8/20
New innovations based on cutting-edge research have a high failure rate because they focus on the wrong needs or even the wrong end user. During this "Idea Validation" workshop, you will learn how you can use Innovation Engineering tools to test your assumptions and validate that they align with end user needs, wants, and expectations.
Elective Workshops
Start-up Guide for Faculty, Researchers and Innovators – 10/29/20
This workshop is designed to help you navigate the startup pathway from market validation to managing conflicts and fundraising. Learn about the resources and programs available through UMaine, with special attention to startups based on university innovations. 
Commercialization in Education, Humanities, & Social Sciences – 12/3/20
This workshop debunks the common myth that research commercialization is restricted to STEM-related disciplines. We'll explore opportunities to commercialize research in education, humanities and the social sciences, covering institutional and external support resources and giving you the lowdown on licensing, educational toolkits, publishing, startup companies, industry partnerships and more.