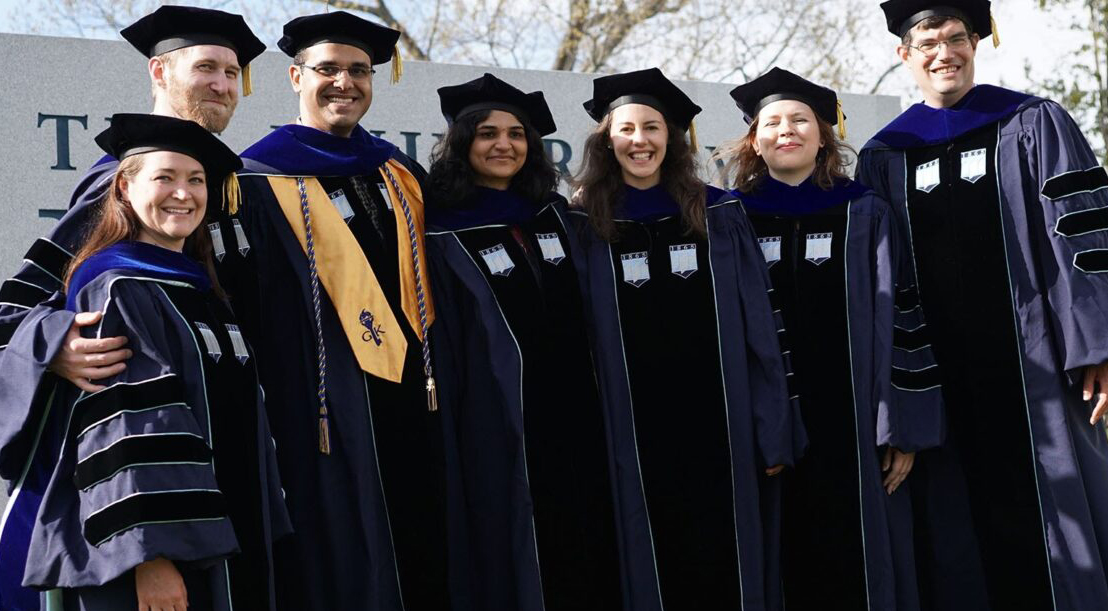 Graduate School Commencement Ceremony
The Graduate School Commencement Ceremony occurs in May each year and recognizes graduating master's, C.A.S., Ed.S., and doctoral candidates.
Go here for more information
.
Congratulations, you are close to the end of this journey! Utilize the resources on this page to be sure that you remain on track to graduate with an advanced degree.
Check in with your Department
Verify that you will meet all the deadlines for final papers, projects, or other requirements (i.e. the Responsible Conduct of Research requirement if applicable).
Be Registered for at Least One (1) Credit 
All students must be registered in the semester of graduation.
Review the Deadlines and Checklist
To be sure you are on track to graduate, review the deadlines for the upcoming graduation terms and find a helpful checklist of the required steps. 
Apply to Graduate
Students must apply to graduate within MaineStreet in order for the degree or certificate to be awarded.  Follow the navigation instructions provided by the Office of Student Records.
Submit an Updated Final Program of Study
Submit a final program of study if there have been significant changes in the courses you have taken. This includes courses to be transferred into your program.
---
Thesis Students & Doctoral Candidates
---
Completion of Requirements
Communicate with your graduate coordinator and advisor to be sure that you have completed all of the requirements for your degree or certificate.  The graduate coordinator will complete the Completion of Requirements form.
Transcripts & Diplomas
Once the Graduate School staff has received an updated Program of Study, the Completion of Requirements, and final thesis (if applicable), they will audit the student record. Transcripts and diplomas are issued from the Office of Student Records.
If a transcript showing the degree conferred is required for employment or another academic institution, indicate as such when requesting an official transcript through MaineStreet.
---
Contact
Emily Kuhlmann

Academic Records Specialist

207.581.4217