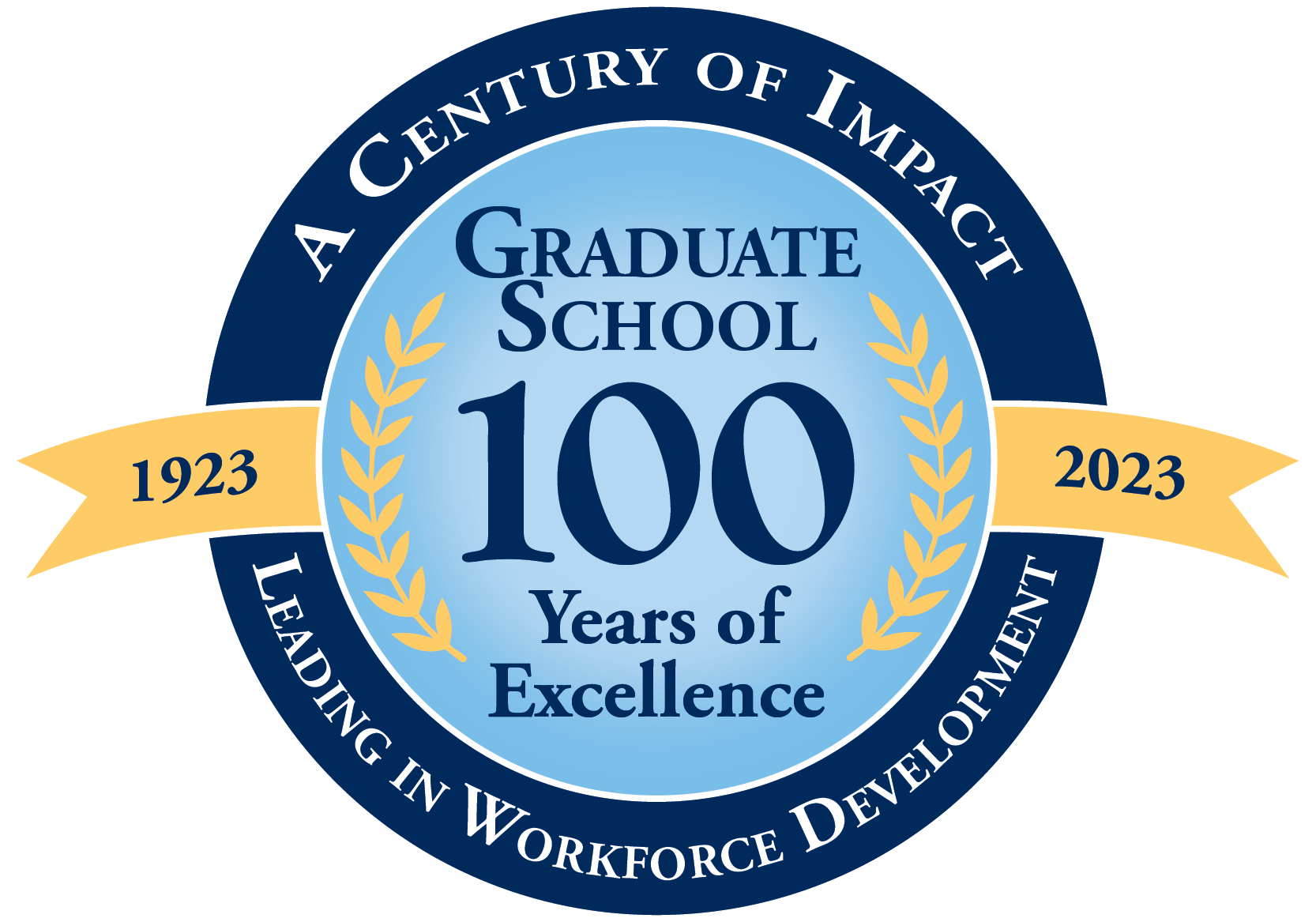 Since 1923 the Graduate School has been at the forefront of advancing graduate education in support of the workforce and economic development in Maine and beyond. As the Dean, I am in constant admiration for the successes of our graduates and grateful to the faculty and staff who continue to create excellent research, academic and scholarship opportunities for our current graduate students.
In 2022, UMaine reached a critical milestone in its history by becoming a top-tiered R1-designated institution under the Carnegie Classification. The designation affirms that we have been creating a modern 21st-century research university, with nationally and internationally recognized programs of global impact and local relevance.
It is on the heels of such an accomplishment that we have established the Graduate Centennial lmpact Fund to serve the mission of the Graduate School and further grow graduate education, scholarship, and research experiences for our students to meet the demands of the future.
Your gift to the Graduate School Centennial Impact Fund supports the critical needs of our four fundraising pillars outlined below. If you wish to become involved or invest in the Centennial, or discuss how your support may be most helpful, please contact Lyz Teixeira at elizabeth.teixeira@maine.edu.
Through your support for the University of Maine Graduate School as a donor, you are helping new generations of students become the global leaders of tomorrow.
Kody Varahramyan, Ph.D.
Vice President for Research and Dean of the Graduate School
Graduate Fundraising Pillars
Program Excellence
As a top-tiered research university meeting the needs of state, national, and global challenges, we must continue investing in our programs and faculty. The Centennial Campaign will help us remain competitive in technology, programs, research, and resources through endowed chairs and distinguished professorships. Our students are involved with, and directly benefit from, innovative leaders in their fields which help ensure they are prepared for the ever-changing world.
Fellowship Opportunities
For many graduate students, the time and financial commitment involved in achieving their goals in higher education can create barriers, particularly for non-traditional and underserved student populations. We are dedicated to providing funds that improve access to graduate degrees for all students. This campaign funding will create more opportunities for students through graduate fellowships, which in turn will support our continued success in innovation and research.
Learning Environment and Resources
Well-equipped, modern learning environments are imperative to the educational process. Such classrooms and labs foster environments of inspiration, interaction, and innovation. Elements of this campaign will support the learning environment in and out of the classroom, giving students state-of-the-art infrastructure on campus to gain valuable experiences, and conduct cutting-edge research. Together, we can make invaluable improvements that will improve learning experiences across campus and elevate our capacity as a modern 21st-century university.
Student Success
We commit to increasing support to our graduate students as they become accustomed to their new educational journey by dedicating resources, people, and time to achieve our inclusion and diversity goals. Improving support for students will help remove barriers, motivate and encourage our students, and foster a welcoming and open community, with a priority of retaining our valuable students through the attainment of their degrees. This is a necessary step in order to move, as a higher education institution, beyond talking about our goals to implementing essential solutions.