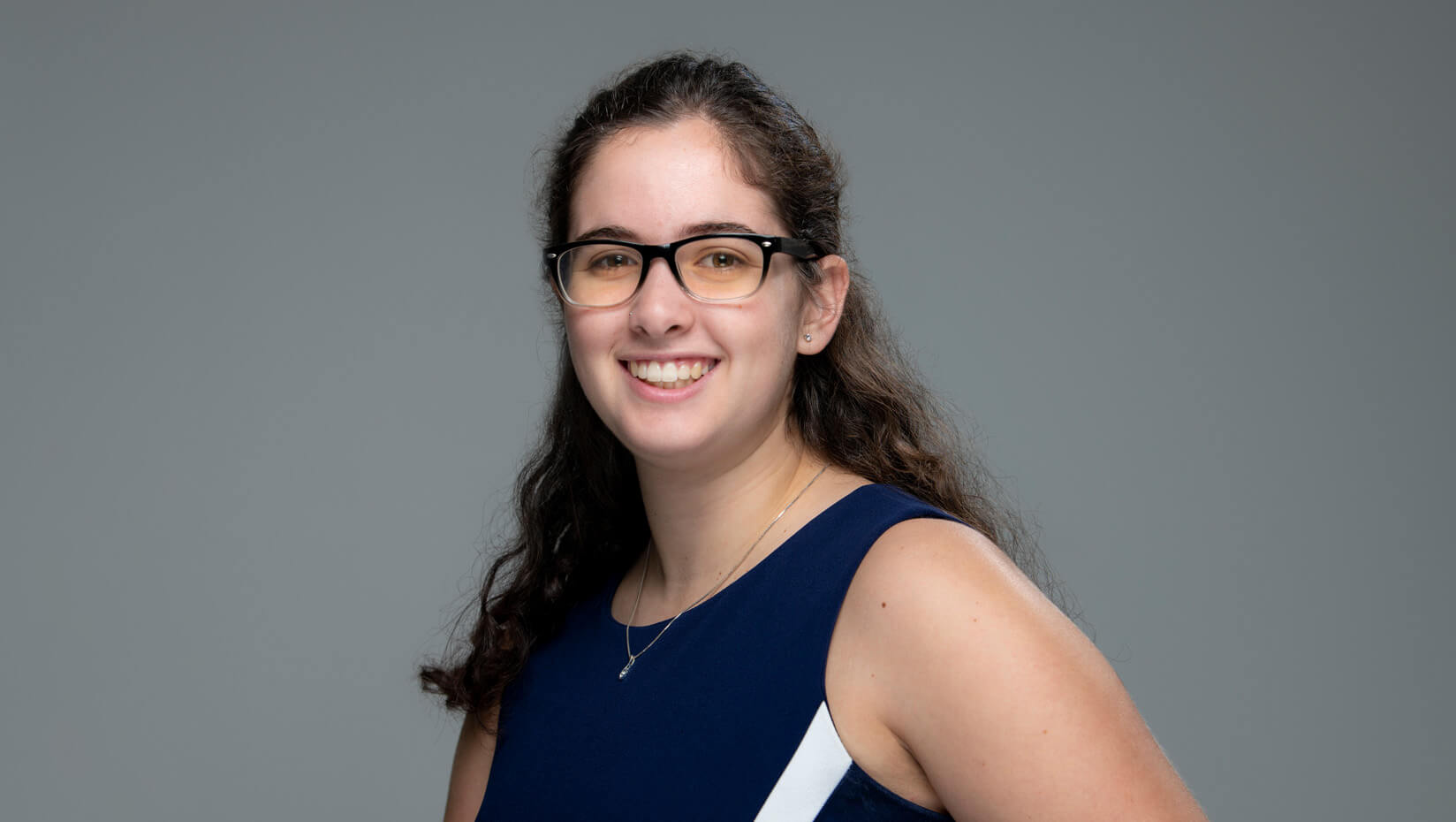 Chemical Engineer Sierra Yost is UMaine Valedictorian of 2020
Sierra Yost: Chemical engineering major, student-athlete, valedictorian
Sierra Yost: Chemical engineering major, student-athlete, valedictorian
Chemical engineering major and Honors College student Sierra Yost of Windham, Maine is the 2020 University of Maine valedictorian.
Yost is a member of the UMaine cross-country, and track and field teams. Her honors thesis focuses on the application of cellulose nanofibers as an alternative to plastics in disposable utensils. As part of her UMaine experience, she completed a two-term co-op with Onyx Specialty Papers in South Lee, Massachusetts — an opportunity that she credits with sparking her love of research, which has inspired her to pursue a Ph.D. in chemical engineering.
Yost is a Mitchell Scholar, and Pulp and Paper Scholar. She is a member of All Maine Women and the UMaine chapter of Engineers Without Borders, and was named to the America East All-Academic Team 2018. Yost has been a peer tutor in science and mathematics, and a volunteer with the Maine Youth Fish & Game Association. She also is involved in intramurals and Hillel.
What difference has UMaine made in your life and in helping you reach your goals?
UMaine has offered me more opportunities than I could have ever imagined. The professors and my team have been nothing but supportive of everything I have ever tried to accomplish.
Have you had an experience at UMaine that has changed or shaped the way you see the world? 
My co-op showed me what it was like to live in the real world. I lived away from everyone I knew and worked full time, and I feel like it really prepared me for the real world. Additionally, unlike most colleges I could still graduate in four years.
Why UMaine?
I chose UMaine because both of my parents came here, and because of the Pulp & Paper Foundation. I immediately felt at home in the community, and the Pulp & Paper Foundation offered me more support than I could've ever asked for.
How would you define the opportunities for student success at UMaine? Is there any particular initiative, program or set of resources that helped you succeed?
The Pulp & Paper Foundation and UMaine athletics were the most important initiatives that helped me succeed. But even people who aren't in those groups can have access to resources like the Career Center and TRIO, and many clubs on campus.
Have you worked closely with a professor or mentor who made your UMaine experience better?
Professors Doug Bousfield and Mark Haggerty, and Coach Mark Lech.
What advice do you have for incoming students to help them get off to the best start academically?
Go to office hours. The professors want to help you succeed. Also, make friends in your major. They are the ones who will be with you all four-plus years.
Contact: Margaret Nagle, 207.581.3745
Here is the links to her interview :
https://umaine.edu/commencement/sierra-yost-umaine-2020-valedictorian/