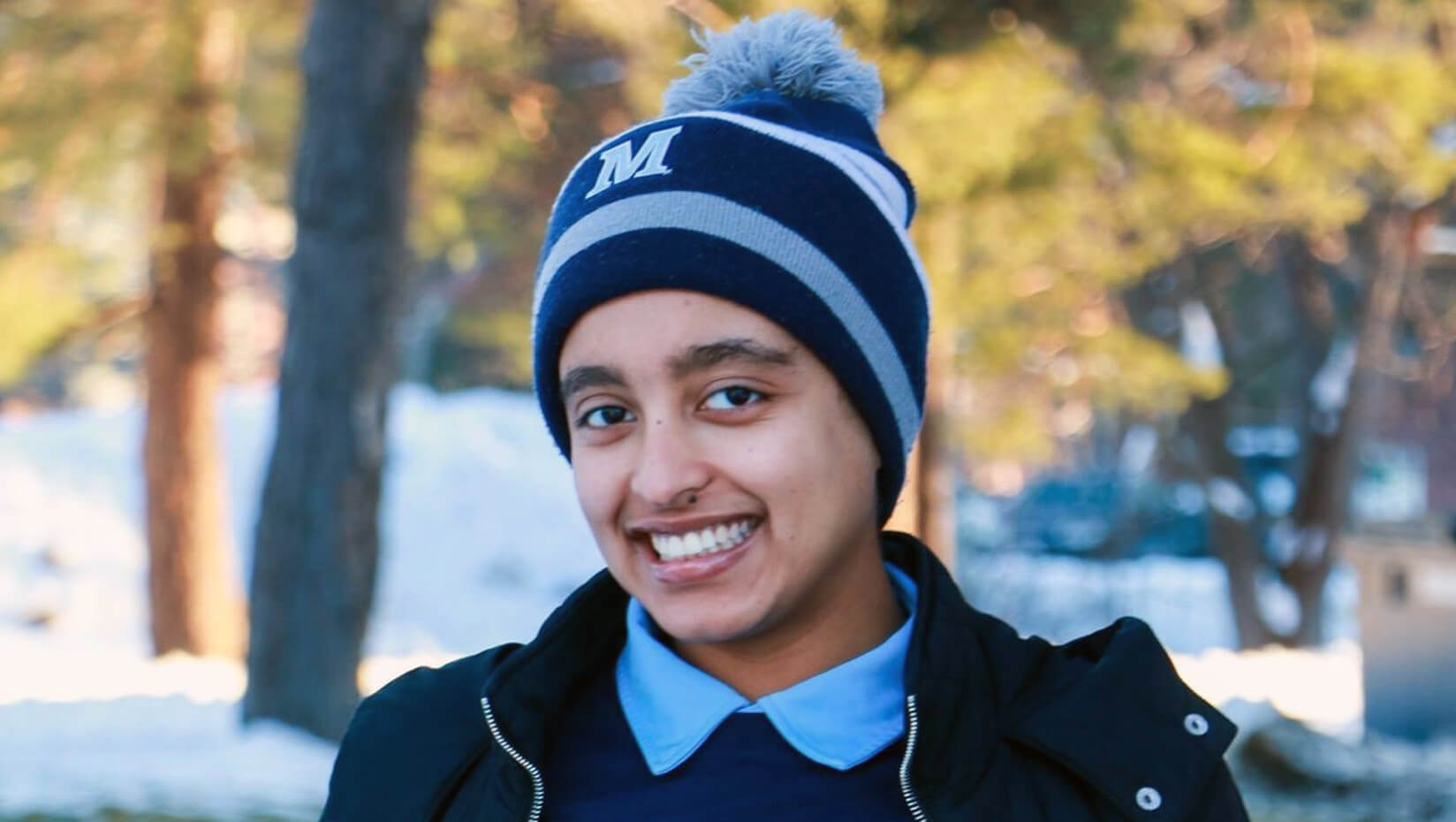 Betelhem Abay, international student from Ethiopia graduates from Biomedical Engineering
Betelhem Abay: Student from Ethiopia aspires to fight medical plights with improved imaging
Betelhem Abay aspires to fight cancer and kidney failure by improving early detection technology.
Fueled by passions for research and helping others, Abay, a University of Maine graduate from Addis Ababa, Ethiopia, says she studies biomedical engineering so she can develop better computational models for biological-image analysis. These would serve as tools to be used in patient diagnosis, such as pinpointing signs of breast cancer and kidney failure at an early stage of development.
Improving medical providers' ability to spot major medical problems sooner, as well as decreasing the likelihood of misdiagnosis, can save lives, she says.
"It's very critical in developing and developed countries," says Abay, who was also enrolled in the Honors College.
Ethiopia struggles to combat kidney failure due to a lack of doctors, resources, and money, Abay says. The situation in her home country inspired her interest in working toward developing improved medical imaging technology for early detection of kidney failures.
Abay knew she wanted to study abroad for college, so she searched across the U.S. for universities with biomedical engineering and related programs. She was attracted by the reputation of the College of Engineering, but it was UMaine's distinction as a research institution with professors who recruit students to assist with studies and experiments that sealed the deal, she says.
For her senior thesis, Abay works with Andre Khalil, associate professor of biomedical engineering and director of the CompuMAINE Lab, to help him develop new computational modeling for breast image analysis for improved early cancer detection. The Honors College awarded her the Carolyn E. Reed Pre-Medical Honors Thesis Fellowship as a result.
"Having the opportunity to work with very experienced and knowledgeable professors like him who are always ready to share their knowledge with undergraduate students has also been one of the greatest opportunities I got from UMaine," she says.
Abay's hard work paid off when, to her surprise, she learned one typical spring day last year that she was to be inducted into the All Maine Women honor society. She served the group as its social media chair and public relations representative.
"To be a part of this organization is a recognition for my academics and leadership experience, campus spirit, and is a great opportunity to give back to the community that has helped me grow personally and professionally," she says.
Abay also was a member of Team Maine and participated in the Society of Women Engineers as the social chair, the Center for Student Involvement Emerging Leaders Program, Bioengineering Club, and the Student Alumni Ambassadors program. She served as president of the African Student Association and as vice-president of the Honors Student Advisory Board.
Abay graduated from UMaine in May. She will pursue a master's degree in biomedical engineering. She also plans to intern with the clinical engineering department at Northern Light Eastern Maine Medical Center this summer.
"My experience has been really fantastic," she says. "I'm really glad I made the decision to come here."
Contact: Marcus Wolf, marcus.wolf@maine.edu