SFA Faculty Listing
Robert Bayer, Animal Science
Timothy Bowden, Aquaculture
Stephanie Burnett, Horticulture
Beth Calder, Food Science
Lily Calderwood, Horticulture
Mary Ellen Camire, Food Science
Robert Causey, Animal Science
Susan Erich, Plant and Soil Chemistry
Eric Gallandt, Weed Ecology
Charlene Gray, Horticulture
Jianjun (Jay) Hao, Plant Pathology
Mark Hutton, Vegetable Crops
Pauline Kamath, Animal Health
Dorothy Klimis-Zacas, Clinical Nutrition
Anne Lichtenwalner, Animal Science
Robson Machado, Food Science
Ellen Mallory, Sustainable Agriculture
David Marcinkowski, Animal Science
Eileen Molloy, Human Nutrition
Renae Moran, Pomology
Angela Myracle, Human Nutrition
Balu Nayak, Food Science
Tsutomu Ohno, Soil Chemistry
Brian Perkins, Food Science
Jennifer Perry, Food Microbiology
Bryan Peterson, Horticulture
Greg Porter, Crop Ecology
Juan Romero, Animal Nutrition
Marianne Sarrantonio, Sustainable Agriculture
Denise Skonberg, Food Science
Martin Stokes, Animal Science
Susan Sullivan, Human Nutrition
Mona Therrien, Human Nutrition
Matthew Wallhead, Horticulture
James Weber, Animal Science
Adrienne White, Human Nutrition
David Yarborough, Horticulture
Kate Yerxa, Human Nutrition
Bryan Peterson
Assistant Professor of Environmental Horticulture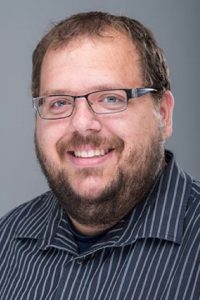 Degree: Ph. D. 2013, Iowa State University
Phone: 207.581.2918
Email: bryan.j.peterson@maine.edu
Location: 418 Deering Hall
Professional Interests: Ornamental horticulture; woody plant propagation, production, and evaluation; nursery management
Teaching: PSE 325 Turfgrass and Groundcover Management, PSE 410 Plant Propagation, PSE 430 Nursery Management
Research: The overall objective of my research is to identify, characterize, and further develop promising ornamental plants for New England landscapes, with a focus on the protection and responsible use of indigenous flora. I seek to characterize genetic diversity within high-priority taxa; to evaluate ecological and genetic security of natural genetic resources in relation to consequences of biological invasions and/or climate change; and to work toward the responsible selection, development, and release of new ornamental horticulture crops for New England's nursery and landscape industry.
Recent Publications:
Peterson, B.J.; Graves, W.R. 2016.  Chloroplast phylogeography of Dirca palustris L. indicates populations near the glacial boundary at the Last Glacial Maximum in eastern North America.  J. Biogeogr. 43:314-327.
Peterson, B.J.; Graves, W.R. 2013. Responses to root-zone water content of shrub congeners from eastern North America and Mediterranean California. HortScience 48:715-719.
Peterson, B.J.; Graves, W.R. 2011. Reproductive ecology of Dirca palustris L. (Thymelaeaceae). Castanea 76:237-244.
Peterson, B.J.; Graves, W.R.; Sharma, J.  2011. Phenotypic and genotypic diversity of eastern leatherwood in five populations that span its geographic distribution. Am. Midl. Nat. 165:1-21.
Peterson, B.J.; Graves, W.R. 2009. Variation in development and response to root-zone pH among seedlings of Dirca palustris (Thymelaeaceae) from three provenances. HortScience 44:1319-1322.