SFA Faculty Listing
Robert Bayer, Animal Science
Timothy Bowden, Aquaculture
Stephanie Burnett, Horticulture
Beth Calder, Food Science
Lily Calderwood, Horticulture
Mary Ellen Camire, Food Science
Robert Causey, Animal Science
Susan Erich, Plant and Soil Chemistry
Eric Gallandt, Weed Ecology
Charlene Gray, Horticulture
Jianjun (Jay) Hao, Plant Pathology
Mark Hutton, Vegetable Crops
Pauline Kamath, Animal Health
Dorothy Klimis-Zacas, Clinical Nutrition
Anne Lichtenwalner, Animal Science
Robson Machado, Food Science
Ellen Mallory, Sustainable Agriculture
David Marcinkowski, Animal Science
Eileen Molloy, Human Nutrition
Renae Moran, Pomology
Angela Myracle, Human Nutrition
Balu Nayak, Food Science
Tsutomu Ohno, Soil Chemistry
Brian Perkins, Food Science
Jennifer Perry, Food Microbiology
Bryan Peterson, Horticulture
Greg Porter, Crop Ecology
Juan Romero, Animal Nutrition
Marianne Sarrantonio, Sustainable Agriculture
Denise Skonberg, Food Science
Martin Stokes, Animal Science
Susan Sullivan, Human Nutrition
Mona Therrien, Human Nutrition
Matthew Wallhead, Horticulture
James Weber, Animal Science
Adrienne White, Human Nutrition
David Yarborough, Horticulture
Kate Yerxa, Human Nutrition
Beth Calder
Associate Professor of Food Science &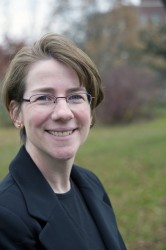 Cooperative Extension Food Science Specialist
Degree: Ph.D. 2003, University of Maine
Phone: 207.581.2791
Email:  beth.calder@maine.edu
Location: 107 Nutting Hall

Professional Interests: 
I assist the food industry with research, food testing and educational programs in areas of food safety and technology.  As the outreach liaison for the SFA and Cooperative Extension and Director of the Process and Product Review Testing Services, I work closely with regulatory agencies (Maine Department of Agriculture, Conservation & Forestry, FDA) and agricultural organizations (MOFGA, Maine Cheese Guild) to further assist farmers and Maine food business growth. I provide assistance to start-up food businesses in understanding licensing, regulations and food safety considerations (Recipe to Market workshops), and also teach sanitation and HACCP workshops.
Research:
Applied research and food testing to support Maine's food industry
Focus on food safety, food quality and Maine value-added products
Fermented foods
Recent Publications:
Calder BL, Davis-Dentici K, Hopkins KM. 2016. Evaluating Processing Methods to Produce Safe, Shelf-Stable Maple Sap Beverages for Small Operations. Maple Syrup Digest. February, 30-39.
Ferk CC, Calder BL, Camire ME. 2016. Assessing the Food Safety Knowledge of University of Maine Students.  Journal of Food Science Education. 15(1):14-22.
Galetti JA, Calder BL, Skonberg DI. 2015. Mechanical Separation of Green Crab (Carcinus maenas) Meat and Consumer Acceptability of a Value-Added Product.  Journal of Aquatic Food Product Technology. In press.
Calder, B.L.; Kash, E.A. Davis-Dentici, K.; Bushway, A.A.  2012. The effectiveness of antibrowning dip treatments to reduce after-cooking darkening in potatoes. J. Food Sci. 77:S342-S347.
Hughes, B.H.; Perkins, L.B.; Calder, B.L.; Skonberg, D.I.  2012.  Fish oil fortification of soft goat cheese.  J. Food Sci. 77:S128-S133.