Building Research Cyberinfrastructure in EPSCoR Jurisdictions
---
This workshop on Research Cyberinfrastructure within NSF-EPSCoR will bring together state and jurisdiction research leaders to explore shared challenges and strategies for Research Computing and Data (RCD) program assessment, planning, and partnerships. Participants will discuss patterns in existing baseline assessment data, and will identify strategies for forward progress within their own institutions and jurisdictions as well as in partnership with others. The workshop final report will provide concrete feedback on RCD gaps to NSF-EPSCoR and related funding programs.
The organizers of this workshop can provide up to $1500 in participant support to cover hotel and travel, especially for research computing and data professionals who might not otherwise attend the National Meeting. Registration for the National Meeting is not required.  Please register for the workshop by Friday, July 1st for full consideration of support requests. This workshop is led by the Hawai'i, Montana, and Nevada jurisdictions and other EPSCoR collaborators, together with RCD community experts Patrick Schmitz and Clair Mizumoto.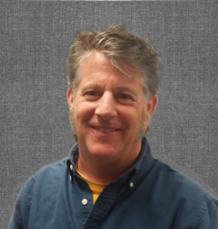 Patrick Schmitz is Founder and Principal Consultant at Semper Cogito, providing strategic technology consulting in academic Research IT. Schmitz is an active contributor to a number of CaRCC working groups, co-chairs the Research Computing and Data Capabilities Model and RCD Career Arcs working groups, and is co-PI for the RCD Nexus, an NSF CI Center of Excellence Pilot. Prior to this, he spent 12 years at UC Berkeley as Associate Director of Research IT for Architecture and Strategy, providing IT strategy and solutions in support of campus research; and Director of Berkeley Research Computing. In addition to his experience in academia, he was a researcher at Microsoft Research, Yahoo! Research, and CWI in Amsterdam, and co-founded a series of tech startups.
Claire Mizumoto is the Director of Research IT Services at the University of California San Diego, where she has been an IT professional for over 30 years. She has formalized central research facilitation and integration services for the campus and is an active participant in several national organizations, focusing on cyberinfrastructure and research-related efforts. She is Co-lead for the EDUCAUSE Research Computing and Data (RCD) Community Group and Co-chair of the RCD Capabilities Model Working Group, along with the Staff and Student Workforce Development Interest Groups and Engagement Operations, and is a co-PI for the  RCD Nexus, an NSF CI Center of Excellence Pilot.
---