---
---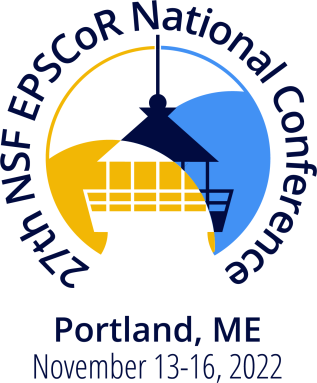 The 27th NSF EPSCoR National Conference
Hosted by the University of Maine's EPSCoR Office, the 27th NSF EPSCoR National Conference welcomes faculty, researchers, students and staff from EPSCoR jurisdictions around the country. Join us Sunday, November 13th through Wednesday, November 16th for engaging speakers, breakout sessions and student poster presentations in Portland, Maine.
The combined conference has been designed to serve as a collaborative forum for interactive presentations and dialogue on rising trends in science, research and broadening participation. Keynote and breakout sessions will cover topics such as economic development, convergence research, science of team science, diversity, education, outreach, data management, communications, and community science. 
---
---
Tentative Meeting Agenda
Sunday, November 13
8 am – 4 pm: Cyberinfrastructure Workshop
1 pm – 5 pm: Community Science Workshop
5 pm – 7 pm: Community Science Showcase and Reception
Monday, November 14
8:30 am – 12:00 am: Keynotes
1:15 pm – 4:30 pm: Afternoon breakouts
4:30 pm – 6 pm: Student Poster Session
6:00 pm – 7:00 pm: Networking for Junior Faculty and First Time Attendees
Tuesday, November 15
8:30 am – 12:00 am: Keynotes
1:15 pm –  4:30 pm: Afternoon breakouts
Wednesday, November 16
8 am – 1 pm: Track-1 PD/PA/EOD Meetings at Westin
1 pm: Meeting Adjourned
---
The 27th NSF EPSCoR National Conference, including this website, is supported by NSF Award Number (FAIN): 2038037.