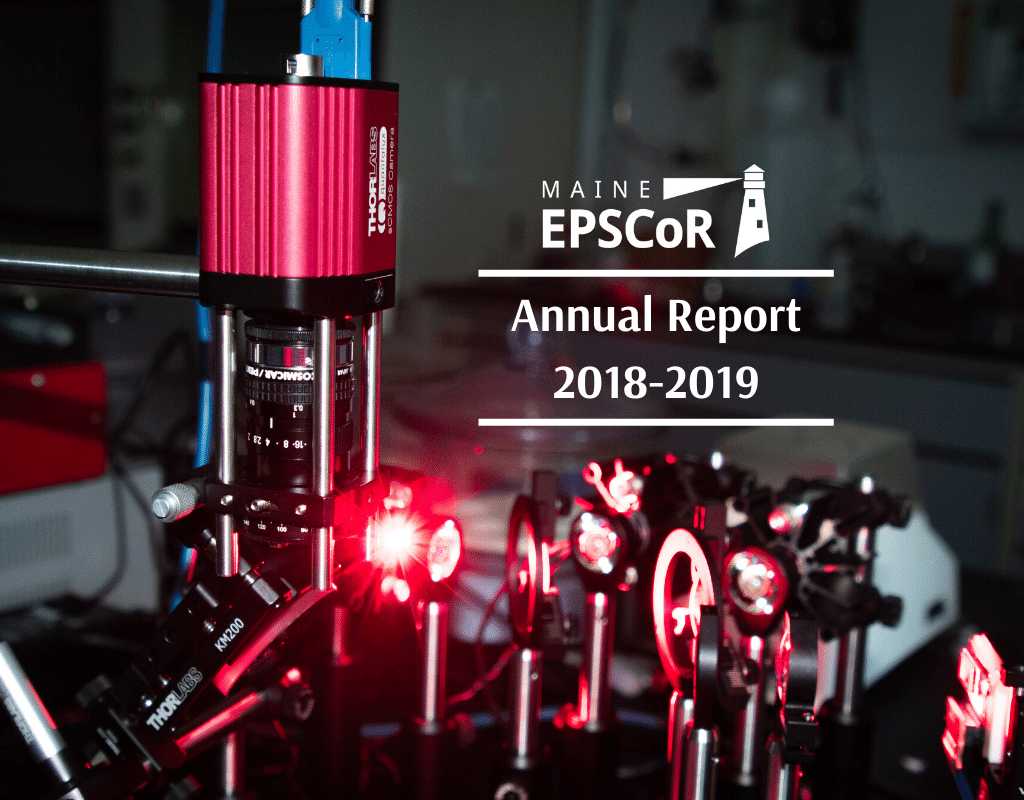 Maine EPSCoR releases the Annual Report for 2018-2019
Over the past year, ME EPSCoR has had the great pleasure of participating in and supporting some of the state's most innovative research. The scientists, faculty, students, and staff involved with these efforts have made important social, economic, and educational impacts on the state of Maine. The achievements and discoveries highlighted in this annual report only graze the surface of what has been accomplished, and of what is surely yet to come.
As Maine EPSCoR's current Track-1 grant, the Sustainable Ecological Aquaculture Network (SEANET) completes its final year by delivering its most significant findings yet, several other National Science Foundation (NSF) awarded grants throughout the state are just getting started. This report reviews these exciting new projects and their initial outcomes. In addition, we take a look at what some of the state's longest EPSCoR funded initiatives (such as NASA EPSCoR) have been up to, while announcing the newly reauthorized Defense Established Program to Stimulate Competitive Research (DEPSCoR).
Thank you for your interest in the work highlighted in these pages. We are delighted to present the 2018-2019 ME EPSCoR Annual Report.