About Maine EPSCoR
ABOUT EPSCoR
---
Maine EPSCoR – Summary of Programs
The Experimental Program to Stimulate Competitive Research (EPSCoR) was initiated at the National Science Foundation in 1978, and now encompasses EPSCoR programs at several other Federal agencies.
(Click on each agency name for more information about the program)
---
NSF EPSCoR
Goal #1: provide strategic programs and opportunities that stimulate sustainable improvements in a jurisdiction's R&D capacity and competitiveness.
Goal #2: to advance science and engineering capabilities in eligible jurisdictions for discovery, innovation, and overall knowledge-based prosperity.
NSF EPSCoR Initiatives:
Research Infrastructure Improvement Grants:
Provides support for sustainable improvements in research infrastructure leading to increased competitiveness and capacity.Track 1 RII: currently $4 million per year for five years – Sustainable Ecological Aquaculture Network (SEANET)
Track 2 RII: New England Sustainability Network (NEST)
Track 3 RII: SMART (Stormwater Management Research Team)
One award per state per funding period with a limited application process
Projects developed & chosen through a carefully defined state process implemented by Maine EPSCoR
Co-Funding Assistance:
Enables more awards to be made to researchers in EPSCoR jurisdictions from the Foundation's regular research, education, and special emphasis competitions, by providing partial support for those proposals that merit review places at or near the cutoff for funding by the reviewing program. This mechanism operates internally within NSF and does not require any action on the part of the proposer.
Outreach Initiative:
Provides financial support for outreach visits by NSF staff to acquaint researchers in the EPSCoR jurisdictions with NSF priorities, programs, and policies. EPSCoR Outreach also serves to acquaint NSF staff more fully with the facilities, research activities, and investigator expertise/potential within the EPSCoR jurisdictions.
For more information on NSF EPSCoR:
Maine EPSCoR at the University of Maine
5717 Corbett Hall, Room 444, Orono, ME 04469-5717
Phone: (207)-581-2285 Fax: (207)-581-9487
maine.epscor@maine.edu
www.umaine.edu/epscor
---
DoE EPSCoR
Implementation Awards:
enhance capability to conduct nationally-competitive energy-related research and to develop science & engineering human resources in energy-related areas
limit of one per state every 3-6 years with projects chosen by state's EPSCoR committee (next eligibility FY 2016)
---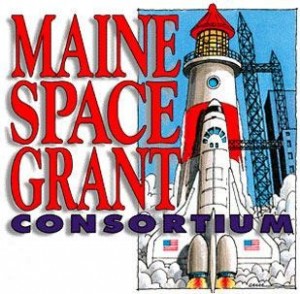 Research awards & infrastructure development – administered through the Maine Space Grant Consortium: http://www.msgc.org/

---
Centers of Biomedical Research Excellence (COBRE) for Ph.D. granting institutions or biomedical research institutes
IDeA Networks of Biomedical Research Excellence (INBRE) for research & undergraduate institutions
Maine contact: Patricia Hand, MDIBL (207)-288-3605