Jason Canniff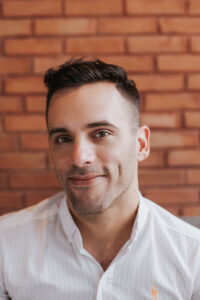 Lecturer, Peace & Reconciliation Studies
jason.canniff@maine.edu
Merrill Hall
University of Maine
Orono, ME 04469-5749
Bio: Jason Canniff is an award-winning poet and a long-time member of the UMaine community, serving as faculty in the English Department and Honors College. He is currently a lecturer in peace and reconciliation studies. Combining deep experience in both academics and entrepreneurship, his down-to-earth, interdisciplinary pedagogy creates the conditions for students to thoughtfully test and apply academic theories and assumptions in their various personal, social and professional life-worlds, with an eye toward economic viability and public service.
In 2015, Jason took a break from teaching and sought alternative education through overseas cultural and spiritual immersions. To enable the freedom of time and movement necessary, he became a "digital nomad" (or "location independent entrepreneur"), finding profitable applications for academic skill sets, particularly in marketing, verbal branding and communication consulting.
Touring primarily in Southeast Asia and Central and South America, Jason studied Vipassana at Wat Pra That Doi Suthep (the "Golden Pagoda") in Chiang Mai, Thailand, ancient Khmer culture in Cambodia, Spiritism in Bali, "New Age" Ascensionism, and Shamanism in Peru and Costa Rica. He now divides his time between the USA and Yogyakarta, Indonesia, where he lives with his wife and children.
Jason's current research interests include the transmission of affect in mediation and negotiation, the appropriation of occult practices in multi-level marketing and life coaching, apocalyptic/ascension narratives of "woke" (and anti-woke) activism, social media propaganda and the weaponization of dopamine, "psychedelic" experiences of time and space through foreign language immersion, and refugee/nomadic poetics.
In the business sector, Jason holds practical expertise in leadership development, personal branding, company branding, marketing communications, naming, ideation, strategic innovation, reputation management, and crisis mitigation. He joined the Peace & Reconciliation Studies faculty early 2021, where he currently teaches and mentors at the undergraduate and graduate level.
Education
M.A., 2013, English (Creative Writing and Poetry & Poetics), UMaine
B.A. Honors, 2011, English (Highest Honors), UMaine
Certifications
TESOL, Intensive English Institute, UMaine
Exponential Entrepreneurship, Entrepreneur's Institute, Singapore
iLAB Entrepreneurial Accelerator, Bali
Courses taught at UMaine
ENG 101: College Composition
ENG 212: Persuasive & Analytical Writing
HON 111: Civilizations: Past, Present, Future 1
HON 112: Civilizations: Past, Present, Future 2
HON 341: S/He: Folk Rituals of Gender
PAX 451: Mediation
IDS 699: Masters Project Interdisciplinary Studies
HON 340: Woke Wars & Worldviews
PAX 498: The Public Intellectual: Jordan B. Peterson
PAX 470: Sustainable Communication
PAX 498: Publishing in Peace Studies
PAX 598: Master's Project Seminar
Other teaching experience:
Lead Mentor, iLab Entrepreneurial Accelerator, Bali
Mentor, GeniusU, Singapore
TESOL, M'Pay Bay Village, Koh Rong Samloem, Cambodia
TESOL, Private Students, Yogyakarta, Indonesia
Teaching Consultant, International English Center, Yogyakarta, Indonesia