Patricia Diehlmann: Outstanding Graduate Student in Special Education (Individualized Concentration)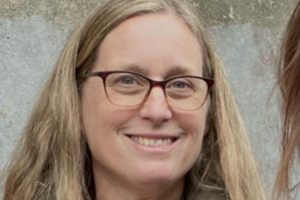 Patricia Diehlmann is the recipient of the 2023 Outstanding Graduate Student in Special Education (Individual Concentration) Award. Patty holds a master's degree in education from St. Joseph's College. After earning a graduate certificate in Autism Spectrum Disorders in 2018 from the University of Maine, she has continued to work toward obtaining an educational specialist (Ed.S.) degree from the College of Education and Human Development. Patty has taught students with ASD from the preschool-level to high school many skills she has learned through her professional experience and studies at the University of Maine. She is passionate and committed to incorporating evidence-based interventions and instructional practices to help students navigate their way into adulthood.
Patty is the mother of eight children and her experience raising a large family and working with adults in both community and residential settings to help create independent living and inclusion gives her a scope of experience to draw from.
Congratulations, Patty! We are so proud of you!