Emily Boutin: Outstanding MAT Student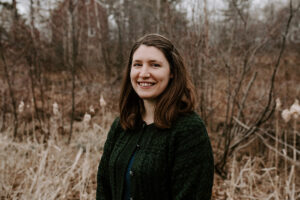 The Outstanding MAT Student Award is given to a graduating student in the Master of Arts in Teaching program who demonstrates excellence academically and professionally. The MAT faculty and staff selected Emily Boutin for the award this year.
Emily is a graduate student from Old Town, Maine. She graduated from the University of Southern Maine in 2013 with a bachelor's in Russian Studies. After graduation, her love of international travel and languages led her to teach English in Hsinchu, Taiwan. Her positive experience teaching English abroad led her to pursue the MAT with a concentration in English at the University of Maine.
Emily's main goals for continuing her education were to enhance her teaching strategies, plans for instruction, and assessment strategies so that she could serve her students to the best of her ability. She was able to see these goals come to fruition during the two teaching placements of her educational internship semester. She is excited to bring her love of teaching and literature to her future students in a high school setting.