INT 188: STEM Exploration Course
Priority Deadline : 07/05/22
What is a STEM Research and Career Exploration Course?
Introduction to Integrated Science and Career Exploration (INT 188) is a three-credit course that involves field and laboratory based data collection, data analysis, and lecture in the Science, Technology, Engineering, and Mathematics (STEM) disciplines, including participation in group-based directed research projects and career planning exercises, with guest lectures and daily activities centered on contemporary environmental issues and STEM innovations, and culminating in a student project based research symposium (August 11, 2022) at the end of the course. This four-week course includes 40+ hours of course and lab work during which students undertake a guided research project working with peers and career planning.
Students apply basic science, math, and problem-solving skills to investigate a research question that is relevant and engaging.
They practice research skills such as study design, graphing, data analysis, critical thinking, and communication, and then apply them in an open-ended investigation that they conduct with peers.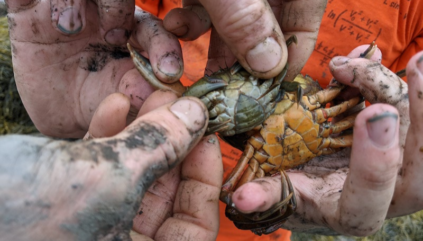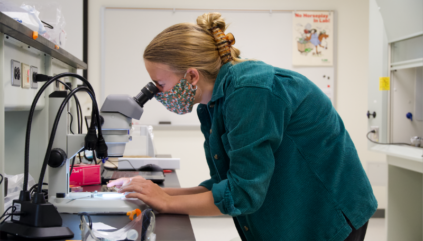 The Details
This course meets Tuesday through Thursday, 07/19/22 – 08/12/22, from 9 a.m.-1 p.m.
A symposium will be held on Thursday, August 11th from 5-7 p.m., where students will share their research projects with the community. Students are expected to be present for all classes and the symposium.
State COVID-19 protocols will be in place which will include social distancing and masks/face coverings. Our desire is to keep everyone as safe as possible.
This course is offered tuition-free for qualified high school students. Students who pay to attend high school in Maine will be charged a reduced Early College rate of $138.25/credit. This includes out-of-state and international students.
---
About Integrated Science Research and Career Exploration
Science Research
Two research topics are offered. Participants must select their preference.
Environmental Chemistry- Belfast and Machias: 
Wayward molecules in the environment 
The Environmental Chemistry team will study compounds and molecules that are found in local environments, including contaminants in water, air, or soil, with particular focus on the identification, origin, and biological uptake of microplastic pollutants found in local water bodies.
Environmental Biology- Belfast and Orono: 
How do organisms respond to their environments?  
The Environmental Biology team will study how organisms respond when exposed to different physical, chemical, and/or biological environmental conditions such as changes in nutrients, salinity, temperature, carbon dioxide concentrations, microplastics, and predation levels. Possible investigations include measuring rates of growth, reproduction, feeding, or mortality in organisms such as algae, shellfish, zooplankton, or fish.
Career Exploration
Career planning is a big part of this course. You'll have the opportunity to explore different careers through completing virtual interviews with multiple professionals in STEM fields. You'll have the  opportunity to learn what skills are required in these STEM professions. 
Participating in this course will help you become familiar with the points of entry for various careers, enabling you to identify and map a college plan focused on science, technology, engineering or  mathematics.  
Connecting with businesses and industries can have many benefits, including opportunities for mentoring,  internships and employment.