Hailey Perkins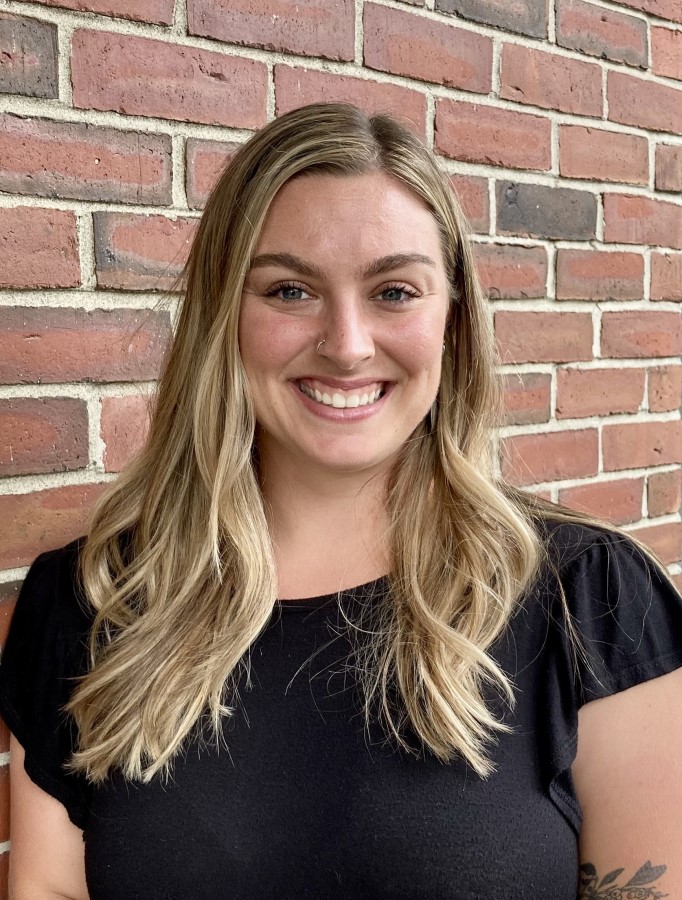 About Me
Hey everybody, I'm Hailey. I'm a Mainer born and raised, fairly local to UMaine (Hermon). I am an alumni of the University of Maine, previously graduating with my Master's degree in Social Work. I was involved in athletics as well, where I played for the University of Maine Softball team. Presently, I live with my husband and french bulldog and we are located in the middle of cornfields and potatoes in central Maine. I enjoy time with family and friends. I also love lifting, spending time at camp, snowmobiling/skiing, swimming and hiking.
What has been your most embarrassing moment (that you are willing to share)?
I really enjoy dancing. While on my honeymoon I was on the dance floor 95% of our trip. During that trip I decided to whip out the worm (my signature move), and after that the DJ and rest of the crowd began referring to me as the "worm girl." Out of context I think I would have been offended.
What is your favorite food?
My favorite food is SUSHI! Any and all sushi, give me crab, tuna, salmon, eel, yellowtail and it will be devoured.
Favorite quotes
"The happiest people lose themselves in the service of others" – Gordon B Hinckley
If you could take a trip anywhere in the world, where would you go?
I want to get over to Ireland. I enjoy Irish music, and watching folk dancing.
Professional Credentials and Interests
Masters in Social Work (MSW): University of Maine (2023)
Bachelors in Social Work (BSW): University of Maine (2021)
Behavioral Health Professional (BHP): Downeast Horizons
My previous work I had provided direct support through Section 28 for children with intellectual/developmental disabilities for almost 3 years. I was an intern for the Counseling Center prior to employment and found significant passion working with athletes on the side of mental health.