Undergraduate Concentrations



---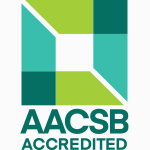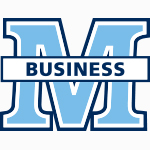 While Maine Business School students cannot complete a business minor, a business concentration allows students to augment their major of study. Concentrations are available in entrepreneurship, international business, and business information systems (BIS), and since the MBS curriculum allows for 16-19 credit hours of free electives, concentrations can be completed in four years – no additional time needed.
To declare a concentration, visit the Undergraduate Programs Office, 213 DP Corbett Business Building.
Entrepreneurship
In the Entrepreneurship concentration, students learn important topics that will assist them in starting their own company or managing a small business. 
Entrepreneurship Curriculum
Complete Three (3) Required Courses:
Innovation Engineering: Fundamentals (INV 121)
Small Business Management (MGT 342)
Entrepreneurship & New Venture Creation (MGT 344)
Complete Two (2) Elective Courses:
Human Resource Management (MGT 330)
Leadership (MGT 460)
Topics in Professional Writing (ENG 418)
Social Psychology (PSY 230)
Small Business Economics & Management (ECO 254)
International Business (IB)
IB is for students whose business interests are global. IB has the most requirements of any concentration, so students must plan carefully with their advisor.
International Business Curriculum
Complete the Following Requirements:
International Marketing (MKT 376)
International Management (MGT 445)
International Corporate Finance (FIN 455)
Intro to World Politics (POS 120)
Six credits of non-business, international-themed course work (two semesters of intermediate foreign language will fulfill this requirement)
One International Experience

One semester of study abroad OR one faculty-led international experience course
Business Information Systems
A concentration in Business Information Systems is meant for students whose interests are in information systems design, development, and management. 
BIS Curriculum
Complete Three (3) Required Courses:
Databases for Decision-Making (BIS 267)
Business Analytics (BIS 345)
E-Commerce (BIS 468)
Complete Two (2) Electives:
Network Design and Applications (BIS 363)
Enterprise System Configuration (BIS 364)
Topics in Business Information Systems (BIS 490)
Knowledge Management and Decision Support Systems (BUA 561)
Intro to Programming I (COS 120)
Foundations of Computer Science (COS 140)
Small Business Economics and Management (ECO 254)
Creating Coding II (NMD 211)
Community Collaboration and Development (NMD 306)