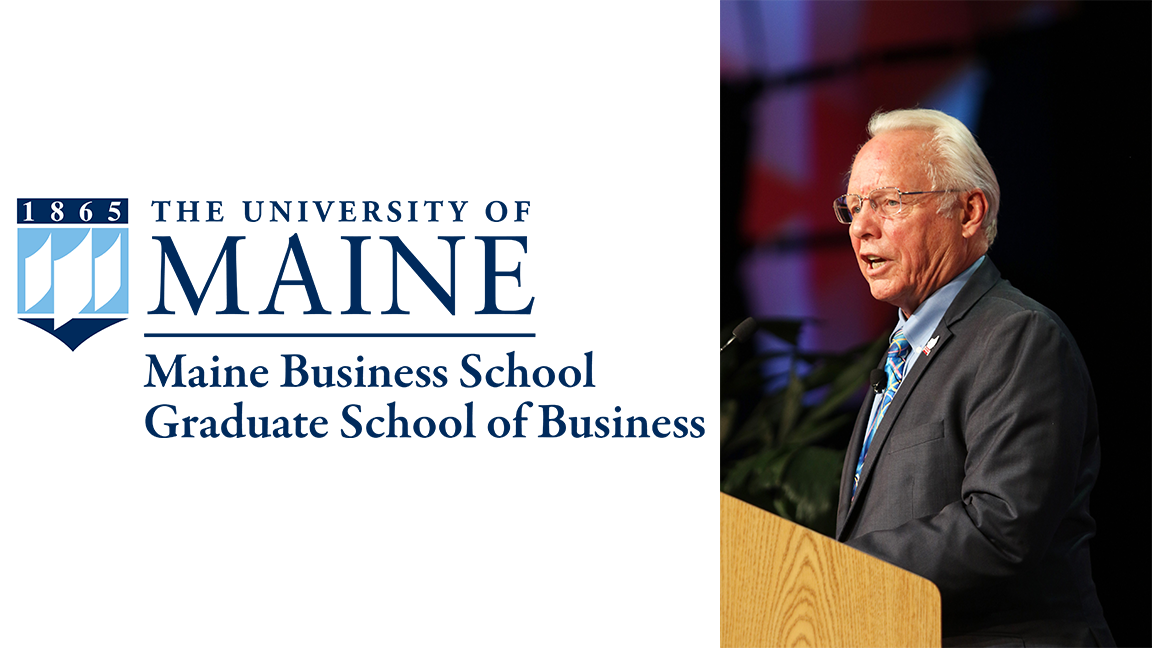 Gary Thorne Joins the MBS Advisory Board
The Maine Business School and Graduate School of Business welcome Gary Thorne to the MBS Advisory Board. Gary F. Thorne, JD, LLM, is a graduate of the University of Maine '70, University of Maine School of Law '73, and Georgetown University '76.
"It is an honor to be asked to serve on the Advisory Board," Thorne says. "My connection with the University has lasted a lifetime. A chance to be part of the growth of the Maine Business School is a task I relish."
His work in radio began locally at WABI while he attended Old Town High School. He worked part-time behind the scenes and soon covered high school games throughout the area, which he continued through law school. In 1967, as an undergraduate business student, Thorne was a first baseman on the University of Maine's freshman baseball team. He was the voice of UMaine hockey for nearly a decade and was instrumental in forming Friends of Maine Hockey. He was inducted into the UMaine Sports Hall of Fame in 2017.
Gary served in the Army JAG Corp, as a partner in Old Town and Bangor firms, as an Alternate Chair for the Maine Labor Relations Board, and as Assistant District Attorney in Bangor. He currently lives in California but visits Portland, Maine often. Thorne is a podcast host; has been a play-by-play announcer for the NHL on ESPN; the Stanley Cup Finals on ABC; MLB Thursday Night Baseball; Olympic hockey, rowing, canoeing, and kayaking on NBC; Olympic speed skating in Nagano, Japan for CBS. He has received Emmy Awards for his work with the NY Mets, Baltimore Orioles, New Jersey Devils, and Minnesota Boys Hockey Tournament. Since 2019 he has been writing for the Sports Rivals Podcast.
"I share in the excitement of the board to welcome such an outstanding member," says Dianne Watters, Senior Product Marketing Manager at Tyler Technologies and the Chair of the MBS Advisory Board. "He brings incredible experience, strong ties to UMaine, and great perspective gained throughout his career."
As the MBS and GSB expand their offerings to include Sport Management and Outdoor Recreation degrees, Norm O'Reilly, Dean of the Graduate School of Business, welcomes Thorne's background and perspective. "Gary's vast career and network in the sports business and legal fields, and his willingness to support our students and alumni, make him a natural fit for our Advisory Board.