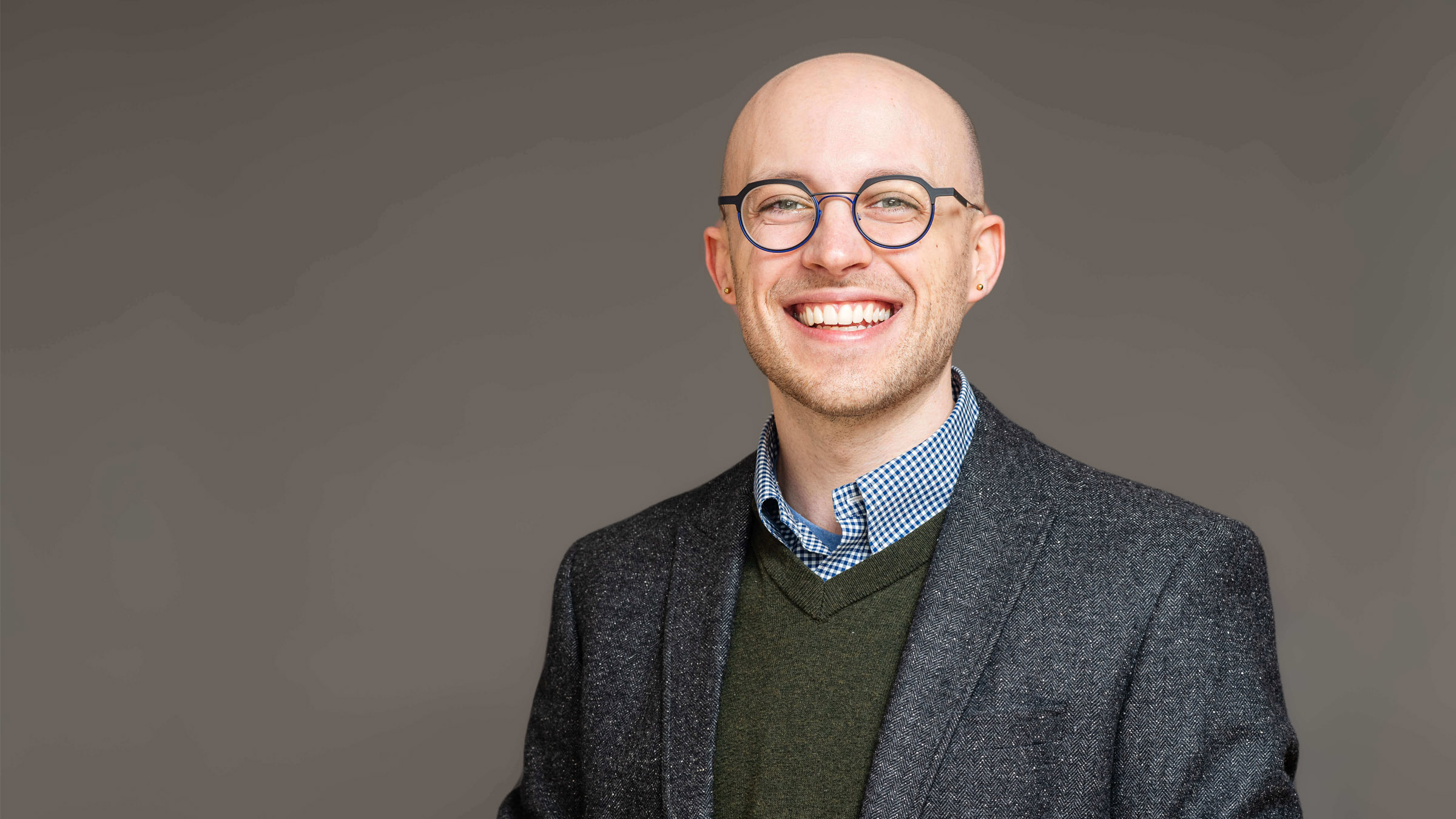 Carving a Path: MaineMBA student Josh Rosen
Josh Rosen is a UMaine super alum. He earned his undergraduate degree in Earth & Climate Sciences in May 2013 and is currently working on a dual degree: an MBA with an anticipated graduation date of May 2021 and a JD from Maine Law to be finished in 2022.

Rosen grew up in Enfield, a small town just north of Orono. He excelled in science and math in high school and planned to study Civil Engineering at the University of Maine. An introductory course in Earth Sciences with Dr. Alice Kelley changed his plan.

"I fell in love with the earth system, especially learning about the landscapes of my childhood. The valleys, rivers, gravel pits, and lakes had come about due to glacial ice that melted more than 10,000 years ago," Rosen says. He was hooked. He found a home in the School of Earth and Climate Sciences and later took advantage of an opportunity to join a glacial research expedition in Alaska during his junior year.

Throughout his undergraduate career, he worked as a student research assistant at the UMaine Advanced Structures and Composites Center. After graduation, he worked to become the Center's Communications and IT Manager, working primarily on UMaine's offshore wind project. During this time, he also dipped his toes into the world of public service. He served as a Bangor City Councilor and on boards for the Bangor Symphony Orchestra and Bangor Greendrinks.
Deciding on Grad School
In the years following his undergrad, Rosen had several friends and mentors who strongly encouraged him to consider graduate school. He was initially hesitant due to financial reasons and feared the unknown of leaving his job. "I was fortunate to have a great first career," Rosen says. "But I was finally ready to stretch my legs after nearly a decade in Orono." He started earning his MBA and quickly realized that a JD would complement his work. "I decided to take the plunge. I began the dual degree path full time in the fall of 2019."

But a dual degree program is not for everyone. "Law school quickly and pretty drastically shapes your life," Rosen says. "It's a lot to handle, but I love it! Studying both law and business means that I get to develop a unique set of problem-solving skills. This dual program allowed me to get curious about the world in a way I hadn't been able to before. I've been honing my writing and reading skills and building some of the closest friendships I've ever had."
"I'm really grateful for the support of my academic advisors; they continue to help keep me on track," said Rosen, who is advised by Jamie Ballinger at UMaine's Graduate School of Business and Prof. Jeffrey Thaler at the UMaine School of Law.
Carving a Path
Rosen has found a way to combine his passions, experience, and education and carve out a path for his future. Last summer, he worked as a Diversity 1L Summer Associate at Bernstein Shur in Portland. This fall, he joined the Governor's Office of Policy Innovation & the Future and the Governor's Energy Office as a policy intern, supporting the development of the state's climate action plan.
He's also working to help grow a community of fellow energy and environmental-interested law students through the Energy & Environmental Law Society at Maine Law. Outside of his academic pursuits, Rosen consults with a mix of clients in private, nonprofit, and government settings; he specializes in climate policy development, communications, and grant writing. Together, these experiences point Rosen towards a legal career specializing in energy, climate, and business law.
"Smart and informed business and economic initiatives are a critical part of the solutions demanded by our climate crisis," Rosen says. He strongly believes that businesses have a critical role in addressing climate change and transitioning into the clean energy future. "An MBA will give me a strong leg-up. It will allow me to be more effective as an attorney starting a legal career focused on energy and climate law. Having an MBA gives me a common language to understand the inner workings of an individual business or an entire industry. This ability should allow me to understand my clients' unique needs better, particularly as they work to navigate the transition into the clean energy future."
Planning for the Future
Rosen will complete his MBA this semester and his JD next year. "UMaine is great and consistently provides great value," Rosen says. "Now that I'm a year short of wrapping up this dual degree, I admit that I feel some temptation to consider an additional educational pursuit at some point in the future."

This summer, he'll work as a Summer Associate at Foley Hoag in Boston, one of the top firms in the country. "I'll get hands-on training in a variety of practice areas. This will allow me to learn more about the firm and its culture–while the firm assesses my work," Rosen says. "Summer associate positions are typically viewed as stepping stones to post-graduate employment at law firms."
"I sometimes feel disbelief that I have been given access to incredible opportunities like this," Rosen says. "The University of Maine has been instrumental in my success. UMaine opened me to the world."