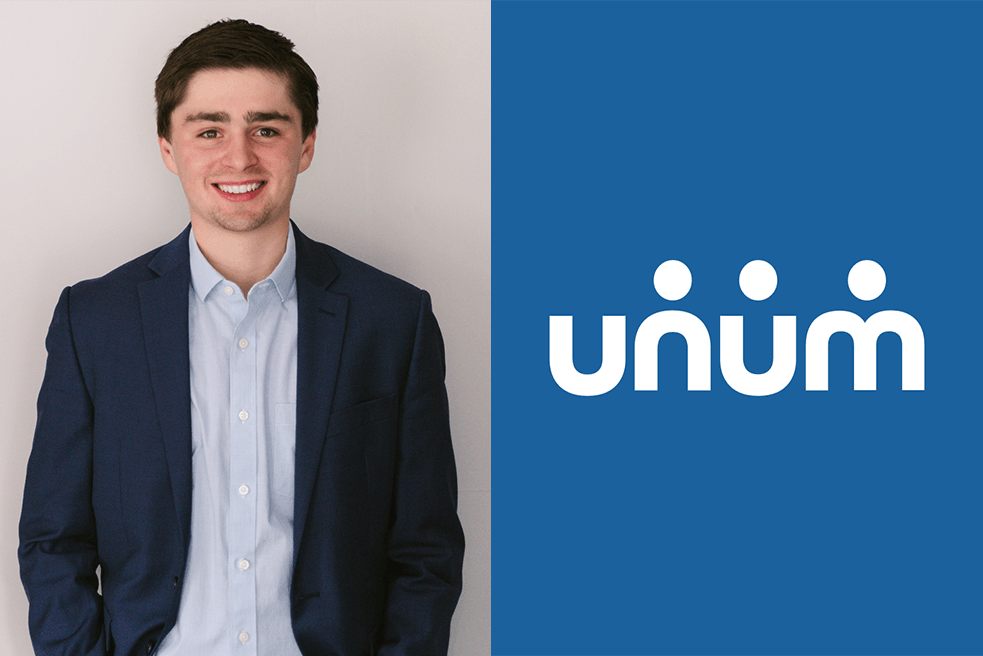 Internship Stories: Tate Porter at Unum
Name: Tate Porter, Class of 2021
Major: Marketing
Internship Placement: Unum
Why did you choose to apply for an internship at Unum?
I went on the Bear Treks trip in 2019 and heard all about the great opportunities that Unum had to offer. The night I got back from the trip I started the internship application process and reached out to a connection that I had on LinkedIn. From there I was able to make it through the interview process and the rest is history.
What were you tasked with as an intern?
As a 2020 summer intern, I worked with the corporate communications team. My main responsibilities entailed internal communications and updating Sharepoint sites. I worked 40 hours a week remotely from my home in Cumberland. I virtually connected with my team who worked in Chattanooga, TN through Microsoft Teams. Since the fall of 2020, I have been working part time as a benefits specialist associate where I am speaking with claimants and assisting the management of claim files.
What have you liked most about your internship?
I like the flexibility of my internship at Unum. It can be tricky managing your time as a full-time student. Unum made it really easy to work around my class schedule. The flexible schedule allows me the opportunity to grow professionally while still in school.
What were the biggest challenges you faced while interning?
My biggest challenge was time management. I ended up getting a physical planner and plan out my weeks every Monday morning. At first, it was challenging balancing school and work, but over time it's been nice. I have found that I have been more productive and am able to work on average 18 hours a week and still have plenty of time to complete my classwork.
How do you think this experience will help you after graduation?
The skills and job experience that I have gained from this experience will be very helpful when it comes time for interviews. Not to mention the connections I have made within Unum will also be helpful when applying for a full-time position.
What would you say to students considering an internship?
I would highly recommend this to anyone that is highly motivated and is looking for real-world experience. This is an amazing opportunity that the University of Maine Business School offers and I wish I learned about it sooner. It's been the best way to get a small taste of what a career at Unum could be like.