MAIER Family Partnership
MAIER's Family Partnership (MFP) is dedicated to providing outreach to individuals and families affected by autism spectrum disorders across the state of Maine. Together, MAIER staff and families work to identify issues of concern for Maine families and collaborate on projects to promote greater awareness and understanding, develop tools and resources, address access to services, and support research efforts. In addition, the MAIER MFP hosts educational and social events to offer families valuable information and resources, strengthen community ties, and encourage family-to-family networking and support. Download our brochure for more information.
Individuals with autism, parents and family members, and caregivers are welcome to join the MFP. Contact us to be placed on the MFP mailing list for news, event announcements, and other information. For more information about the Maine Family Partnership or any sponsored activities, contact Donna at MAIER.  207-581-2468/ donna.doherty@maine.edu
News and Announcements
Due to public health concerns associated with COVID-19, the Maine Autism Institute for Education and Research (MAIER) is suspending all activities and events associated with bringing our community together for in-person professional development or family events and activities until further notice. We will keep you updated from time to time as we make adjustments and develop new ways to provide professional development and family support. We invite you to visit our COVID-19 webpage for resources to help you and your families through this challenging time.

Thank you for your continued support.  Stay safe and healthy.  We are hopeful we will see you in person soon.  
~MAIER faculty and Staff~
School Resources during COVID-19
The Maine Department of Education, educational institutions, and autism organizations around the country are working diligently to develop and share resources and supports for families during distance learning while facing the uncertainty of this fall's back to school plans. Visit our School Resources during COVID-19 webpage to learn more.
Places & Spaces Project/Visiting from Home: While we miss each other and await the opportunity to visit our favorite places and spaces again, many recreational, cultural, and educational organizations have jumped into the opportunity to bring you virtual "visits" and online resources to stay connected. We have gathered a sampling of what is available on our new Visiting from Home page of our Places and Spaces Directory.
Messages from Home: How are you spending your time with family during COVID-19? Want to share a fun family photo or some words of encouragement with other MAIER families? Send along your photo and message (25 words or less) for us to consider posting on our "Visiting from Home" webpage and help us create messages of hope and connection during these challenging times. Send to Donna at MAIER: donna.doherty@maine.edu
New Online Resource: Teaching Social Nuances and Social Skills in the Home (Webinar)
This 45 minute webinar with Sarah Howorth, UMaine/MAIER faculty member and BCBA-D, is intended to help individuals on the Autism Spectrum Level 1, but can be adapted for others on the spectrum or individuals experiencing social awkwardness or social anxiety.  View Webinar    Resource List PDF        Resource List MSWord
The Universe comes to life for MAIER Family Partnership families!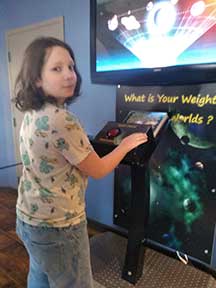 The Universe became a fascinating place to visit for those attending MAIER's Family Partnership event at the Emera Astronomy Center at UMaine last winter. While visiting the Emera Center may be a challenge for families that include a family member on the autism spectrum, Saturday's shows were especially planned to offer everyone a time to let down their guard, be themselves, and learn about space, at their own pace and in their own style. While some kiddos were drawn (and drawn, and drawn) to the interactive exhibits and visual displays in the lobby, others were fascinated by the darkness of the planetarium dome that came to life for two separate showings. Not to mention the spontaneous light show that arose from our glow-in-the-dark bracelets! [link to full story]
Past issues
Autism Fact Sheet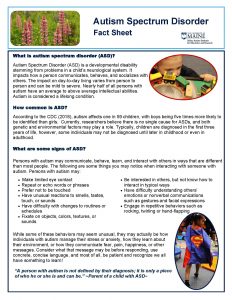 MAIER staff has developed this resource to help increase understanding, acceptance, and inclusion in your communities. Help us spread the word by downloading and sharing this Autism fact sheet!  
[ASD Fact Sheet MSWord]
[ASD Fact Sheet PDF]

The Maine Department of Education provides significant support and funding for the activities and outreach of the Maine Autism Institute for Education and Research. Special thanks to Jan Breton, Director of Special Services Birth-20, Maine Department of Education, for her ongoing support for this project. To learn more about this unique partnership, see the "About Us" tab above.