Resources during COVID-19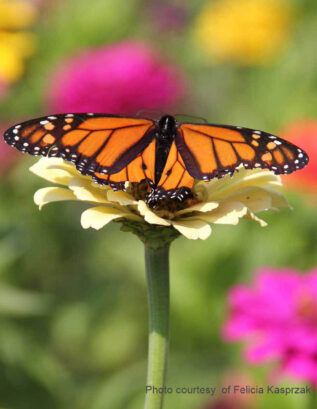 Finding strength and support within our community during these uncertain times.
Back to School/Work
COVID 19 School Re-Opening Resource The Maine Parent Federation has developed an extensive guide to assist families facing questions related to the return to school this fall. "School districts across Maine are making plans for reopening schools the 2020-21 school year. Parents, students, and community members should be actively involved in developing these plans. To guide these discussions and to ensure that various needs of families and students are taken into consideration, here are key questions you may want to ask district leaders about school reopening." You can download this handout from the MPF website as a [PDF] or visit their website for a downloadable Word document.
Maine Department of Education/ Office of Special Services: Resource page for Families and Caregivers The Office of Special Services has collected resources to support families and caregivers as you become teaching partners with schools during this health crisis. Includes online learning supports, content specific learning resources for literacy, math and science, and helpful guides for behavior and social skills.
Maine Department of Education/ Office of Special Services: Resource page for Schools and Educators Includes resources for content areas, special education, and remote learning during COVID-19.
PreK-12 Resources for Educators and Families: New website developed by the University of Maine College of Education and Human Development to help address the demand for reliable resources related to remote learning and other issues related to the educating and supporting students during the COVID-19 pandemic. Offers links to research-supported information including social-emotional learning, trauma-informed teaching, special education, literacy, STEM education and more.
School Resources during COVID-19.  The Maine Department of Education, educational institutions, and autism organizations around the country are working diligently to develop and share resources and supports for families facing distance learning and the uncertainty of this fall's back to school plans. We encourage you to explore these resources to find what may be helpful for your family during these uncertain times.
The New Normal: Strategies to Successfully Transition Your Child/Adult Back to School/Work After COVID-19 Pandemic The Autism Society of American is making this transition workbook available to families to download for free.  Created and provided by James Ball and Kristie Brown-Lofland, this workbook provides guidance and strategies to help families prepare their family member on the autism spectrum for the eventual return to school/work amid the changes due to COVID-19.
Daily Life
Autism Society of America : COVID-19 Toolkit The Autism Society of America will continually update relevant and reputable resources and information surrounding the Coronavirus especially for families impacted by ASD. Addresses issues such as mental health, modifying routines, lifestyle supports, education, and preparedness and resources. Weekly broadcasts via FaceBook live. 
Autism Society Coronavirus Information Series   AS Facebook Live series dedicated to providing relevant, COVID-19 information for the autism community. Each weekly broadcast will feature an expert discussing specific topics like mental health, federal emergency funding, and continuing education at home.
Autism Society of Maine Family Information page for COVID-19  ASM created this extensive listing of resources for families during this challenging time. Includes: COVID 19 resources, a calendar of online events, webinars, and support groups, listings of Maine agencies and organizations, educational activities, craft activities for all ages, family games and activities, kitchen snacks, books on video, and e-books to download.
Carol Gray Social Stories for the COVID-19 Pandemic  Collection of social stories developed and collected by Carol Gray, founder of Social Stories, (an evidence-based practice for use with individuals on the autism spectrum) especially for families that include someone on the autism spectrum. Includes Spanish version of "Pandemics and the Coronavirus." Download "My Story about Pandemics and the Coronavirus."
Child Mind Institute   Professionals and scientists at CMI have developed a comprehensive assortment of resources to support children and families during this stressful time, including a video "Tip of the Day."  The CMI Autism Center has also develop resources specifically for families with children on the autism spectrum. Visit:  Autism Resources
COVID 19 Social Stories   The Autism Society of America has developed a library of social stories to support families and individuals on the autism spectrum during the pandemic. This inclusive library of social stories uses plain language and visual cues to teach important information such as the basics of wearing a mask, social distancing, keeping safe, COVID testing, and more complicated issues such as back to work and (coming soon) a back to school toolkit.
HealthyChildren.org    This American Academy of Pediatrics parenting website offers articles to help you learn more about COVID-19 and how you can protect your family and others during the pandemic. Get tips to support your family's physical and mental health amidst the pandemic and facts based on the latest scientific information. Topics include: Common myths related to masks for children, information for families of children with special healthcare needs, building family resilience, and returning to school. Available in both English and Spanish languages.
"Life lessons"    A YouTube site developed by Terese Dana, M.S. , BCBA, one of MAIER's local professional development workshop presenters, and founder of TD Social Skills. Terese is committed to providing programing to enhance children's social and emotional well-being throughout the COVID 19 home quarantine. She is creating weekly videos called "Life Lessons" geared directly toward children.  These lessons will teach children strategies and skills to reduce stress and anxiety, and improve family relationships. Each lesson includes activities to practice throughout the week. View the first lesson, "Dealing with disappointment" here , then subscribe at that YouTube page to be alerted to weekly lessons as they are added. If you find the Life Lessons series helpful for your child/student please consider making a donation to the Laura Foundation.
Maine Parent Federation: Webinars for information and support for families during the pandemic.
               "It's Ok to be overwhelmed"  One hour video conversation with Carrie Woodcock, Director at MPF, about special education home schooling and coping during COVID-19.
               "Positive Solutions for Families" One hour video with Courtney Angelosante, MS, BCBA, and UM faculty, offers tips, strategies, and interventions for parents in managing behavior at home during this time.
Plain Language Guide to COVID-19   Green Mountain Self-Advocates have written an 8 page booklet to teach you all about the corona virus in plain language.
Social Narratives to Support Families during the COVID-19 Crisis The Ohio Center for Autism and Low Incidence (OCALI) has created social narratives to help people with disabilities and those who care for them to use at home during the COVID-19 crisis. Social narratives teach the individual appropriate social practices that can also help regulate behavior. For example, they have created stories related to dealing with the related frustrations and disappointments, new expectations (physical distancing, handwashing, and facemasks) and emotions related to missing friends and family. Available in both English and Spanish editions.
"Suggestions about talking with your children during this crisis"    Handout developed by the experts at the Centers for Disease Control and Prevention. From their webpage: "As public conversations around coronavirus disease 2019 (COVID-19) increase, children may worry about themselves, their family, and friends getting ill with COVID-19. Parents, family members, school staff, and other trusted adults can play an important role in helping children make sense of what they hear in a way that is honest, accurate, and minimizes anxiety or fear. CDC has created guidance to help adults have conversations with children about COVID-19 and ways they can avoid getting and spreading the disease."
Supporting Individuals with Autism through Uncertain Times.   A COVID-19 toolkit developed at the University of North Carolina Frank Porter Graham Child Development Institute Autism Team at Chapel Hill. Includes a downloadable packet with resources developed for individuals on the autism spectrum to support understanding, communication tools, coping and calming guidance, and suggestions for maintaining and developing routines.
Teaching Social Nuances and Social Skills in the Home (Webinar)   This 45 minute webinar with Sarah Howorth, UMaine/MAIER faculty member and BCBA-D, is intended to help individuals on the Autism Spectrum Level 1, but can be adapted for others on the spectrum or individuals experiencing social awkwardness or social anxiety.  Webinar      Resource List MSWord   Resource List PDF
Fun and Diversion

Summer Staycation Ideas: The Autism Society of Maine has created this helpful webpage with suggestions of ways to create new experiences at home during this time when typical vacation plans may be unavailable.
Cincinnati Zoo hosts FB live stream videos of zoo animals in various activities weekdays at 3pm EST. View previous sessions from their library of recordings.  
Smithsonian Institute is offering virtual tours of many of their museums. Visit the Museum of Natural History here.
Be sure to visit our Places and Spaces "Visiting from Home" page for more fun places to visit from home!
State and Federal Agencies  offering scientific and reliable updates and information on COVID-19
Maine Centers for Disease Control and Prevention   Includes the latest updates on Maine-specific information related to COVID-19 in Maine. Includes a COVID-19 Fact sheet in 13 languages, including French, Spanish, & Somali.
Centers for Disease Control and Prevention: Covid-19    Comprehensive resource dedicated to helping individuals and families access safe, scientifically supported information and resources related to the pandemic. Includes: How to protect yourself, What to do if you are sick, and advice for travel, business, schools & childcare, community and faith-based organizations, and more.
The Maine Department of Education provides significant support and funding for the activities and outreach of Maine Access to Inclusive Education Resources.