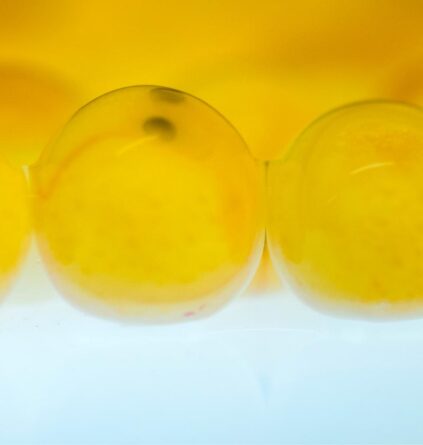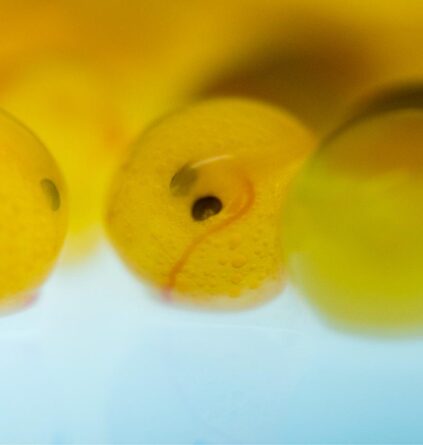 ---
ARI's facilities and researcher faculty and staff offer a range of services that span the innovation pipeline from the idea phase to monitoring and diagnostics to development and commercialization.
---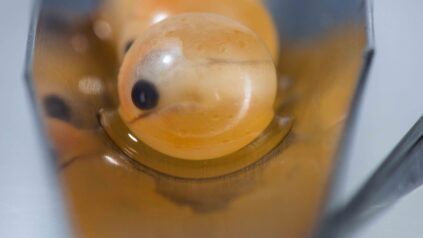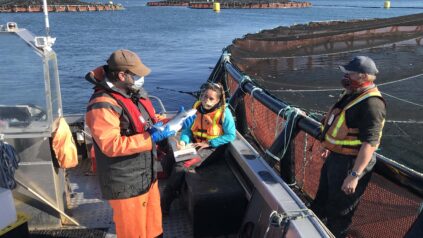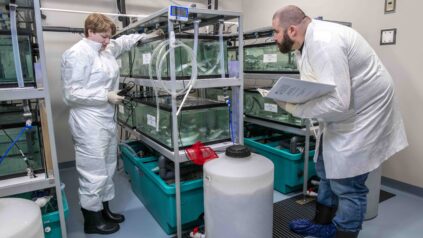 Product Development
ARI's faculty engage in basic  and applied research that provides the foundation for  development of new aquaculture technologies and products. Companies can partner with ARI researchers through collaborative agreements and shared Intellectual Property to develop and commercialize innovative products from vaccines and antigens to food products and nutraceuticals.
Contract Research
ARI, in collaboration with UMaine's Cooperative Extension, serves as a Contract Research Organization (CRO) providing specialized services to aquaculture industrial partners. ARI works with partners to complete defined projects in areas such as functional feeds, target animal studies, vaccine response, pathogen challenges, drug approval processes and species development.
Diagnostic Discovery
ARI's research faculty are experts in aquatic animal health and our advanced diagnostic technologies and facilities allow us to diagnose new and emerging pathogens and develop diagnostic assays in collaboration with the aquaculture and biotechnology industries. We have the capacity perform culture, histology and molecular diagnostics for bacteria, viruses and parasites.
---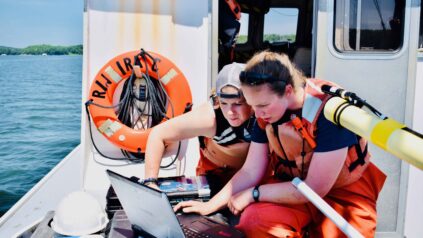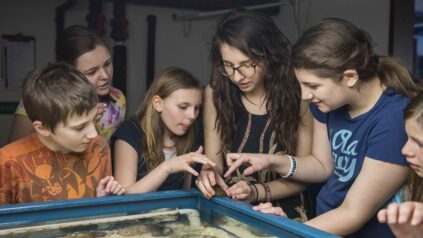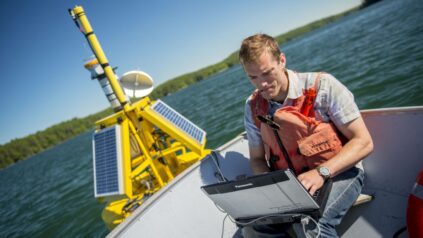 Academic Research Support
ARI's facilities and staff support student academic development through capstone projects, internships, experimental learning and mentoring. Staff also provide support for faculty research and program development.
Outreach Services
ARI's Outreach and Education Coordinator can assist in creating hands-on opportunities on a wide variety of aquaculture and marine science topics, custom lesson plans, classroom system designs, workshops for educators and consultations on aquatic system design, maintenance, animal stocking, and husbandry.
Field Services
ARI faculty and staff can offer water quality monitoring through sampling or mid-size and small monitoring buoys and also hydrodynamic and biogeochemical modeling of coastal waters. 
---
---