Center for Additive Manufacturing of Metals (CAMM)
---
What is CAMM?
The Center for Additive Manufacturing of Metals (CAMM) is a center focused on additive manufacturing of metals based at the Advanced Manufacturing Center (AMC) on the campus of the University of Maine. CAMM is committed to leading the way for Maine's businesses to familiarize themselves with additive metal manufacturing (AMM) technology, as well as workforce development and training and to facilitate the mass adoption of AMM technology in Maine.
Working with CAMM
Contact us! Fill out this quote request form, send an email to amc@maine.edu or give us a call at 207.581.2713 to set up an appointment. From there, you can either:
send us a CAD file of your part, and our engineers will analyze it to make sure we can print it properly; or
set up a meeting with us, where we will help you finalize your core concepts, create a CAD file, and convert it to a 3D model we can print.
---
---
Additive Metal Manufacturing
Additive metal manufacturing (AMM) is the process of fusing small (10-50µm) metal particles together to form physical parts. Our current system, the Studio System+™ by Desktop Metal, uses Bound Metal Deposition™ (metal powder mixed with wax and a polymer binder extruded layer by layer) to create metal structures that have similar properties to metal parts produced via casting or subtractive processes (e.g., milling, turning). For more information, be sure to visit Desktop Metal's website or read their best practices for design.
More in depth Video of the Desktop Metal additive process
---
Our Mission
At CAMM, we strive to help Maine businesses reach their greatest potential by utilizing the latest in AMM technology to reduce pricing and increase speed of development on tooling, fixturing, and complex shapes and parts. We take your core concepts and work out the details of how to build it. No idea is too big or too small!
---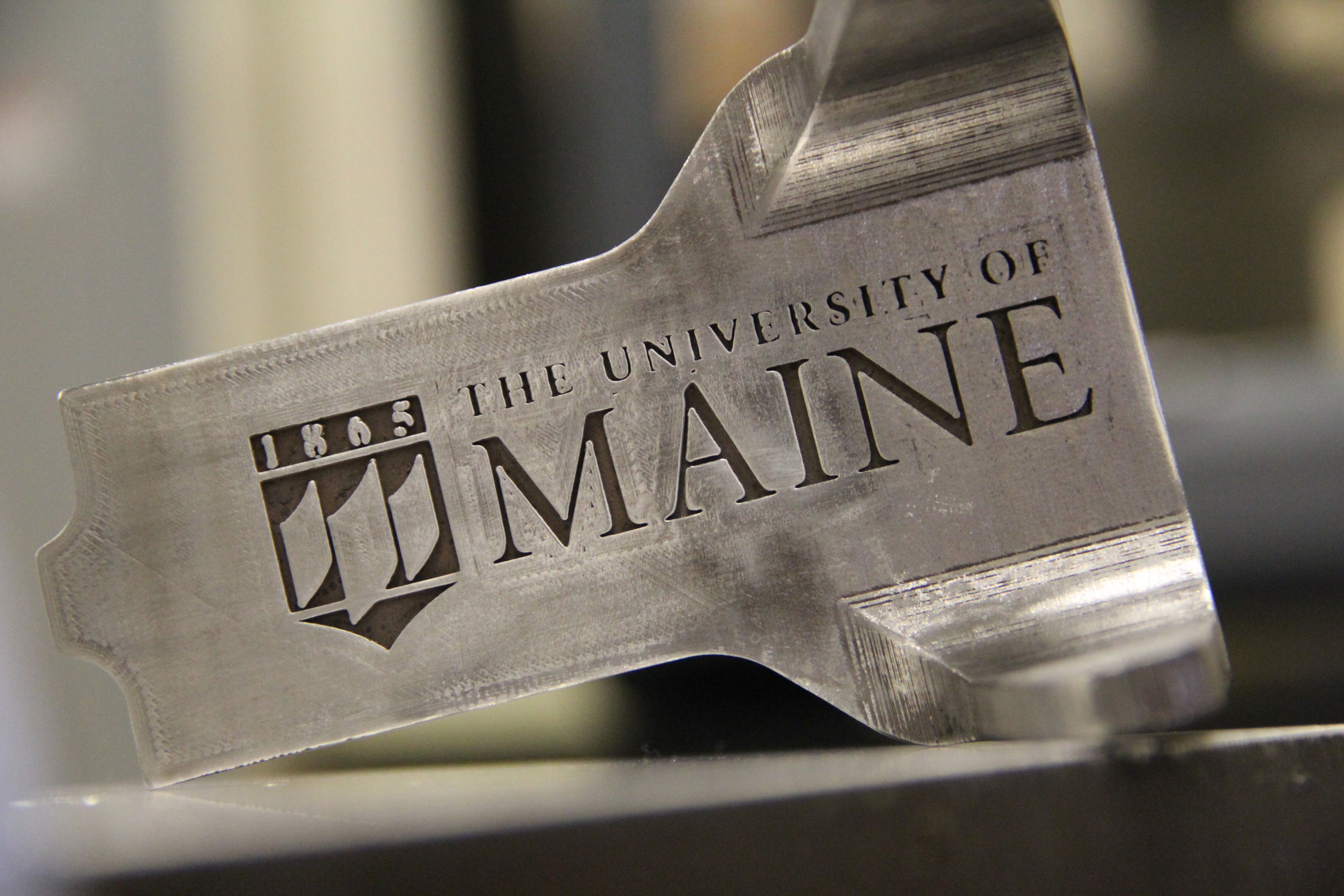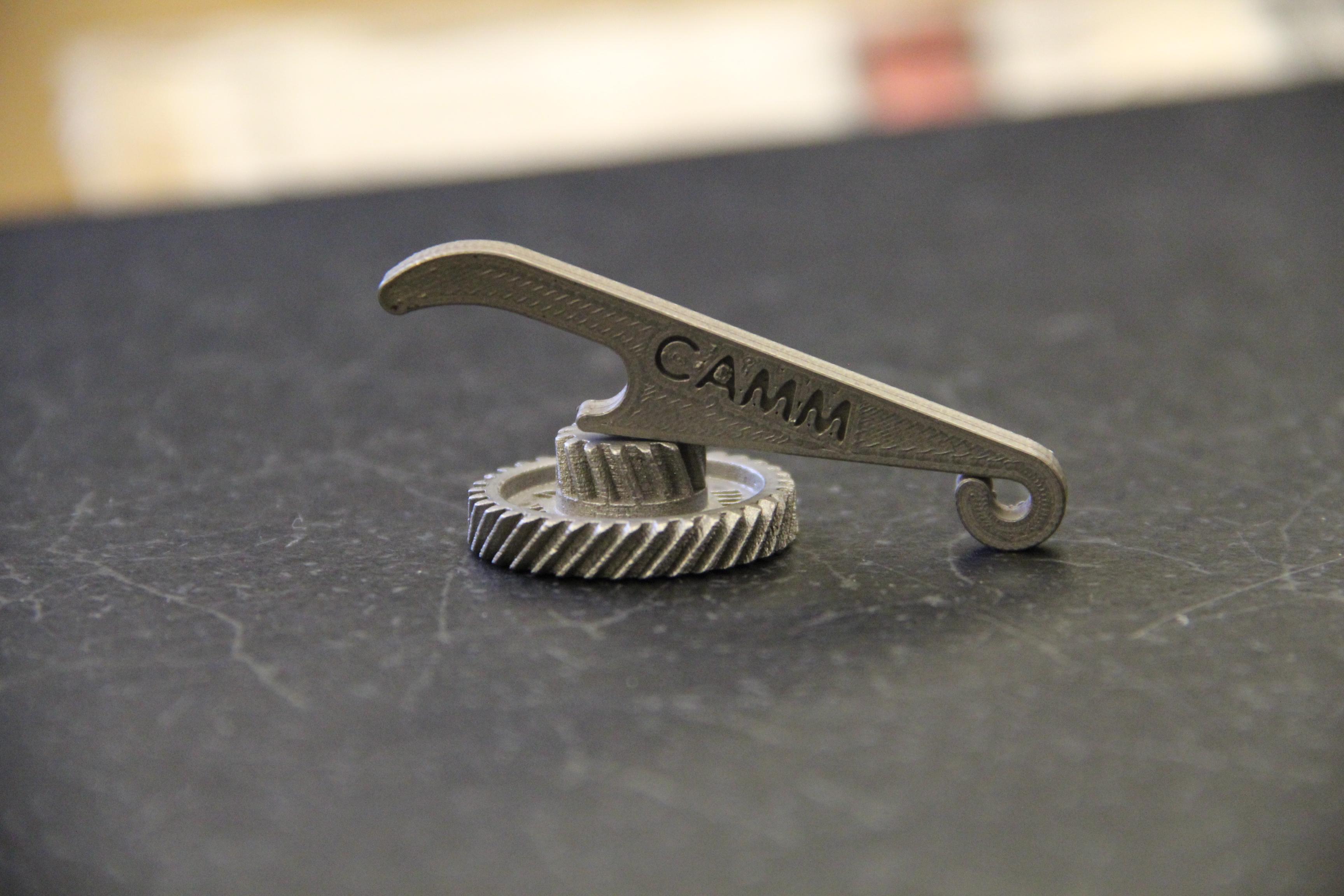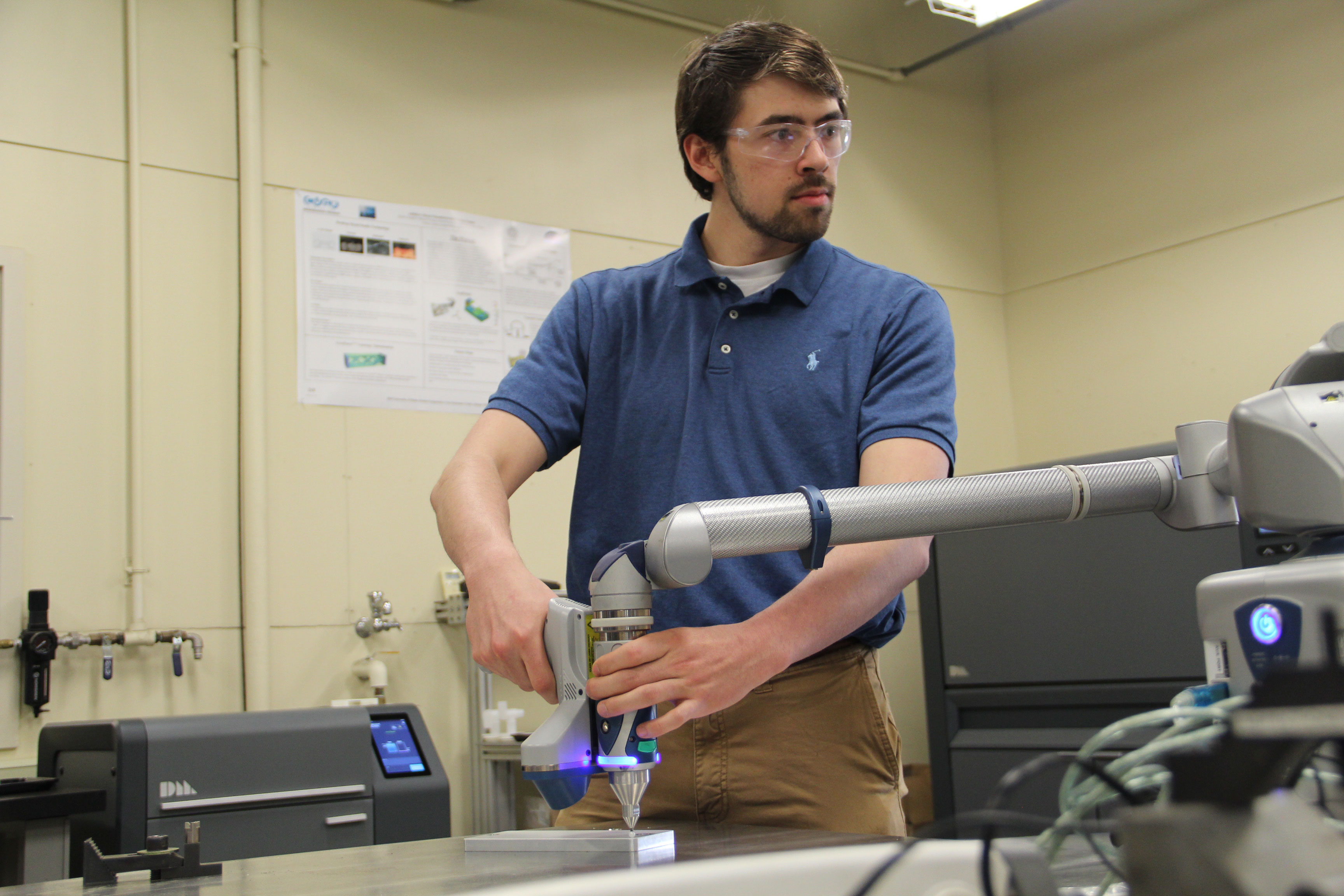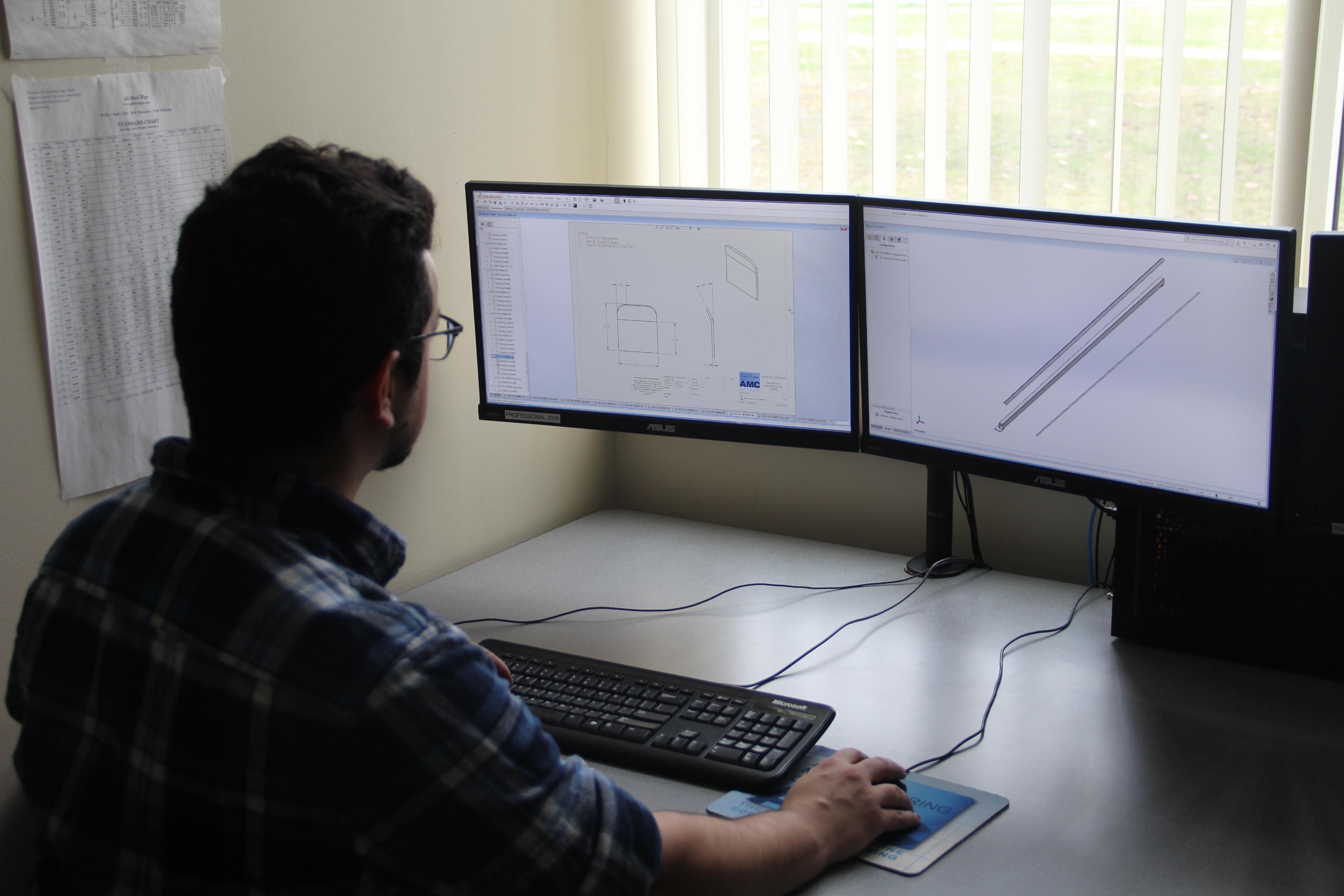 Our Capabilities
We currently utilize the Desktop Metal Studio System+, which currently prints in both 17-4 PH and 316L stainless steel. Our location within the AMC also means we have access to the entirety of the AMC's machining and post-processing facilities, including CNC machining, turning, and surface finishing machines. We are also committed to maintaining the latest in AMM technology, and plan to acquire equipment to help us fulfill this commitment.
---
Advantages of AMM Processes
Compared to existing processes, AMM processes have many distinct benefits, including:
Reduced lead times, which can mean a decrease in lost revenue while waiting for a part to be made.
Small, easily customizable lot sizes ensure you pay for only the parts you need manufactured.
AMM parts are can be much cheaper than traditionally manufactured parts, as setup and labor costs tend to be much lower.
Additionally, our use of the Studio System+ and its associated Fabricate™ software allows us to accept and import native CAD files directly into the program, as well as 3D drawings/models.
---