How effective are tine weeders?
Physical weed control typically yields highly variable results.  Flex-tine harrows are commonly used, and are often the only choice for organic grain farmers, but finding the right tool and settings can be a challenge.
A study conducted by UMaine Weed Ecology Master's student, Johnny Sanchez, focused on flex-tine harrows.  He investigated six tool systems' weed control efficacy: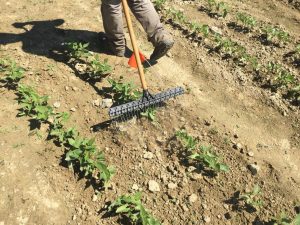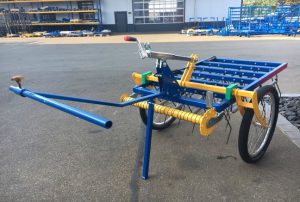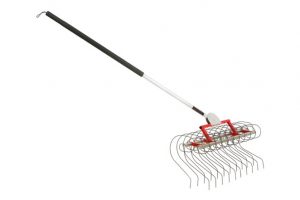 Tools were tested in experimental plots that were sown with bush beans (Phaseolis vulgaris 'Provider'), and wild radish (Raphanus raphanistrum) was sown as a weed.  This experiment also evaluated four condiment mustard species for their use as "surrogate" weeds in agricultural research, so subplots of each were included in all plots.  Tools were standardized to a moderate aggressiveness.  The percent of weeds and crops killed using each tool was recorded to compare the tool systems. Because the Williams Tool System is well-known and frequently used, it was a considered a reference tool in this study.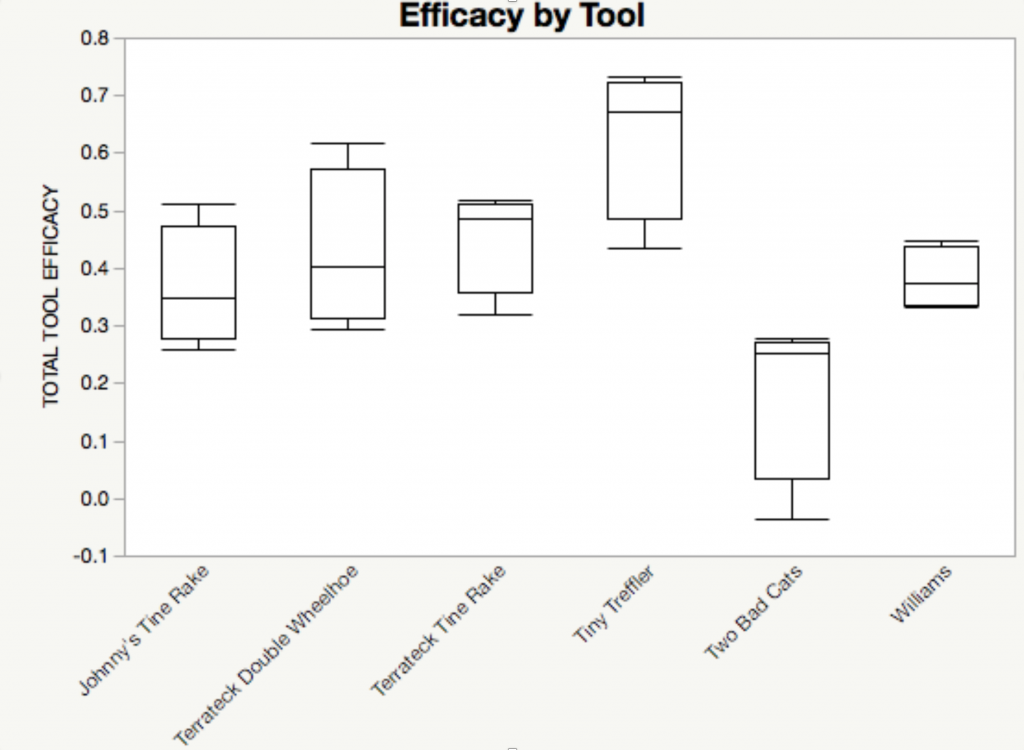 The effect of tools on crop mortality did not differ, meaning that no tool killed more crops than another. However, the Tiny Treffler was significantly more effective at killing weeds than other tools. Tine diameter and the total number of tines did not explain the variation among tools' effects on crop mortality or cultivation efficacy. Further, no surrogate weed species significantly differed from wild radish in their respective cultivation susceptibilities, suggesting that closely related crop species can be a legitimate substitute for real weed species for the purposes of research.