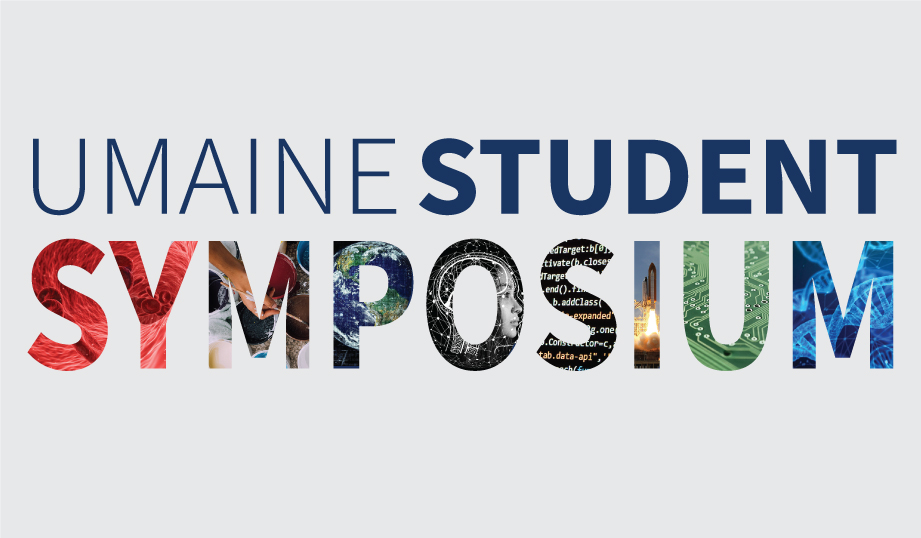 UMaine Student Symposium pivots to new virtual format
The UMSS Executive Planning Committee is pleased to announce that the celebrated UMaine Student Symposium (UMSS20) which was postponed earlier this spring due to COVID-19, will now be held as a virtual event scheduled for Friday October 2, 2020. All presentations, exhibits, and other activities will be held using online collaboration platforms such as Zoom, accessible through a new engaging and exciting online format. 
The UMSS executive planning committee is dedicated to making the event a success and is in the process of creating resources for presenters and their faculty mentors to navigate this new structure for the Symposium. We are working closely with experts from various groups and leadership offices around campus to navigate this pivot from an in-person event to a virtual one. The UMSS20 website will serve as an online hub for this new virtual format. Visit umaine.edu/umss/umss20 for more information as it becomes available. 
This process will be a learning experience for us all as we consider the possibility of having to continue this event in a virtual form in the future. We hope this experience allows participants to hone skills in presenting information in an accessible and professional manner, which will be valued by future employers and the global community.
Here is a concept of what a virtual UMSS20 will look like:
We are excited to offer Live-streamed content on October 2nd, 2020, the official day of the virtual UMSS20, including speakers, networking sessions, and the highly anticipated award ceremony.

Students will be able to record their presentations, whether they were oral, posters, or exhibit submissions. These presentations will be displayed on the UMSS website in an interactive way that expands the reach and access to our valuable student research.

Links to video presentations should be shared with our office and posted online by the end of August, leaving students free to focus on the new Fall 2020 semester. Instructions and tutorials will be available to students on the UMSS website on July 15, 2020.

Judging will proceed in a virtual format throughout the month of September, as judges have access to the prerecorded online student presentations. 
We thank you for your patience as we work to make sure your research and creative activities are recognized in the true spirit of the event.
Tutorials and additional guidance for student participation in the UMSS20 virtual event will be made available. General inquiries may be directed to um.symposium@maine.edu 
*We will continue to monitor the evolving COVID-19 situation and adjust as needed to emerging guidance.