Academic Year Services
School Visits
UB provides academic services by traveling to schools twice per month. We have developed a model for working with students that involves both individual and group counseling. Throughout the year, assistance is provided in academic, career, and college planning.
As a freshman or sophomore you will spend time getting to know your counselor as well as keeping up grades and working on study skills and time-management. The time spent building a relationship with your primary Academic Counselor will form the foundation in preparing you for summer program and the college search and application process.
As a junior, you will explore career and college opportunities as well as review academic progress. Academic tutoring is provided as needed. As a senior, you will benefit financially from fee waivers provided to cover the SAT exam and your college applications. You will have the opportunity to participate in college visits throughout New England. You will receive assistance from us with your college applications and college financial aid applications through Upward Bound.
Reunions/Workshop Adventures
Once per academic quarter, UB hosts events that include reconnecting with friends and staff from summer program and meeting new students, having dinner together, trips to sporting events, visiting the planetarium, and taking tours of departments on campus, such as the Ice Core Lab and Advanced Engineering Wood Composites (AEWC) Center…and much more! Events always include a STEM-related feature.
Maine TRIO and GearUp Advocacy Event
UB selects students to attend the Maine Advocacy event in Augusta each year. It is a chance to meet your representatives and talk about issues of importance to you, as well as to represent the UB Program!
College Visits
Upward Bound regularly provides trips to various colleges in Maine and New England throughout the academic year. Touring campus, eating a meal in the cafeteria, or sitting in on a class are the best ways to become familiar with a school.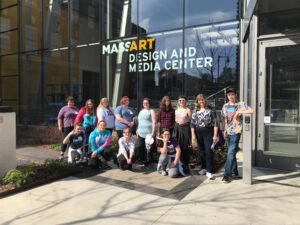 Academic Coaching
Academic Coaching is available for any UB student through Zoom, phone, Facebook, and the Googlesuite. College students with strong academic backgrounds are hired and trained to provide remote academic coaching/tutoring services to UB students. We often hire UB Alumni and summer staff as Academic Coaches.
Waivers
The College Board provides your Academic Advisors with waivers. Each of them have a specific code that you need to enter at the end of your SAT application, or send to your potential colleges along with your recommendation letters
SAT Prep
Talk with your counselor about available resources. Sign up for the SAT at www.collegeboard.com/
PROFILE
Some colleges use the PROFILE to help them award financial aid packages to students. The PROFILE is a "financial" glance at you as a student. Sign up at www.collegeboard.com/.
FAFSA
We help students apply for a "FSA ID", fill out the FAFSA and ensure that students are getting the most appropriate financial aid award for their financial situation.
College Fee Waivers
Your Academic Advisor will have these for you. When applying for colleges online send your waivers along with recommendation letters and any other materials that must be sent to your schools.
Director's List & Stipends
Upward Bound provides stipends for students actively participate in UB services. The amount per month or quarter varies with each funding year.