About the Program
You'll spend your time living in the Aomori prefecture in Hirosaki, a former castle town. Located at the Northern tip of Japan, you'll have some of the best onsen (hot spring) choices possible. Or, perhaps you'll spend your time perusing Japan's biggest apple harvest while viewing the country's oldest cherry blossom tree. Take a train and spend the weekend in Hokkaido or travel down to Tokyo to explore the city.
At Hirosaki, you'll have ample chance to practice your Japanese skills and learn more about the gorgeous and intricate culture of Japan. Get ready to live in a location that reflects the true essence of the country in the forms of its many traditions, festivals and folk crafts.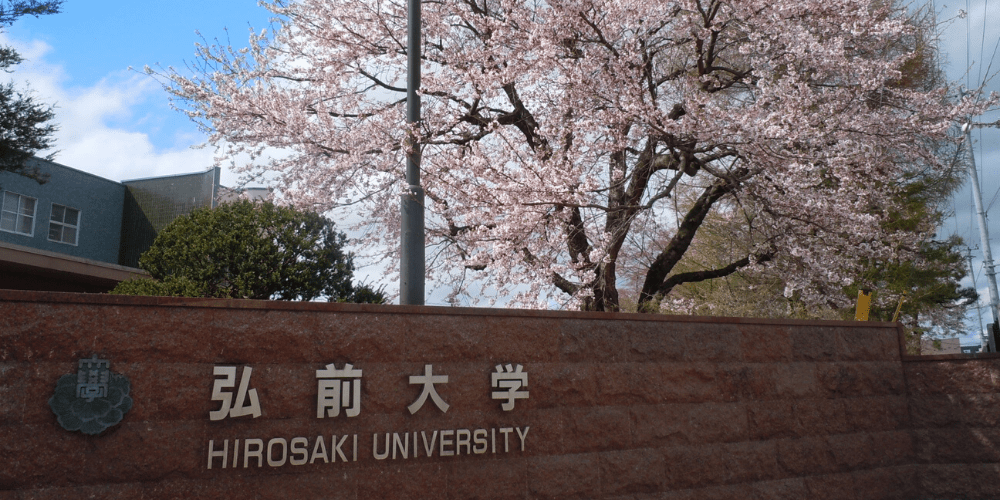 ---
Requirements
Minimum GPA 3.0
Subjects
Best Suited
| | |
| --- | --- |
| Anthropology                   | Art |
| History               | International Affairs |
Other Subjects
---
---
Academic Calendar
First semester     late March – late July
Second semester late September – early February
Full-Time Enrollment
UMaine students must be registered for at least 12 credits each semester. Students are not encouraged to register for more than 15 credits each semester.
Academics
Visiting students enroll in special courses for foreigners in the fields of Japanese Language, Culture and Art. No prior knowledge of Japanese language is necessary. Students can take courses in Japanese at the introductory, intermediate and advanced level. Each semester a course on Japanese culture is taught in English. Supplemental independent study courses may be arranged through the Hirosaki University Faculty of Humanities and Faculty of Education in the fields of literature, communication, art, education, and culture. Visit the website for the International Exchange courses (under Part II: Curriculum).
Transfer Credits:
1 Hirosaki credit= 1 UMaine credit
---
Grading
| | | |
| --- | --- | --- |
| Hirosaki Letter Grade | Hirosaki Percentage Grade | UMaine Grade |
| S | 90 – 100 % | A |
| A | 80 – 89 % | A |
| B | 70 – 79 % | B |
| C | 60 – 69 % | C |
| D | 0 – 59 % | No transfer credit |
Housing
Visiting students may apply for accommodation in the International House or may elect to rent an apartment off campus. Accommodations are quite modest by American standards but large by Japanese standards. The Hirosaki University International Student Office assists students in obtaining housing.
The monthly rent for a single room in the International House is 5,900 Japanese yen (about $80) with a 30,000 yen housing deposit (about $380). Students pay their own utilities for electricity and gas. Off-campus apartments range between 30,000-35,000 yen per month (about $380-$430).
Students are encouraged to arrive a day or two early before orientation starts to rest and adjust to the new time zone. Students book and pay for the hotel expenses. Students who receive the JASSO scholarship and will be living off-campus usually stay two-three nights in a hotel before they move in an apartment. More information on utilities and services provided.
---
Health Insurance
International students at Hirosaki University are required to join the National Health Insurance System. The cost f this insurance is about 20,000 yen for one year (about $200). When students present their National Health Insurance card, they pay only 30% of the incurred medical costs.
Extracurricular Activities
Athletic Clubs (Aikido, Archery, Football, Kendo, Tennis, Racquetball, Cycling, Soccer, Mountaineering, Swimming, Volleyball, Basketball, Baseball, Rugby and others); and Cultural Clubs (Brass Band, Cinema, Drama, Guitar, Choir, etc.).  Most visiting students find that participation in a student club provides the easiest means for meeting Japanese students.
Scholarship
Read the available scholarships website for more information about Scholarships for Japan, and specifically the JASSO scholarship for Hirosaki University. You can find others on our Scholarships page.
---
---