About the Program
Spend a semester of your academic career on the Australian Gold Coast at Griffith university. Located in a region that promotes a lifestyle of innovation and education, you'll find your curriculum expanding beyond the walls of a classroom.
You'll spend your program either in Brisbane, a riverside city; Logan, a location that celebrates youth and diversity; or the Gold Coast, the holiday capital of the country. You'll find no shortage of academic courses on this program and only ample opportunities to pursue your studies.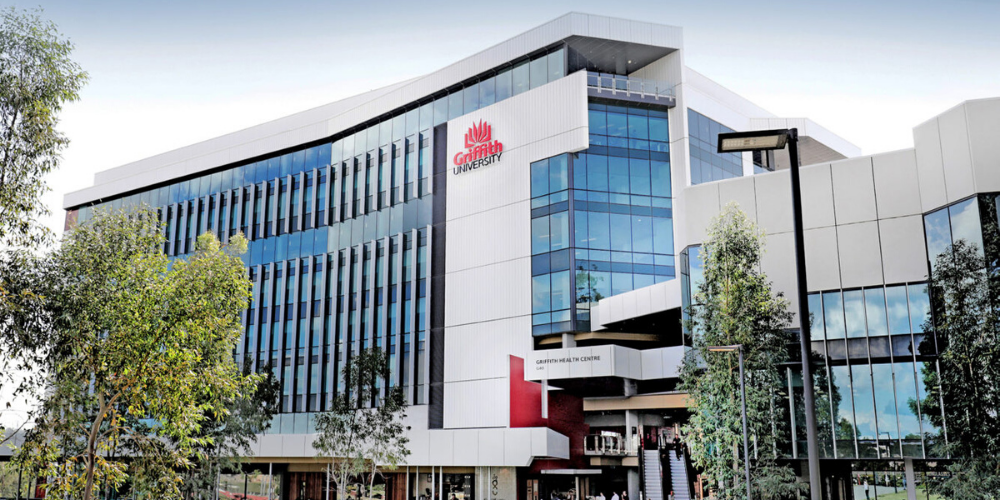 ---
Majors
Suggested Majors:
| | |
| --- | --- |
| All Natural Sciences | Anthropology |
| Art | Education |
| History | International Affairs |
| Kinesiology/Sports Science | Management |
| Marketing | Music |
| New Media | Political Science |
| Psychology |   |
Other Majors:
Accounting
Economics
Finance
International
Business
Information
Systems
Civil Engineering
Construction
Engineering
Microelectronic
Engineering
Software
Engineering
Engineering
Management
Communications
Journalism
Sociology
Biology
Biomedical
Science
Biochemistry
Chemistry
Mathematics
Microbiology
Wildlife Biology
Exercise Science
Health Science
Sports Management
Animation
Film and tv production
Media Production
Graphic Design
Photography
Vocal Studies
Theatre & Drama
 
 
 
---
---
Academic Calendar
Griffith University has recently moved to a trimester system instead of a semester system. UMaine students will be able to attend during Griffith's 1st and 2nd trimesters. The trimester dates at Griffith University are different than the semester dates at UMaine because Australia is located in the southern hemisphere. Australian universities have summer vacation in December and January.
Trimester 2, 2023 (UMaine's fall semester)
Orientation: July 10-14

Classes begin: July 17

Student vacation: August 14 -18

Exams: October 19 – 28
Trimester 1, 2024 (UMaine's spring semester)
Orientation: February 26 – March 1

Classes begin: March 4

Student vacation: April 1 – 5

Exams: June 6 – 15
Trimester 2, 2024 (UMaine's fall semester)
Orientation: July 8 – 12

Classes begin: July 15

Student vacation: August 12 -16

Exams: October 17 – 26
For specific dates , visit the Academic Calendar.
Academics
A standard course at Griffith is 10 credit points and is considered to equate to approximately 10 hours per week, including all forms of teaching contact and private study.  A typical full-time study load at Griffith is 40 credit points.
Classes are taught by lectures with tutorial sessions as support. In most cases, tutorials will include submitting assignments and conducting presentations as part of your assessment. Lectures typically go 1-3 hours. Students taking a full load can usually expect to have 15-20 contact hours each week as well as study time. Students may also complete fieldwork or practical classes.
How to find available majors:
Visit griffith.edu.au/programs-courses

In the search bar you can search by keyword or course code, e.g. Accounting, Humanities, 1003MKT

A course list relating to your search will appear.

On the left hand side you can filter the results by:
Study level (undergraduate or postgraduate only)

Semester offered (semester 1 or semester 2 only)

Campus of choice

Delivery mode – leave blank

Delivered by (e.g. Griffith Business School)
Click on 'Update results'
Transfer Credits:
10 credit points = 4 credits at UMaine
---
Housing
Griffith University offers housing options. Exchange students can apply to live in on-campus housing at Nathan and Mt. Gravatt  campuses. In Gold Coast, exchange students live in the Griffith University Village, which is located 5 minutes from the center of the Griffith University's Gold Coast campus. Most students live in five bedroom apartments with a full kitchen. Students prepare their own meals. Students can also live with homestay families. The Detailed Housing costs website provides more information.
Work
Education abroad students in Australia are eligible to work up to 40 hours every two weeks based on their student visa status. During orientation on location, students can inquire about available job opportunities on campus or in the community.
Grading Scale
| | | |
| --- | --- | --- |
| Griffith Grade | Description | UMaine Grade |
| 7 | High Distinction | A |
| 6 | Distinction | A |
| 5 | Credit | B |
| 4 | Pass | C |
| 3 | Fail | D (doesn't transfer) |
| 2 | Fail | F |
| 1 | Fail | F |
---
---