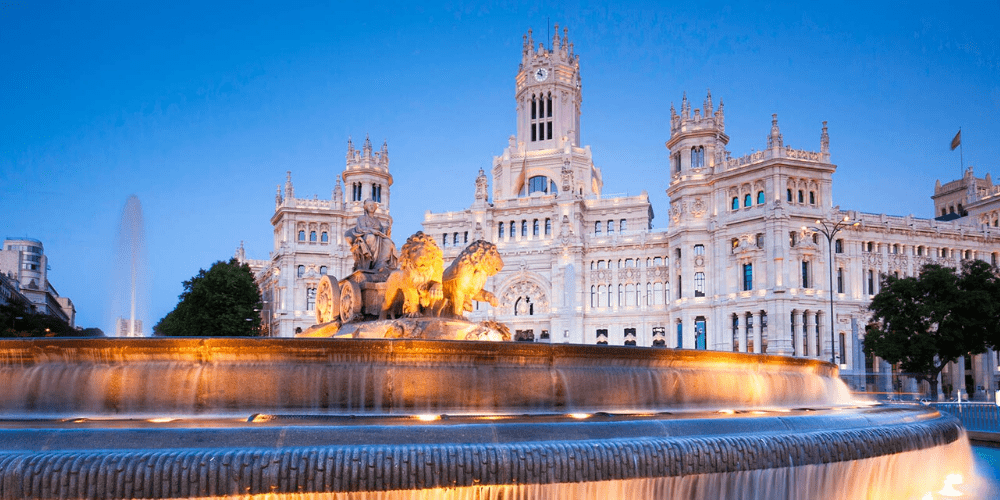 Carlos III University of Madrid
About the Program
Study at a university ranked third as a business institution. C3M offers a large academic stimulus when it comes to business majors and would be a great place for you to study.
You'll go between 2 campuses located between the towns Getafe and Leganés, both of which are just south of Madrid city center. Extensive public transportation makes travel easy and accessible. Students can hop on a bus or train and explore the countless city attractions and nightlife.
For outdoor enthusiasts, you'll have free reign from skiing to hiking on the nearby mountains.
---
Requirement
Minimum GPA of 3.0
Subjects
Best Suited
Other Subjects
In English
| | |
| --- | --- |
| Business | Communications |
| Economics | Political Science |
| Sociology |   |
In Spanish
All subjects can be taken in Spanish. Students wishing to enroll in a course must have complete 5 semesters of college level Spanish.
---
---
Academic Calendar
Fall semester: mid-September to mid-January
Spring semester: mid-January to early June
Fall 2021:
Welcome: To be confirmed
Online Registration: To be confirmed
Classes Start: September 6
End of Classes: December 10

Exam period: December 13 – 16 (UMaine exchange students can request from their UC3M professors to take their final exams before the winter break.)

Spring 2022:
Welcome: To be confirmed.
Online registration: To be confirmed.
Start of SAP classes: January 31
Easter week: April 8 – April 11
End of classes: May 13
Exams (SAP): May 16 – 19
For more information, visit Academic Calendar.
Full-Time Enrollment
UMaine students must be registered for at least 24 ECTS credits each semester. Students are not encouraged to register for more than 30 ECTS credits each semester.
Academics
Students enroll in regular university courses. Exchange students may select from any of the courses offered in English each semester. Students who possess Spanish language ability are also eligible to complete the 8-10 additional courses offered solely in Spanish during any given term. The average course load at UC3M  is 5 courses (30 ECTS). Exchange students must register for 24 – 30ECTS credits (12 – 15 UMaine credits) to maintain full-time academic load while abroad. UMaine exchange students can request from their UC3M professors to take their final exams before the winter break and then return home in time for their spring semester.
Transfer Credits:
6 ECTS credits = 3 UMaine credits
---
Grading Scale
| | |
| --- | --- |
| UC3M Points | UMaine Grade |
| 7.5 – 10 | A |
| 7.0 – 7.4 | B+ |
| 6.0 – 6.9 | B |
| 5.5 – 5.9 | C+ |
| 5.0 – 5.4 | C |
| 0 – 4.9 | F |
Housing
Carlos III University has paired up with Sociedad Público de Alquiler to supply and help the university community members to find accommodations. Living options include student dorms, halls of residence, apartment rentals and a homestay program.
Students attending for a full year may apply for on-campus accommodation. Semester only spots in on-campus housing is rare. Most students find their own housing in Madrid, either in apartments or in a homestay. There are helpful links provided by UC3M that can be found on their Housing Assistance website.
---