Speakers for our World Usability Day event
Speakers for Equity, Access and Inclusion: A World Usability Day Event
Dr. Robert Dana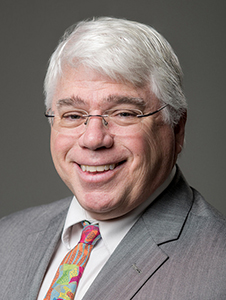 Robert Dana is the Vice President for Student Life at the University of Maine. He has direct responsibility for the out–of–class experience including Greek Life, Student Activities, LGBT Services, First and Second Year Retention Services, Pre-professional Advising, Student Organization and Leadership Development, Alcohol and Drug Education Programs, Campus Recreation, Volunteer Programs, Public Safety, Veteran's Services,  Residence Life, Multicultural Student Affairs, the Career Center, Student Services, Conduct Programs, the Counseling Center and campus wide crisis management services.
Vice President Dana is primarily concerned about creating a sense of involvement in campus life and providing support services to students to help them succeed at the University of Maine. His efforts are intended to create an engaging, exciting and safe campus where students are empowered to fully develop their capacity as change agents. He works deliberately to involve students in the life of this community and in rounding out their college careers so that their impact in the world can be maximized. He is a problem solver and an advocate who cares deeply about students and the quality of their lives.
Kelly Nye-Lengerman
Kelly Nye-Lengerman, PhD, is a Research Associate at the University of Minnesota's Institute on Community Integration (ICI). Kelly's work is focused on making public policies and systems work for people through research, training, technical assistance and advocacy. Her work supports the full inclusion of individuals with disabilities in community life. Kelly's projects include Promoting Readiness in Minors in Supplemental Security Income (PROMISE) TA Center, Think Work, Learn the Signs Act Early (LTSAE) initiatives, and the College of Direct Support (CDS). She is also involved in a number of other community and research projects as part of the Research and Training Center on Community Living (RTC/CL). Kelly speaks nationally at conferences and events promoting a vision of inclusion and community for all citizens.
Kelly has extensive experience in program and workforce development, employment services and supports, and program evaluation. Kelly has broad range of professional experience working for disability provider organizations in both community and facility based employment programs. Her interests include inclusive employment practices and policy, interdisciplinary collaborations, early screening and identification disabilities, poverty, and Autism. Kelly is the President of MN Association of People Supporting Employment First (APSE) and involved with the MN Employment First Coalition, and MN Employment Learning Community. She is also a licensed graduate social worker (LGSW) in Minnesota.
Kelly received her PhD and MSW from the University of Minnesota's School of Social Work. Her dissertation focused on Vocational Rehabilitation (VR) service usage and employment outcomes for individuals with Autism Spectrum Disorder (ASD). Kelly is a graduate of the National Leadership Consortium on Developmental Disabilities. In 2016, Kelly was the recipient of the Association of University Centers on Disability (AUCD) young professional award and APSE's "Got Mike" Educational Leadership Award.
Joanne Benica
Joanne has been working in the field of disability services in higher education for over 15 years. She joined the USM community in 2012 and since then has felt energized by the diversity of the student body as well as the collaborative nature of many faculty and staff. Her areas of expertise include psychiatric disabilities, autism spectrum disorders, deafness, employment of people with disabilities, and accessible design in education. She is a former social worker and holds both a Bachelors of Social Work and Masters of Science in Rehabilitation Counseling. Joanne has plans to complete the requirements to become licensed as a Clinical Professional Counselor in the State of Maine.
Joanne is originally from Pennsylvania and a proud graduate of Penn State. She moved to Maine in 2012 with her husband Rob, and their two children, Myles and Adeline. Moving to Maine was a lifelong dream and has proven to be an incredible adventure for her and her family. She envisions it taking years to see everything Maine has to offer! Outside of work, Joanne is an avid crafter (crocheting and sewing) and always has multiple projects going at one time. Joanne also enjoys classical music and watching old episodes of Nancy Drew and Wonder Woman. Her favorite spot at USM is of course the Disability Services Center where all students, faculty and staff are welcome to stop by for information about the office, ask a question about resources, or just to grab a piece of candy.
Clifton StrengthsFinder Top 5:  Harmony, Empathy, Connectedness, Developer and Consistency
Pronouns: she/her/hers
Dr Elizabeth DePoy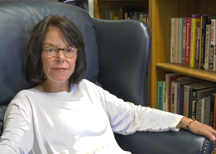 Professor of Interdisciplinary Disability Studies, Social Work and Cooperating Faculty, School of Policy and International Affairs and Mechanical Engineering
Senior Research Fellow at Ono Academic College in Kiryat-Ono, Israel
Project Affiliations
Mobility Technologies:

AFARI – a state-of-the-art, aesthetically designed device to aid upright mobility and to enable persons who need or want balance, stability, and/or weight bearing assistance to participate in outdoor jogging, running and distance walking activity in diverse terrain.

Mojo-Aesthetically designed modular mobility system research and development
HIPP-Fashionable, wearable hip protection
Neuro-protective headgear RFID monitoring system
Advanced Biomechanics Laboratory for Injury Reduction and Rehabilitation
REE: Robotic Rowing Exoskeleton
Servicebot: Translation and Usability of Robotic Assistance
Specialty Areas
Aesthetically designed robotics and equipment to enhance function and fitness
Legitimacy theory
Disjuncture and egalitarianism
Research and evaluation methods
Honors & Awards
University of Maine System Trustee Professor, 2013-2014
Senior Scholar Award, Society for Disability Studies, 2009
Lifetime Achievement Award, American Public Health Association, Disability Section, October, 2008
Faculty Fellowship, Society for Peace in the Mideast, Summer, 2008
University of Maine, Presidential Research and Creative Achievement Award, May 2007
Outstanding Achievement Award, Association of University Centers on Disability, November 2006
Allan Meyers Award for Scholarship in Disability, American Public Health Association, September 2005
Fulbright Senior Specialist Scholar, Grant awarded to Assuit University, Assuit, Egypt, March, 2003
Feminist Scholarship Award-Council on Social Work Education, March 2000
Letter of Distinction for doctoral dissertation defense, March 1988
Professional Associations
International Sociological Association
L'ecole Libre des Haute Etudes
Human Development and Capability Association
Society for Disability Studies
Research and Public Service
Healing disjuncture
Design theory applied to identity and product development
Human rights
Robotics and devices to enhance participation
Dr Stephen Gilson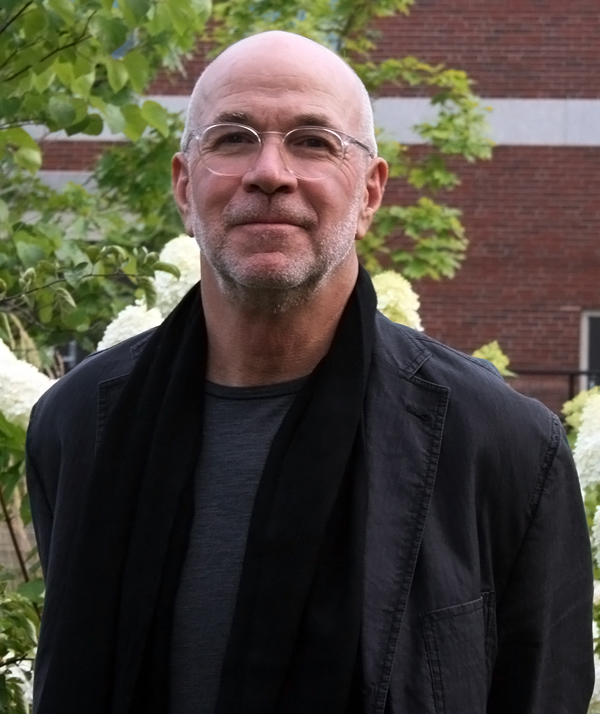 Coordinator and Professor of Interdisciplinary Disability Studies – UMaine Center for Community Inclusion and Disability Studies
Senior Research Fellow at Ono Academic College in Kiryat-Ono, Israel
CCIDS Affiliations
Prevention Center of Excellence
Specialty Areas
Health Policy
Access to Health Services
Disability Theory
Diversity Theory
Education
Ph.D. University of Nebraska Medical Center, Medical Sciences Interdepartmental Area – Psychiatry. Omaha, NE.
Dissertation Title: Attentional Development During Maturation as Assessed with Scalp Endogenous Potentials and Related Behavioral Measures.
M.S.W., University of Denver, Graduate School of Social Work. Denver, CO.
B.A. in Art. California State University at Long Beach. Cum laude. Long Beach, CA.
Honors & Awards
2008-2011 Chair for the Disability Section for the American Public Health Association (2-year term began November 2009).
2009 Society for Disability Studies (SDS), Senior Scholar Award
2009 University of Maine, Department of Psychology, Stanley Sue Distinguished Lecture Series, Diversity Lecture – "Now guess who is coming to the diversity dinner: Disability and beyond bodies and backgrounds"
2008 Association of University Centers on Disabilities (AUCD), Multicultural Council Award for Leadership in Diversity
Faculty Fellowship Summer Institute in Israel, Summer, 2008
Allan Meyers Award for Scholarship in Disability, American Public Health Association, September, 2005
CSWE Commission on the Role and Status of Women "Feminist Scholarship Award for 2000." E. P. Cramer, S. F. Gilson, and E. DePoy – "Experiences of Abuse and Service Needs of Abused Women with Disabilities."
Dr. Nicholas Giudice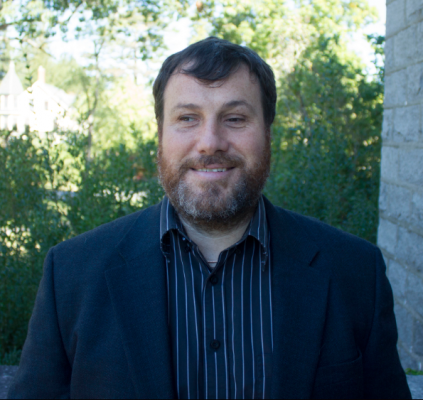 Dr. Nicholas Giudice received his Ph.D. in the Cognitive and Braine Sciences program in the Department of Psychology from the University of Minnesota in 2004 and worked as a postdoctoral research fellow in the Psychological and Brain Sciences program in the Psychology Department at the University of California, Santa Barbara from 2005-2008. He joined the University of Maine in Fall of 2008 and is currently a professor of spatial informatics in the School of Computing and Information Science, with a joint appointment in the Department of Psychology. He is the founding Director of the Virtual Environments and Multimodal Interaction (VEMI) laboratory (https://umaine.edu/vemi/). VEMI houses Maine's only research facility combining a fully immersive virtual reality (VR) installation with augmented reality (AR) technologies in an integrated research and development environment. Research in his lab uses a combination of behavioral experiments and usability studies to investigate human spatial cognition with and without vision, to determine the optimal information requirements for the design of multimodal interfaces, and as a testbed for evaluation and usability research for navigational and information access technologies for blind and low-vision users, older adults experiencing vision loss, and sighted individuals who are 'situationally blind' (e.g., texting while walking). Dr. Giudice is himself congenitally blind and has a long history of both designing and using assistive technology for navigation. He has authored or co-authored over 170 scientific publications relating to the study and design of multimodal access technology for blind and visually impaired people, collaborated on over $10 million in research grants in this field from NIH, NSF, and NIDILRR, and has advised over 50 students.
Silvestre Guzman
Silvestre Guzmán (he, him, his) is the Director of the Office of Multicultural Student Life & the Rainbow Resource Center. He was born and raised in Oaxaca, Mexico and is fluent in three languages; Mixtec, Spanish & English. He earned his B.A in U.S History and his M.Ed. in Higher Education and Student Development at UMaine. Silvestre is passionate about promoting diversity, multiculturalism, equality, and equity in his role as a director.
Joshua Green
Joshua Green is a doctoral intern at the UMaine Counseling Center who is completing his Ph.D in Clinical Psychology at the University of Connecticut. Alongside several clinical interests, he has strong interests in mindfulness, meditation, consciousness and the philosophy of mind.
Sara Henry
Sara is the Director of Student Accessibility Services at the University of Maine where she has worked since the year 2000. She believes that assisting students in their educational journey is a privilege and every day she looks forward to driving onto the beautiful UMaine campus (even in winter). Sara encourages self-awareness, self-determination, and independence in her work with students. She has a deep rooted passion for cultivating intentional learning and resilience using a strengths based approach. Sara believes that as humans each of us has the potential to grow and evolve as we learn from our experiences, successes, mistakes and failures. Resilience is a process not a trait, and professionals in higher education are uniquely positioned to help students navigate hardship and find strategies and resources that will help them keep their equilibrium during times of anxiety, stress and adversity.
Sara hails from Massachusetts and attended the University of Vermont where she earned a B.S. in Elementary Education and M.Ed. in Reading and Language Arts at the University of Vermont. Sara's career in higher education began in 1991 at Johnson State College working at the Trio Student Support Services program.
She is the past president of the Maine Educational Opportunity Association (MEEOA), former secretary of the New England Association on Higher Education and Disability (AHEAD NE), and former vice president of the New England Educational Association (NEOA).
Sara enjoys gardening, hiking, biking, making pasta from scratch and spending time with her family.
Jeanne Hewell-Chambers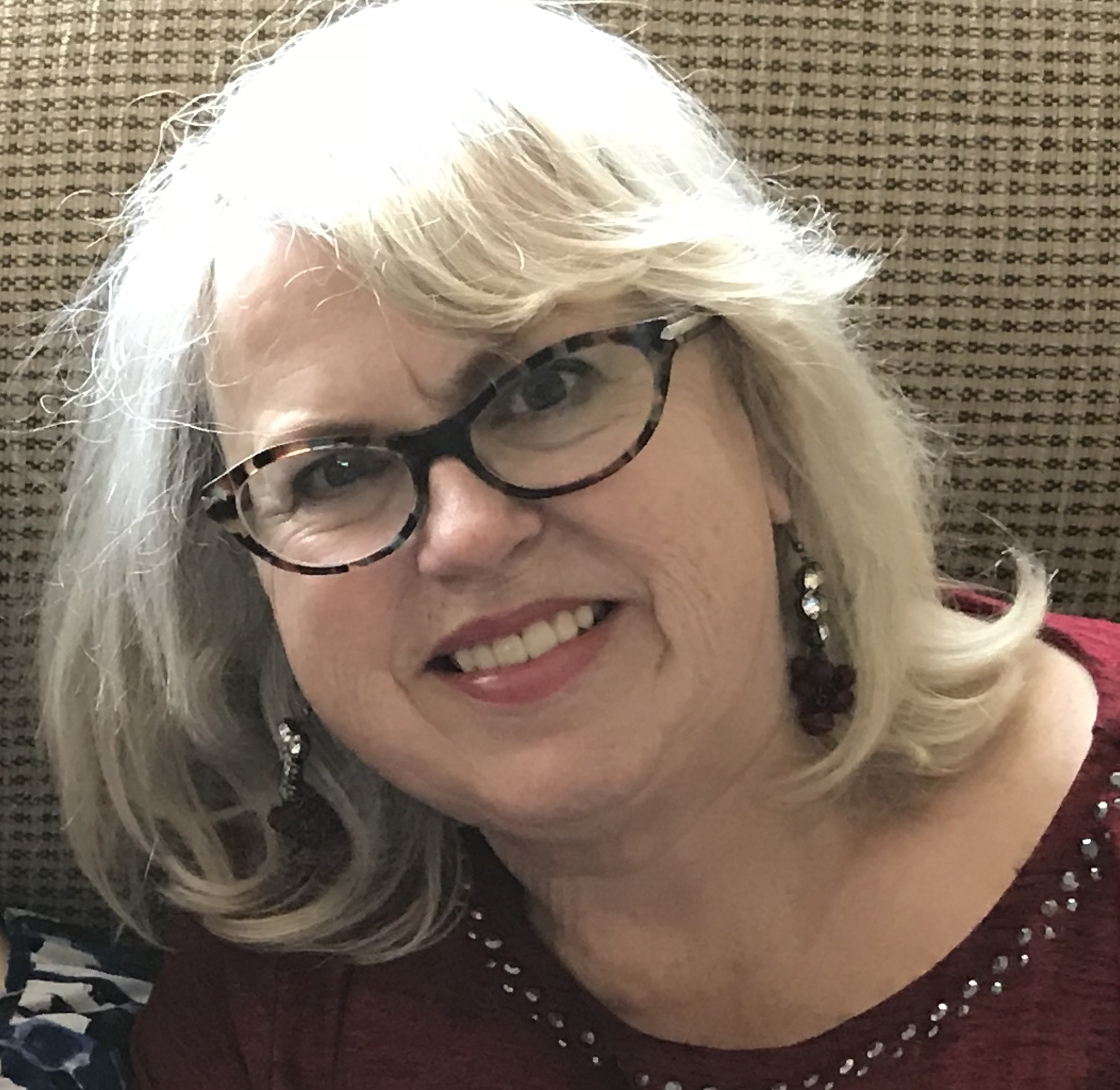 Jeanne Hewell-Chambers is the founder of the 70,273 Project. The project commemorates the 70,273 physically and mentally disabled people – men, women, teens, boys, and girls – who were murdered by the Nazis between January 1940 and August 1941. Though they never even laid eyes on the disabled person they were evaluating, the Nazi doctors read the medical files and, if from the words on the page, the person was deemed "unfit" or an "economic burden on society", the doctor placed a red X at the bottom of the form. Three doctors were to read each medical file, and when two of them made a red X on the page, the disabled person's fate was sealed. Most were murdered within hours.  Jeanne commemorates these 70,273 voiceless, powerless people who were so callously and casually murdered by gathering 70,273 blocks of white fabric (representing innocence and the paper the doctors read), each bearing two red X's (representing one person), and that she stitches together into quilts. The quilt squares have been made by numerous people all over the world and her quilts travel the world. www.The70273Project.org
Sarah K. Howorth
Sarah K. Howorth is an assistant professor of special education in the School of Learning and Teaching, part of the University of Maine College of Education and Human Development. Her research interests include assistive technology, augmented reality, reading comprehensions, positive behavior interventions and supports and improving employment and transition outcomes for individuals with autism and intellectual disabilities. Sarah is a board-certified behavior analyst, and has 18 years of experience in special education. She has taught as a classroom teacher in Michigan, Pennsylvania, New York, and Shanghai (China). In 2015 she received the Herb Prehm Student Research Award from the Division of Autism and Developmental Disabilities. She was a research partner on a Pennsylvania Early Literacy Grant. In addition, she has taught the professional development seminar: "EMS and Autism: What Do First Responders Need to know?" Her leadership positions in professional organizations include serving as Children's Advocacy Network Coordinator for Council for Exceptional Children's Innovations in Special Education Technology Division (CEC-ISET); board member of the Northwest Pennsylvania Autism Society, 2015-2018.
Brooklin R. Jones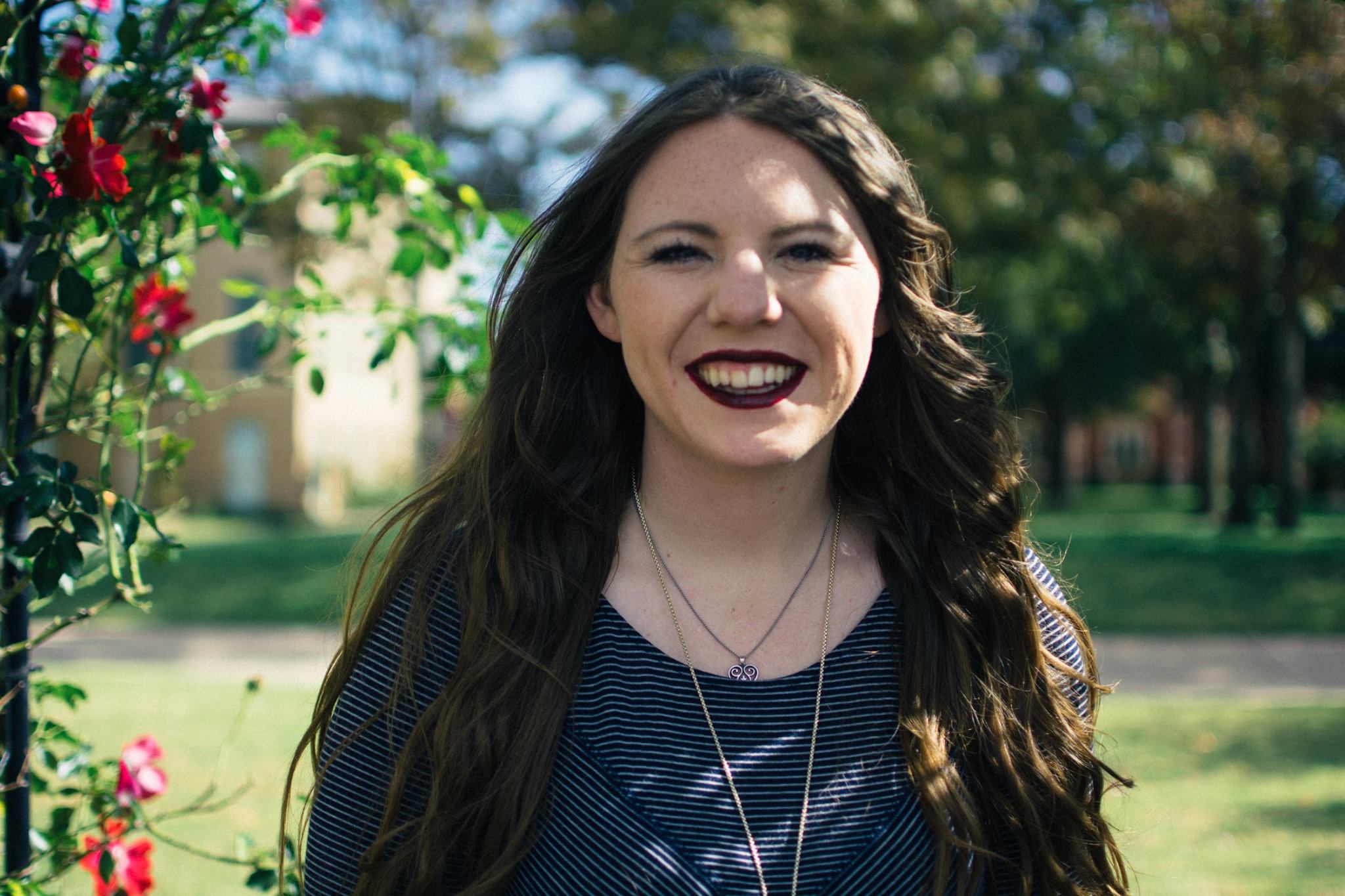 Brooklin R. Jones is currently a graduate assistant for Maine Autism Institute for Education and Research at the University of Maine. Brooklin began her career at the University of Oklahoma with a Bachelor's of Arts in International Studies and continued her education at the University of Maine with the College of Social Work in 2017. She is currently assisting on research about high-quality professional development, as well as literacy with and without technology for students with disabilities. Brooklin loves to travel and has been to 27 countries.
Karen Pelletreau
Karen is the Manager of Programs, Workshops and Training at the University of Maine's Center for Innovation in Teaching and Learning. She received her PhD from the University of Delaware in Marine Biosciences. At the University of Delaware, Karen started pursuing a parallel interest in teaching and learning as an Institute for Transforming Undergraduate Education Fellow. While a Visiting Assistant Professor at the University of Connecticut she started working with classroom undergraduate research experiences as a part of the Small World Initiative. She further developed her knowledge of teaching and learning at the University of Maine where she taught biology courses and in tandem researched how and why biology faculty adopt new teaching practices. This work led her to recognize the importance of supporting and encouraging faculty to embark on new adventures in their classrooms.
Karen has taught courses in Introductory Biology for majors and non-majors and in both big and small classrooms, Microbiology, a research-driven Antibiotic Discovery course, Scientific Communication, A History of Science through Literature, Phycology (no that is not a typo) and several courses on Symbiosis – after all she also spent years studying how marine invertebrates kidnap photosynthetic organelles.
Deborah L. Rooks-Ellis
Deborah L. Rooks-Ellis is an assistant professor of special education at the University of Maine College of Education and Human Development and the director of the Maine Autism Institute for Education and Research. Her research interests include personnel preparation, professional development, and fidelity of implementation of early intervention for young children with autism. Deborah has 28 years of experience in special education. She has taught as a classroom teacher in Georgia, Maryland, and Maine. To date, Deborah has been awarded two Office of Special Education federal personnel preparation grants, as both principal investigator and co-PI, totaling $3 million. Additionally, Deborah has been awarded $1 million in cooperative agreements with the state of Maine to focus on providing professional development to support to children and adolescents with autism and their families. Her leadership positions include serving as program coordinator in the COEHD, as a board member with The American Council for Rural Special Education, and a Gubernatorial appointment to the Maine Interagency Coordinating Council. Deborah lives with her husband, Matt, and four children in Bangor, Maine.
Mary Beth Willett
Mary Beth Willett is the Associate Director of College Success Program's TRIO Student Support Services and and the Tutor Program. While she assists the Director whenever needed regarding TRIO SSS, Mary Beth's primary role is to supervise the day to day operations of the Tutor Program that in turn supports University of Maine students in a variety of 100/200 level courses.
The Tutor Program is certified by the College Reading and Learning Association (CRLA), an international certification. In addition, the Tutor Program provides an opportunity for students who are hired to request to tutor for academic credit and take a 1,2, or 3 credit field experience course, EHD298, through the College of Education and Human Development for their work and training as a tutor. Mary Beth has also been instrumental in having the Tutor Program become part of the Engaged Black Bear digital badging initiative, whereby tutors can also earn 3 levels of badges.
The Tutor Program provides small group and drop-in tutoring services and tutors are trained to help their peers to develop their critical thinking skills for college level learning. As part of her outreach to the university community, along with her colleague and experienced tutors, Mary Beth speaks to incoming first year seminar classes about the services the Tutor Program provides, study skills, and effective time management tips to help students navigate their first semester.
Mary Beth earned her M.S. in Student Development in Higher Education and B.S. in Human Development from the University of Maine.
Mary Beth and her colleague have co-presented at both the College Reading and Learning Association's annual conference and at the National On Course Conference.
Mary Beth is an active member in the Engaged Black Bear Initiative, and has also taught a first year seminar class for Liberal Arts and Sciences in previous semesters.