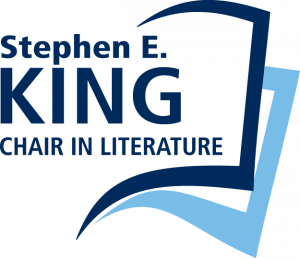 The Stephen E. King Chair in Literature was established in the University of Maine Foundation with a $1 million gift from the Harold Alfond Foundation in honor of the UMaine alumnus' substantial body of work and his creative impact. Its goal is to advance excellence in the creation, study and appreciation of literature and the humanities. In addition to recruiting and retaining a top scholar, the endowed fund supports the creation of innovative learning opportunities for students, and activities that advance creative writing, literature and the humanities on campus and in the community. Shakespeare scholar Caroline Bicks was named to the inaugural King Chair in 2017.
Stephen E. King Chair Lecture: National Book Award-Winner Susan Choi
Thursday, October 21st, 5:30pm-6:30pm in Minsky Recital Hall, University of Maine, Orono 
Free and open to the public. Masks required. Sponsored by the Stephen E. King Chair in Literature. Signed books available for purchase in advance or at the event, courtesy of Compass Rose Books, Castine
Susan Choi's first novel, The Foreign Student, won the Asian American Literary Award for fiction. Her second novel, American Woman, was a finalist for the 2004 Pulitzer Prize. In 2019, her novel Trust Exercise won the National Book Award for Fiction. A recipient of fellowships from the National Endowment for the Arts and the Guggenheim Foundation, she teaches fiction writing at Yale and lives in Brooklyn.

[twitter-timeline username=umainekingchair]