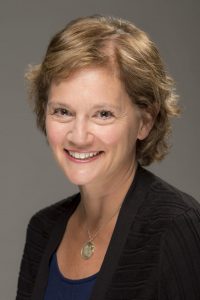 From the inaugural Stephen E. King Chair: Caroline Bicks
I specialize in early modern drama, gender studies, and the history of science. I am currently finishing a book, The Change of Fourteen Years, that engages early modern medicine and cognitive theory to uncover what conventional scholarship has obscured: the agile, productive minds of adolescent girls in Shakespeare's England. I've published recently on the seventeenth-century "Jesuitess" May Ward and her pioneering work educating Catholic girls in theatrical performance, and I co-edited The History of British Women's Writing, 1500-1610 for Palgrave. In addition to doing my academic work, I write creative non-fiction. I've co-authored an irreverent, Bard-inspired cocktail book, Shakespeare, Not Stirred: Cocktails for Your Everyday Dramas (Perigee and Scribe, 2015); I have an essay in the Modern Love column of the New York Times; and I've contributed humorous pieces to McSweeney's Internet Tendency, and the show and book Afterbirth: Stories You Won't Read in a Parenting Magazine. I have been a member of the Bread Loaf School of English faculty for the past eight years, and love to teach there in the summer when I can.
As the inaugural Stephen E. King Chair, I've organized a number of public humanities events and lectures on campus, including talks by Patricia Wen, editor of the Boston Globe Spotlight team, and Irish studies scholar James Smith, an advocate for the survivors of Ireland's notorious Magdalene Laundries.
For more on the King Chair visit our event page here.
"The Stephen E. King Chair in Literature was established in the University of Maine Foundation with a $1 million gift from the Harold Alfond Foundation in honor of the UMaine alumnus' substantial body of work and his creative impact. Its goal is to advance excellence in the creation, study and appreciation of literature and the humanities. In addition to recruiting and retaining a top scholar, the endowed fund supports the creation of innovative learning opportunities for students, and activities that advance creative writing, literature and the humanities on campus and in the community. Shakespeare scholar Caroline Bicks was named to the inaugural King Chair in 2017."