Cyanotype Impressions of the Atlantic Ocean in Maine
Rachel E. Church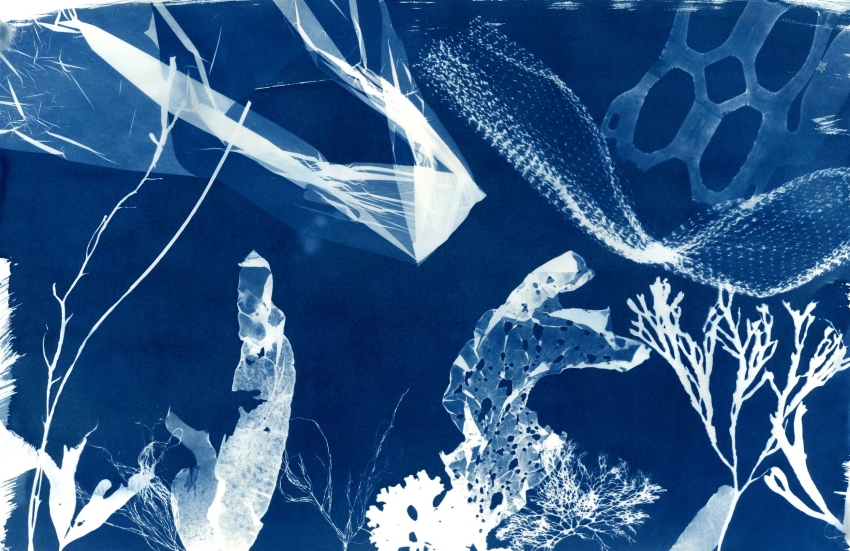 Cyanotype is one of the oldest photographic processes, invented by John Herschel in 1842. Its name references the Greek "cyan," meaning "dark-blue impression". The process involves coating paper with a light-sensitive combination of ferric ammonium citrate and potassium ferricyanide. Once the paper is dry, either a photographic negative (which produces a photograph) or light-blocking objects (which produces a photogram) are laid on top. This is exposed to sunlight, and then washed in water to develop the image. The areas that were exposed to the sunlight will be a deep blue color. The areas where the sunlight was blocked by the object or dark spaces of the negative will remain the white of the paper.
Cyanotype is a fitting choice for producing images related to the environment. The chemicals used in cyanotype have a lower toxicity compared to other photographic methods. This method also uses the environmental elements of sunshine and water thus creating a match of medium and content. In this series, I used the photogram method to create prints which highlight the similarities and differences between seaweed and plastic trash. In a photogram, the image is made using the objects themselves and thus is a direct, one-to-one scale representation of those objects. Photograms of seaweed are an integral part of the history of cyanotype. This process was first used by Anna Atkins in 1843 to create the very first book that had photographic illustrations, Photographs of British Algae: Cyanotype Impressions. I followed her same process for washing, pressing, drying and printing the seaweed to make these images.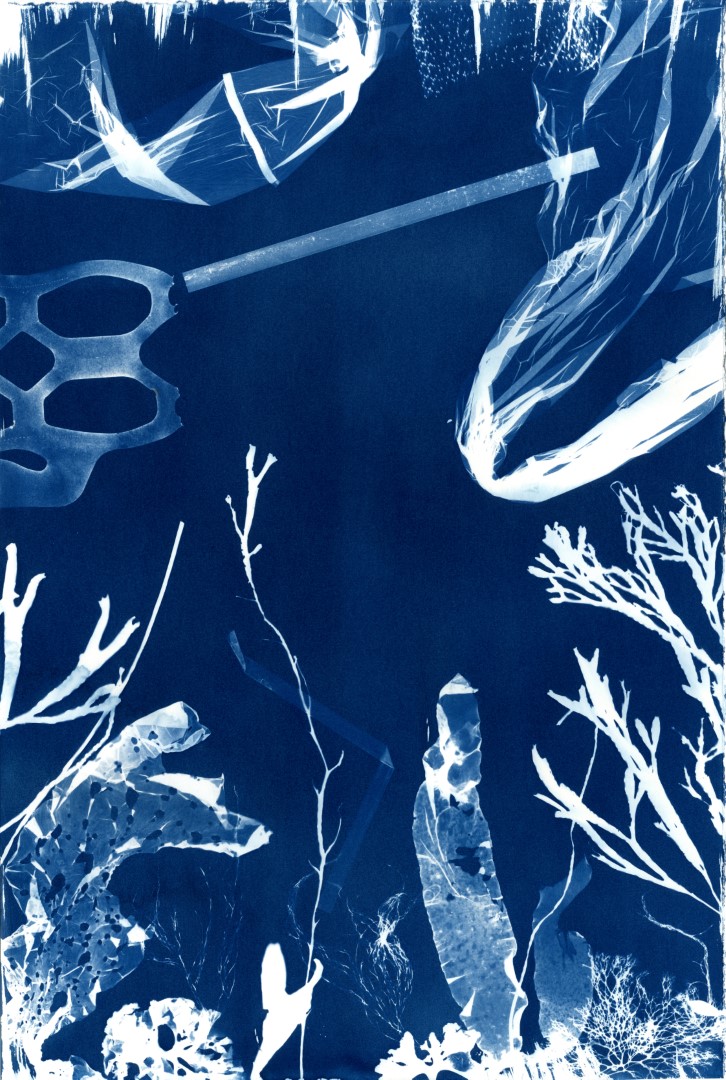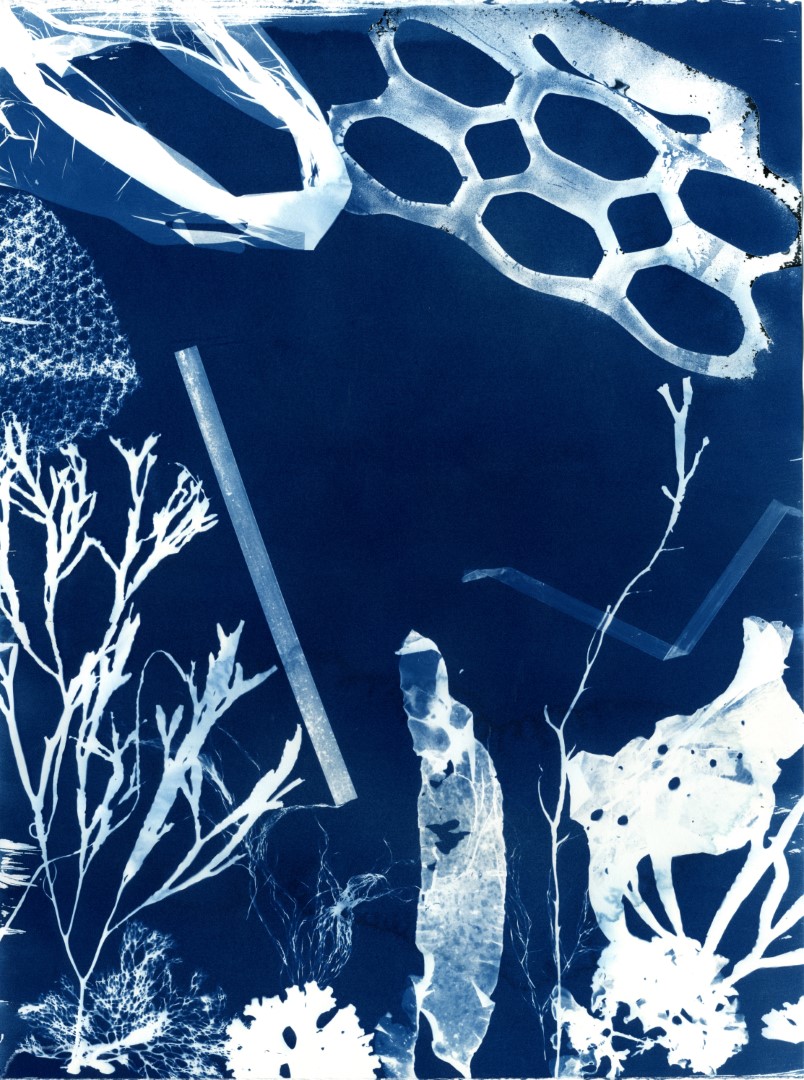 Sources:
"Cyanotypes of British Algae by Anna Atkins (1843)." Edited by Adam Green, The Public Domain Review, The Open Knowledge Foundation, publicdomainreview.org/collections/cyanotypes-of-british-algae-by-anna-atkins-1843/.
James, Christopher. "The Cyanotype Process." Book of Alternative Photographic Processes. Cengage Learning, 2016, pp. 102–123.
Kaplan, Art, and Dusan C. Stulik . "Cyanotype." The Atlas of Analytical Signatures of Photographic Processes, 2013, hdl.handle.net/10020/gci_pubs/atlas_analytical.
Schaefer, Robert A. "Cyanotype Printing: A 19th Century Process for Today's Photographer." YouTube. 18 Aug. 2017, Center for Alternative Photography, Center for Alternative Photography,
www.youtube.com/watch?v=gvvVUfdqDaM.
Smith, Lindsay. The Politics of Focus: Women, Children, and Nineteenth-Century Photography. Manchester University Press, 1998.