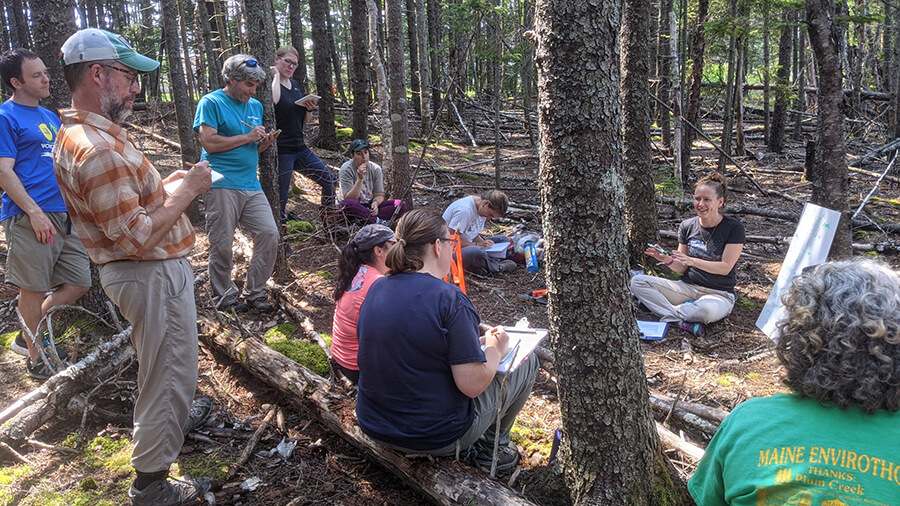 RiSE Center Matching Gift Challenge
Education is constantly changing, even more so in the past two years. We constantly need to evaluate our work in the classroom to ensure that we are meeting the needs of every student. We want every student to have access to the strongest programs delivered by passionate and knowledgeable teachers and to prepare students to take on whatever the future might throw their way.
This is where UMaine's RiSE Center comes in. We are a community of researchers and educators who are working together to address challenges and refine our practice in science, technology, engineering, and mathematics (STEM) classrooms from Kindergarten through graduate school.
We recruit and prepare new teachers to address the STEM teacher shortage in our state. We build a community of current educators that is supportive and rooted in a strong growth mindset. We provide teachers with resources, professional development, and community, enabling them to provide the best possible learning experiences for students in their classrooms.
We also firmly believe cost should not prohibit quality education. All students should have access to excellent STEM education, and all teachers should have the means to improve their practice. For these reasons, we keep costs of the science materials we provide to schools low, we provide assistantship assistance for our graduate students and pre-service teachers, and we provide teacher stipends for participation in professional learning communities.
We are incredibly grateful for the opportunity to match donations up to $20,000 to support this work thanks to an anonymous donor. We hope that you can help to leverage these matching funds allowing us to support more classrooms and teachers and ultimately empower many more students to achieve their educational and career goals.
Learn more and give here: our.umaine.edu/RiSEChallenge.
Thank you!