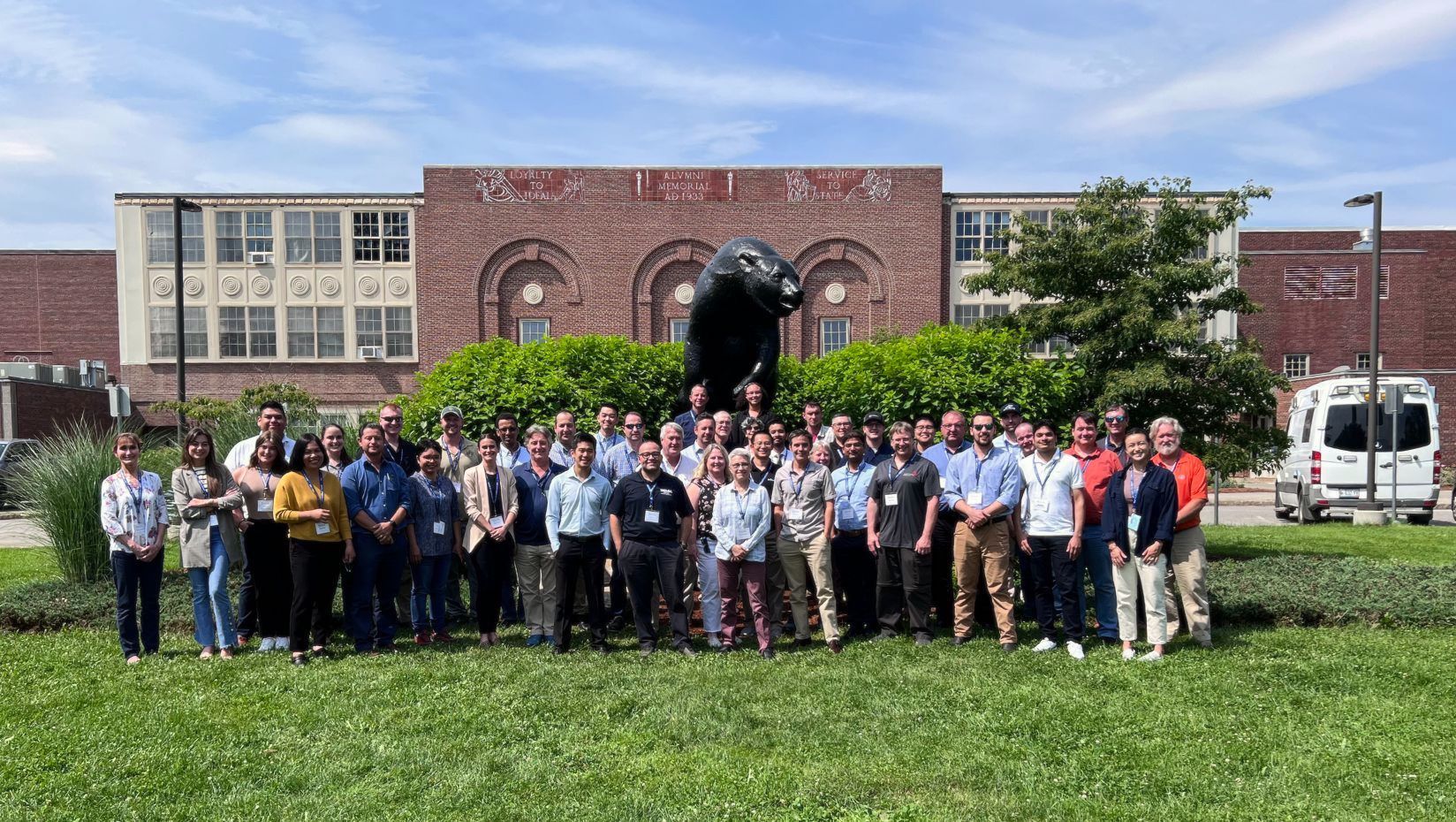 Aquaculture Research Institute hosts 39th Annual Fish Feeds and Nutrition Workshop
Article updated August 10, 2023
The Aquaculture Research Institute (ARI) hosted the 39th Fish Feeds and Nutrition Workshop from July 11 to 13 at the University of Maine. The conference brought together industry experts, researchers, and professionals in the field of aquaculture, providing a platform to explore the latest advancements in fish nutrition and feed formulation.
As part of the workshop, participants had the opportunity to visit the USDA National Cold Water Marine Aquaculture Center and Center for Cooperative Aquaculture Research facilities in Franklin, Maine, gaining valuable insights into the cutting-edge research being conducted in the field. The workshop and field trip showcased the potential of innovative research and collaboration to drive sustainable aquaculture practices in Maine and beyond.
Workshop sessions highlighted feed technology and nutrition, as well as research aimed at identifying sustainable ingredients that can be used in aquafeeds. Speakers from across the nation shared their research findings, covering topics such as feeding behavior, nutritional programming for improved growth and health, advances in larval nutrition, and the utilization of ingredients such as black soldier fly larvae and mealworms which can serve as alternatives to marine-based ingredients in fish and shrimp feeds.
These discussions underscored the importance of optimizing aquafeed formulations and exploring alternative ingredients to enhance the nutritional quality and sustainability of fish feeds. Fish feed must be specifically designed to maximize the performance in both offshore aquaculture and recirculating aquaculture systems (RAS) applications.
Peter Park, technical manager at Skretting, a leading producer of feed products for farmed fish, emphasized the need for continuous improvement in ingredient selection, stating, "Quality, digestibility, sustainability, palatability, and traceability are all factors we need to consider when it comes to fish feed formulations."
The conference also featured the Soy Aquaculture Alliance, an organization promoting the incorporation of soy-based ingredients in aquafeed to enhance growth parameters and reduce costs, further highlighting the potential for sustainable practices within the industry. Ken Corpron presented feed mill standards developed by Global Seafood Alliance that are used to promote sustainable feed practices and lead towards the "Best Aquaculture Practices" certification.
The event provided a valuable platform for knowledge sharing and collaboration among experts in the field. "The discussions and research presented during the event will undoubtedly contribute to the advancement of fish nutrition and the sustainable growth of the aquaculture industry," stated ARI Director Debbie Bouchard.
The collective efforts of all the speakers, participants, and sponsors who contributed to the success of the workshop have facilitated meaningful connections and valuable insights that will shape the future of fish nutrition and aquaculture.
In a broader context, this workshop serves as a testament to the thriving aquaculture sector in Maine and the nation. By fostering dialogue and collaboration among industry leaders, researchers, and professionals, ARI is actively driving advancements in sustainable aquaculture practices. The knowledge shared during this conference will inform future innovations, leading to increased productivity, improved sustainability, and enhanced economic growth within the aquaculture industry.
Written by Corinne Noufi
Contact: research@maine.edu